One more 'Lost' party for the road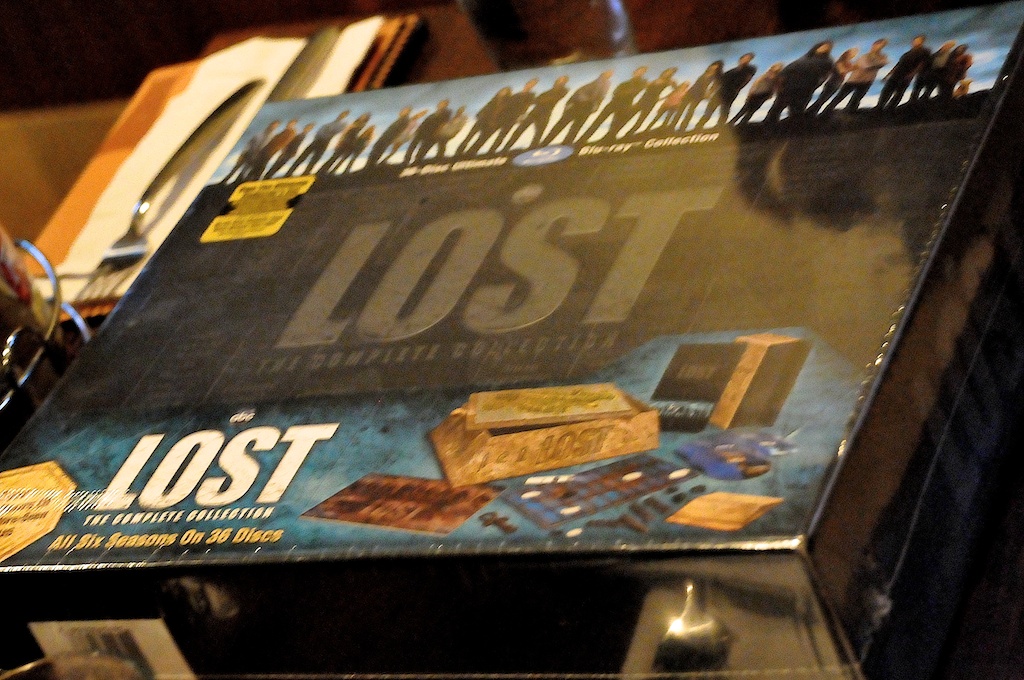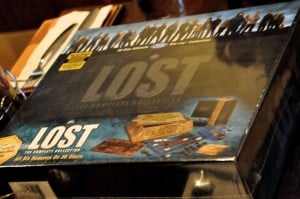 One thing the "Lost" phenomenon became known for was the community aspect that fans of the show shared. Whether it be online or in person, "Lost" fans loved talking and theorizing (or theory mongering, as I like to call it) with each other. Even though the show came to an end in May, that still hasn't diminished fans' desire to get together to talk about their favorite show.
A common practice among fans was to get together for "Lost" viewing parties. These parties became so popular that many Honolulu restaurants began to market to fans by inviting them to watch the show in their establishments — a practice that proved to be very effective in bringing in business on what was a usually slow evening.
This past Tuesday, all six seasons of "Lost" were released on DVD and Blu-ray as a delux box set. Recognizing that this truly was "Lost's" final hurrah, "Lost" super fan, Ryan Ozawa, and I decided to organize one last viewing party in honor of box set release day.
It all started when Ryan (@Hawaii) and I tweeted back and forth about it on Twitter. In true social media fashion, Giovanni Pastrami (@GioPastrami), a restaurant that had hosted "Lost" viewing parties, offered to host our get together. (Let this be an example to business with Twitter accounts. Paying attention to your Twitter followers CAN and does bring in business) We had a venue; now all we had to do was get the box set, a task that proved to be easier said than done.
When the August 24 release day finally arrived, "Lost" fans flocked to local retailers to get their sets. Although you can still find DVD sets at super retailers, Costco and Walmart, the Blu-Ray set proved particularly difficult to acquire. Best Buy in Iwilei reported that there was a line of people waiting when the store opened Tuesday morning and ended up selling out in a few hours (if you didn't get yours, don't worry, Best Buy says that there is another shipment coming in on Friday). Sam Goody in Ala Moana also reported shortages, only having enough sets to accommodate pre-orders. Fortunately for us, we were able to get a set and were ready to go for our viewing party on Wednesday night.
The series finale played on Giovanni Pastrami's TVs as people arrived at the restaurant. Everyone there had already seen it. It was just to have something playing in the background as people mingled. The real draw for everyone was to watch the never before seen season six bonus features, which included a bonus chapter revealing some of the unanswered lexicon secrets, behind the scenes footage, deleted scenes and blooper reel.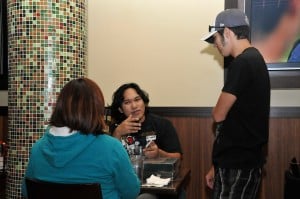 Of course, when you have a room full of "Lost" fans, there is going to be a fare share of theory mongering. I decided to go around and ask attendees what is the one unanswered question they have about "Lost." Among the more interesting responses were:
Who built the Four-Toed Statue?
Who collected the notebooks from the '?' station?
Why polar bears? (a question that was answered in the bonus features)
Could season three episode "Enter 77" have been a flash forward?
Why were certain people on "Jacob's List" in season two?
Could Vincent the dog really have been Jacob?
What was the Man in Black's name?
What was Mother's name?
How did Mother kill the people who were digging the well with the Man in Black?
All those questions withstanding, without a doubt one of the hot topics of the night was the hidden disk in the box set. I wont tell you where it is hidden because I wouldn't want to deprive you of the joy of finding it for yourself. If you get stuck, you can easily find out its hiding place by searching online, or you can send me a message, and I'll tell you where to find it. I will tell you that it is hidden so well that if you didn't know it was there, you probably would never find it.
As a "Lost" fan, I am ashamed to admit that this was my first, only and most likely last "Lost" viewing party. After tonight, it's apparent that I missed out on a lot of fun, but who knows, "Hawaii 5-0" viewing party anyone?