One more day: Aloha, Taste Table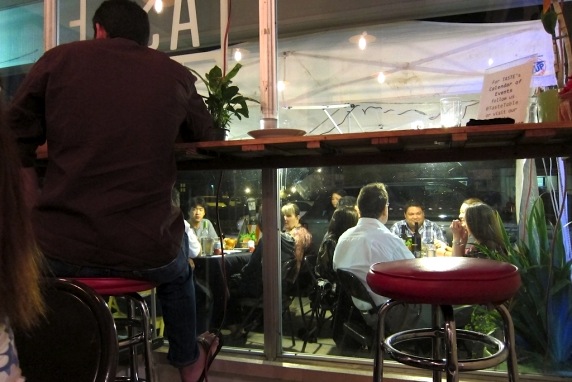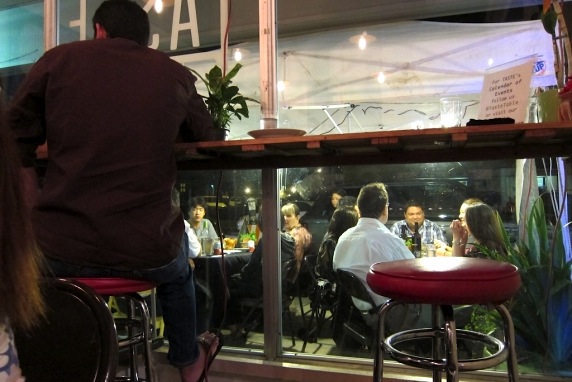 Kakaako's Taste Table ends its run on Auahi Street tonight, and any way you look at it, it's been a remarkable run. Its beginning was as notable for its promise — a Hawaiian blessing, partners Poni and Brandon Askew, Mark Noguchi and Amanda Corby in front of the door with hands joined and heads bowed — as it was for a question: What was Taste? And then, as if to underscore that the answer wasn't really the thing, because the whole point of it was to experiment anyway, a tsunami warning came and scattered us all to the winds.
Fifteen months later we know what it became: an incubator, a springboard, a low-rent popup venue for any fledgling food business to show what it could put on a plate. Taste ended up rotating small vendors through the days of the week. You got to cook and sell your food there every Tuesday, Wednesday, Thursday or Friday for three months, and after that you were out, launched into the real world to give someone else a chance. Or you just booked a night and popped up.
And we showed up. We showed up for Mexico City-style tacos, handmade pasta, macrobiotic plates, Thai loco mocos, sliders and tater tots, chicken skin spaghetti, paleo cuisine, bone-in pork loin, mochi-crusted opakapaka, deep-fried avocados, Philly cheesesteak lumpias, Mother's Day brunch. We showed up for culinary unknowns and stars looking for new paths.
In these 15 months, manager Adam Lock figures, seven or eight vendors graduated to bigger, more permanent gigs. Like Zaratez Mexicatessen (now on King Street), Cocina (on Keawe), Pig and the Lady (King Street in Chinatown), Black Box (UH Medical School cafeteria with The Curb), Lee Anne Wong (opening Koko Head Cafe, a breakfast and lunch spot in Kaimuki).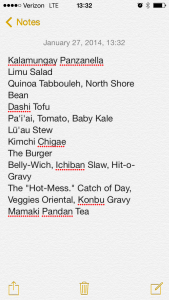 "It's about the relationship with the community and the impact it had on us as individuals," says Noguchi, a Rising Star chef who, without a restaurant of his own, took his turn in the rotation and ended up with his own kitchen at Hawaiian Airlines' headquarters. It's Noguchi who'll turn out the lights Friday night, ending Taste's run. Here's his final lunch and dinner menu.
Taste may or may not resurrect somewhere else in the future, but nothing's in the works just now. So for this tiny space that taught us to look forward to the unexpected — and to sit on a sidewalk or in an alley to eat it — this is it.
"You coming, right?" Noguchi says. "I promise I'm gonna cry at least once."
Don't cry. Taste was its own kind of tsunami — a rising tide that lifted the culinary scene. Just come back when you can.
Taste Table
667 Auahi St.
Lunch today 11 a.m. to 2:30 p.m., dinner 6 p.m. until pau