One last look at Las Vegas food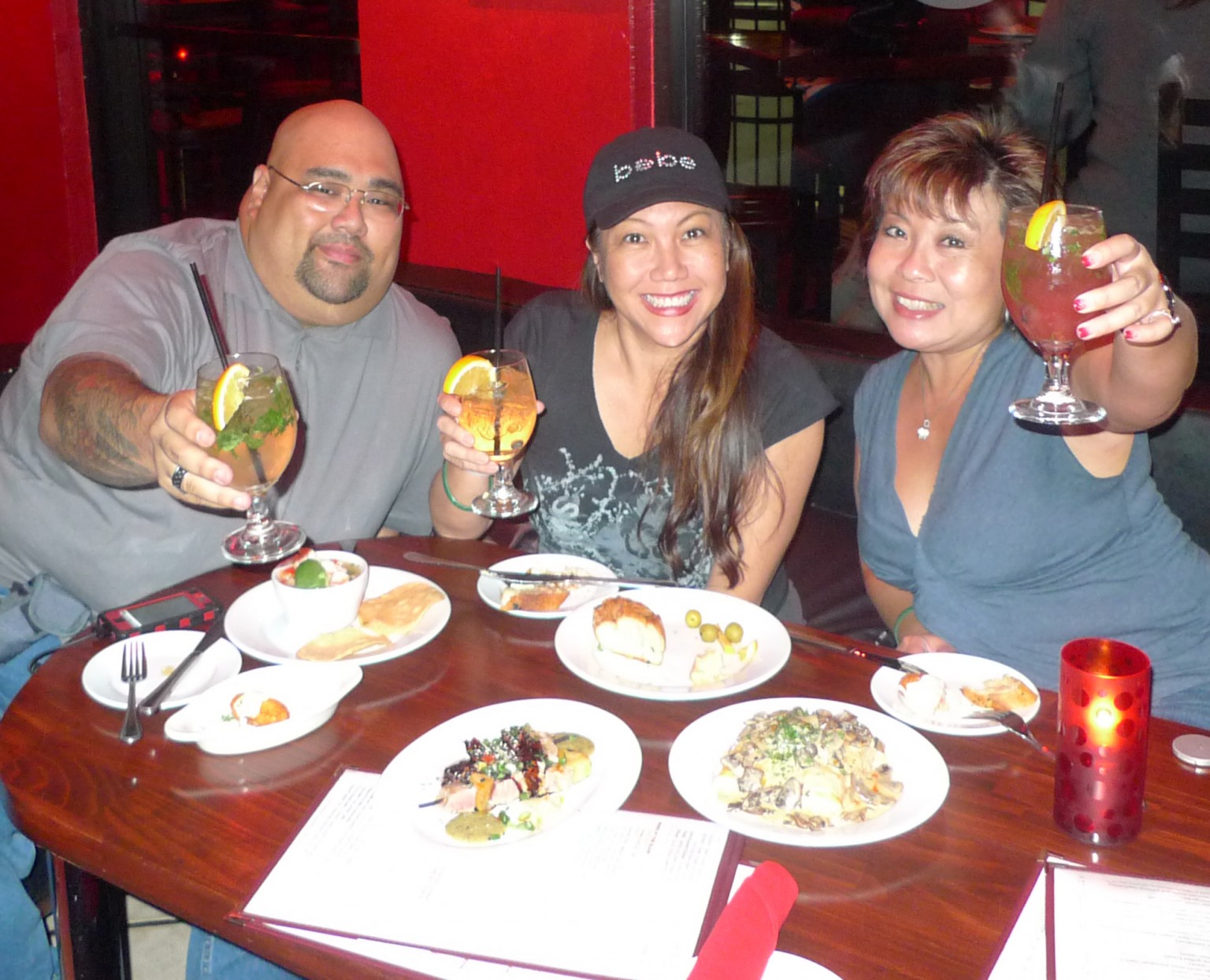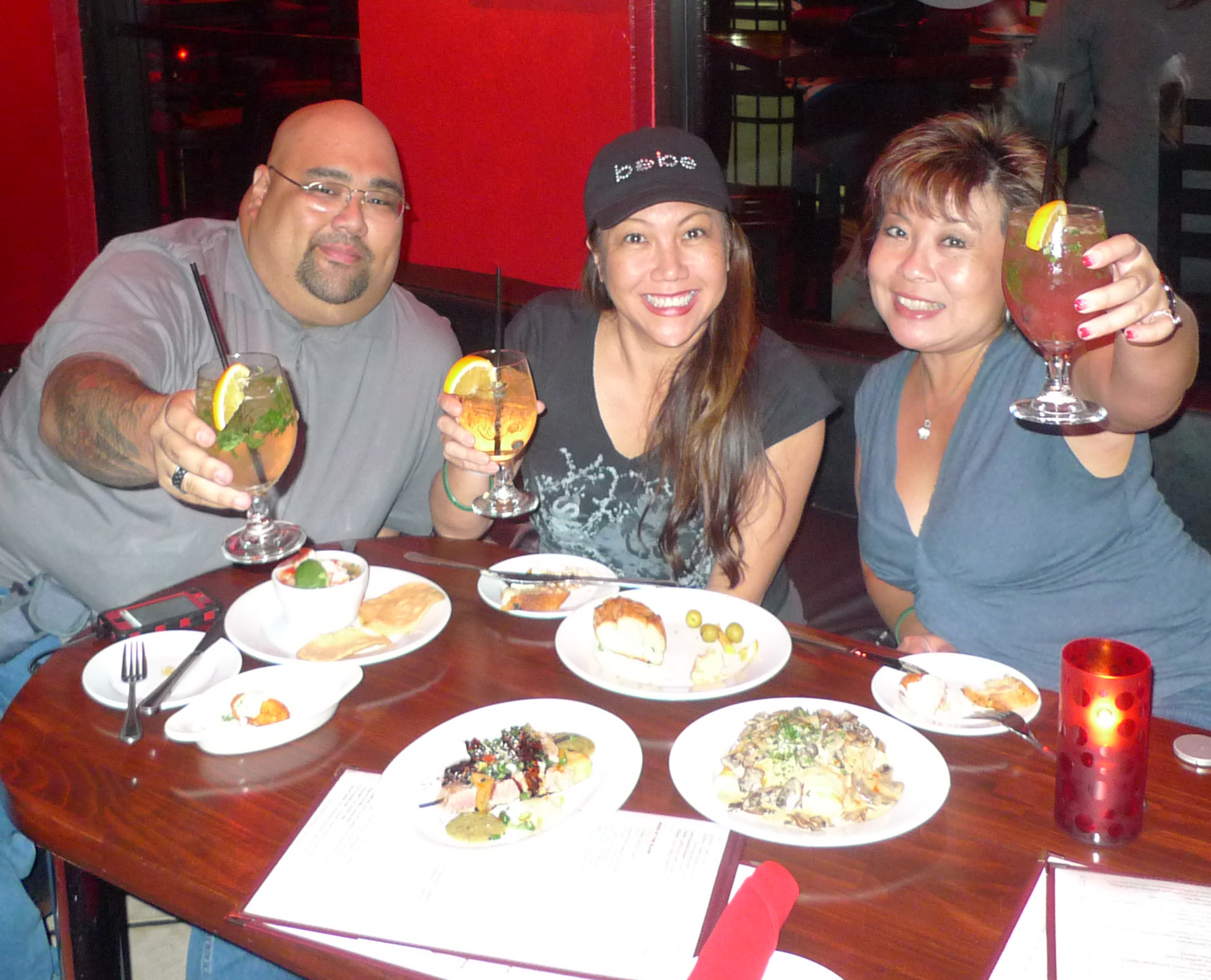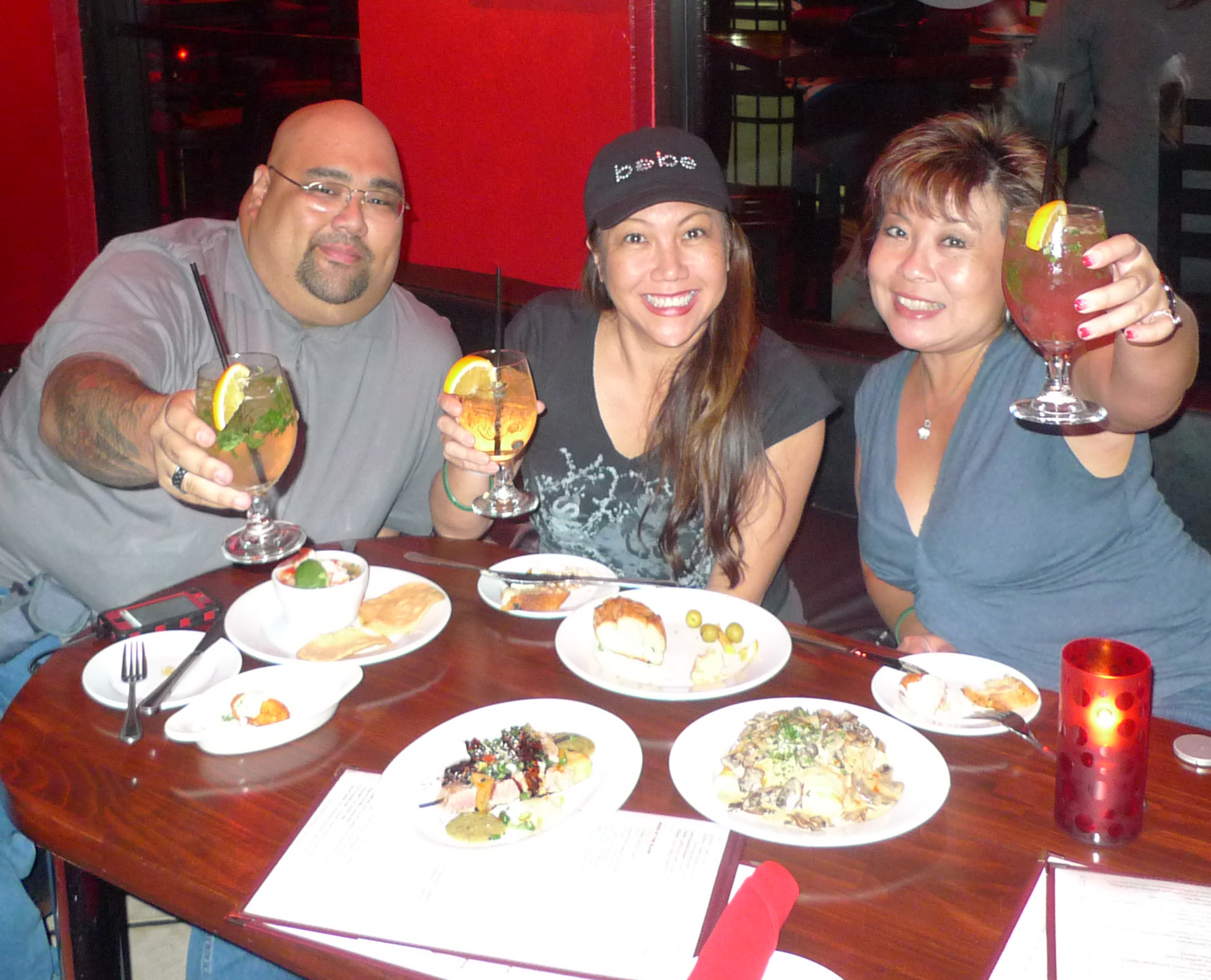 Since I fell behind in my blog posts due to the internet connection in Las Vegas, I now have a backlog of food, food, and more food to show you. I can't go without telling you about them, because these were definite culinary highlights for the trip.
I have a lot of photos, so I'm going to break them up into four galleries in one blog post, and I hope it works for you. It will be easier to scroll back and forth if you decide to go back for another look at one particular restaurant.
The first place is Firefly, a tapas place off the strip that Ed Morita discovered during Blogworld a couple of years ago. If you go, definitely take at least a couple more people so you can taste a good selection of little plates.
Tapas at Firefly
Picture 1 of 11
If you're in the mood for Spanish tapas, Firefly is a pretty good choice. They do have one in downtown, but it's closed; your best bet is to head to the ones just off the Strip. Lots of locals frequent these spots, so you know it's good.
Firefly
3900 Paradise Rd.
702-369-3971
With the help of our Twitter foodie friends, we discovered Raku, the best izakaya in Las Vegas. That's a pretty bold statement, especially since I'm not Japanese, but I think it's an amazing place. I can't wait to go back.
Dinner at Raku
Picture 1 of 14
All the foodies on Twitter were raving about Raku, an izakaya in Las Vegas' Chinatown. I knew it was an uber popular spot when I called to make reservations one day and couldn't get a table for that night. Even when I did get a table, we only had two choices. This is one of those places that you need to go early to, as they run out of food all the time.
Raku
5030 W. Spring Mountain Rd.
702-367-3511
If you want to splurge, the Sterling buffet at Bally's is about $75. While it sounds like a lot, if you eat strategically, you can get your money's worth and more. If I do it again, I'll make a reservation for table at 9 a.m. or earlier. And I'll start with the caviar and lamb.
The Sterling buffet at Bally's
Picture 1 of 15
If you're feeling like a little splurge, check out the Sterling Buffet at Bally's ($75). It's only on Sundays and is by reservation only, so there's no two-hour line. I had been once before, and didn't like the crowd, but this time we went early (10 a.m.). I'd highly recommend you make reservations at 10 or earlier to get the best selection and service, and more elbow room.
The Sterling buffet
Bally's Las Vegas
3645 Las Vegas Blvd. S
702-967-7777
Finally: we capped off our trip with happy hour at the Stratosphere. Since it's from 4 to 7 p.m. daily, you can catch the sunset and have cocktails to a stunning Las Vegas view.
Happy hour at the Stratosphere
Picture 1 of 4
The view from the Level 107 Lounge is amazing. If you get the right seat, you can watch the bungee jumpers whizz by. Tip: When you are on the ground floor, check in directly at the restaurant desk so you can circumvent the line and don't have to pay to go up.
Level 107 Lounge
2000 Las Vegas Blvd. S.
702-380-7777
Next: My roundup of the best things from this year's Las Vegas trip.
Disclaimer: Air & hotel were provided by
Boyd Vacations Hawaii
for an assignment for InsideOut Hawaii.
========
You can read all of Melissa's blogs at www.nonstophonolulu.com/urbanmixplate. Follow Melissa on Twitter @Melissa808, on Foursquare as Melissa808, or email at Melissa@nonstophonolulu.com.
My recent blog posts:
Hawaii: In Real Life ~ the Fremont St. zipline
Hawaii: In Real Life ~ Caked Las Vegas
A taste of Hawaii in Vegas
Dinner and dessert at Caesars Palace
New Year's Eve at Serendipity 3 in Las Vegas
Vegas: The day of the food coma
Vegas: Visiting the M Resort
Breakfast of champions: The Cracked Egg in Vegas
Vegas: A fun day on the Strip
Welcome to Vegas, baby
Where I'd tell the Obamas to eat
Hawaii: In Real Life ~ Midori-dori
Vegas lucky charms
Hawaii: In Real Life ~ holiday hot chocolate
Vegas, here I come!
Hawaii: In Real Life~building a gingerbread house
Tweets from the road: Marathon 2010
What's up with the knee high socks?
I want a Bit of Sugar!