Omiyage: The Beef Jerky Store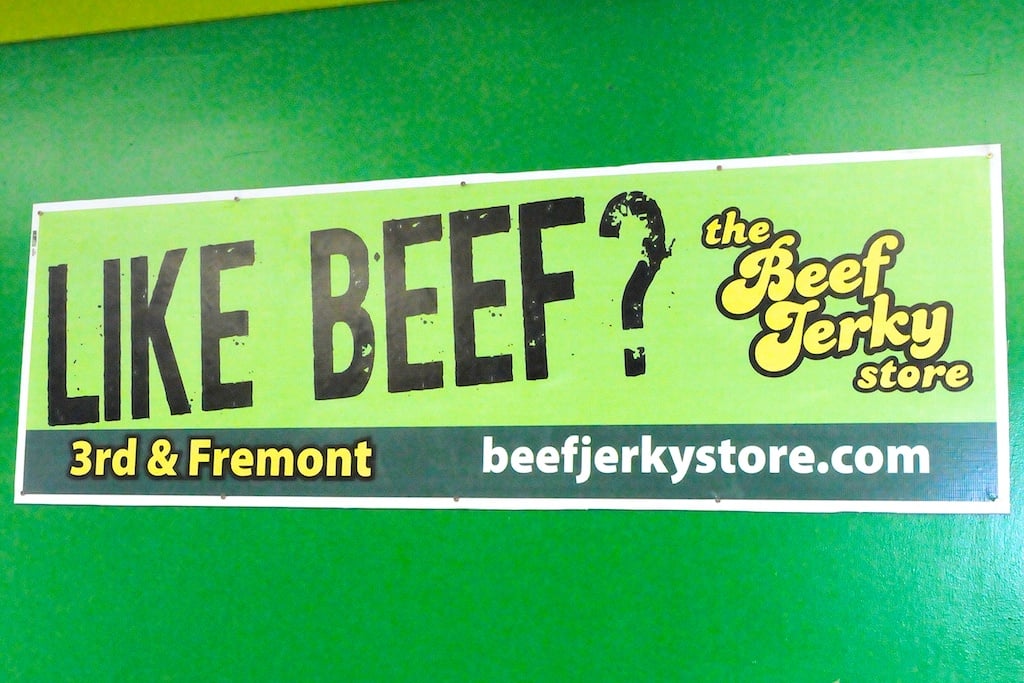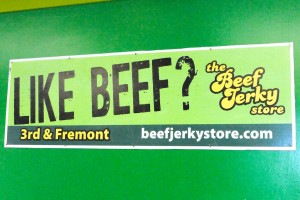 Every time anyone in my family goes to Las Vegas, we always visit The Beef Jerky Store to shop for omiyage. Located near Fremont Street, this store is filled with li hing goodies, dried fruits, candy, nuts and of course, beef jerky. Formerly known as the No Ka Oi store, my family has been making regular stops to this nondescript shop for as long as I can remember.
I had a list of usual family favorites to pick up, but what I love most about this store is that every time I visit it, I always find something new.