Oh yes we did: Midsummer Natto Feast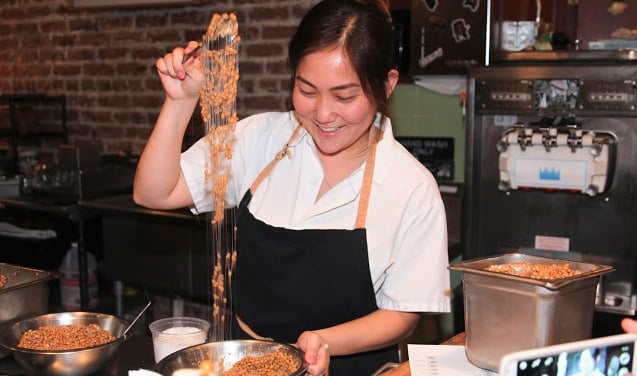 Full house for Sunday night's Midsummer Natto Feast, now a four-year-old tradition in Honolulu. Thanks to the ravenous appetites of Hawaii's Facebook natto lovers group, we've had izakaya-style natto, global natto, crazy nouveau Japanese natto, diner-style natto and now, Vietnamese-style natto feasts.
Pig and the Lady's crew married the famously stinky fermented bean with different kinds of Vietnamese street food, and then some. Whipped together with bone marrow, ikura and black truffle, it was spooned atop crusty baguettes before sake was poured into the marrow bone and drunk, to unanimous approval. And then there was dessert … just scroll down and see.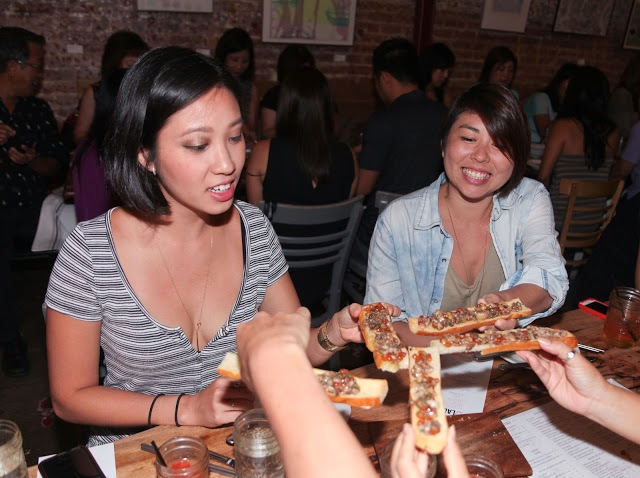 Here's how we looked on TV!
— Photos courtesy of Kiman Wong and Ed Sugimoto