Oh snap! Crackle just popped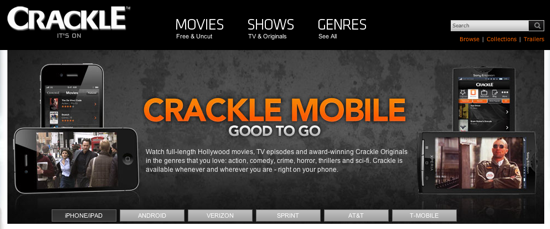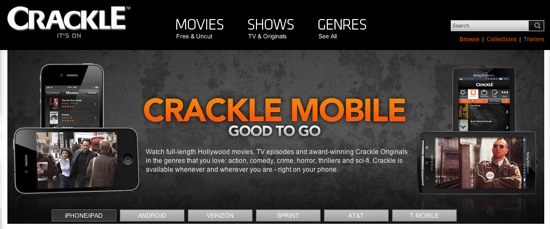 There's another great content streaming application to add to your favorite mobile platforms. Crackle Mobile is a suite of mobile applications from Crackle that allows users to stream full-length movies, television episodes and Crackle Originals directly to their mobile devices.
The iOS version of Crackle Mobile was released recently, and I couldn't wait to to give is a try. I made this quick hit video to show off the long awaited iPad version of the mobile application. Crackle is a division of Sony Pictures Television, which surprises me because Sony has been reluctant to give up free content until now.
I'm always looking for more ways to enjoy television and movie content on my mobile devices. If you have any suggestions, questions or comments, please leave some feedback in the comments section. We would love to hear from you.
Crackle's features:
iOS, Andriod, Verison VCast, Sprint TV, AT&T TV and TMobile TV apps
Watch full-length movies and TV series
Free to download app, Free to watch
Unlimited, on-demand viewing
Genres including: action, comedy, crime, horror, thriller and sci-fi
Browse movies, TV, originals, collections and Genres – or search by keyword
Build and manage your queue for viewing on the app or online at Crackle.com.
Stream HQ video via 3G or Wi-Fi
New movies and TV episodes added regularly