Off The Wall intentions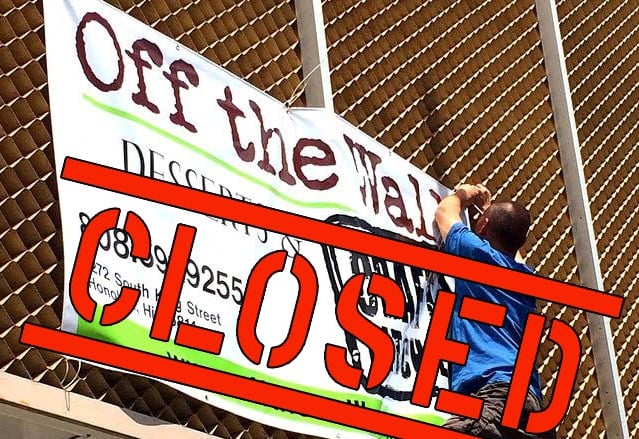 I've been putting this off for longer than I should. Despite months of planning, hard work and sheer determination to succeed, nothing can prepare you for the unexpected.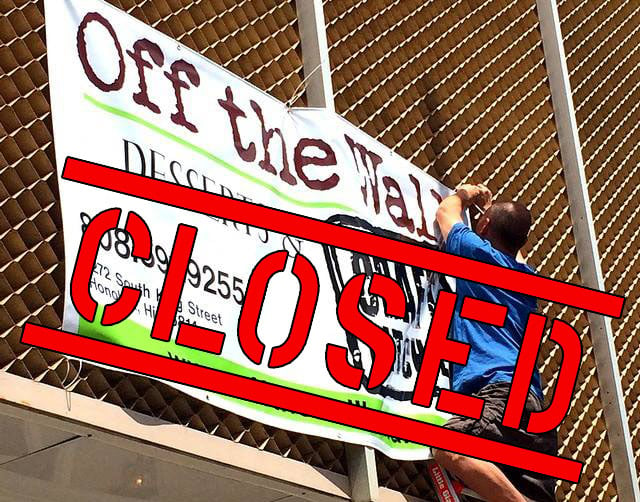 Amidst questions from friends, colleagues and media, I realize that I can't quietly walk away and move on with my life. This is why I am officially announcing that Off The Wall Craft and Off The Wall in Aiea have permanently closed.
The purpose of this post is not to explain why the restaurants closed, because that story involves several people whose privacy I wish to respect. I can only give my perspective, which is why I would rather talk about what was intended for OTW Craft.
When I first thought up the #DessertFirst vs. #FoodFirst concept of OTW Craft, I knew that it was a novelty. It would get some quick attention and then peter out as people moved on to the next new thing. It would take something big to bring about a #DessertFirst revolution.
To achieve this, from the beginning OTW Craft was intended to go through a series of evolutions.
Phase One: Launch
At the time of OTW Craft's unexpected closing, we were well into phase one. The #DessertFirst concept and menu were getting local attention, and we were starting to get requests from out-of-town media.
I didn't want to just have a dessert menu. There are lots of great pastry chefs in town who make amazing desserts. I really wanted to push the boundaries of what desserts were.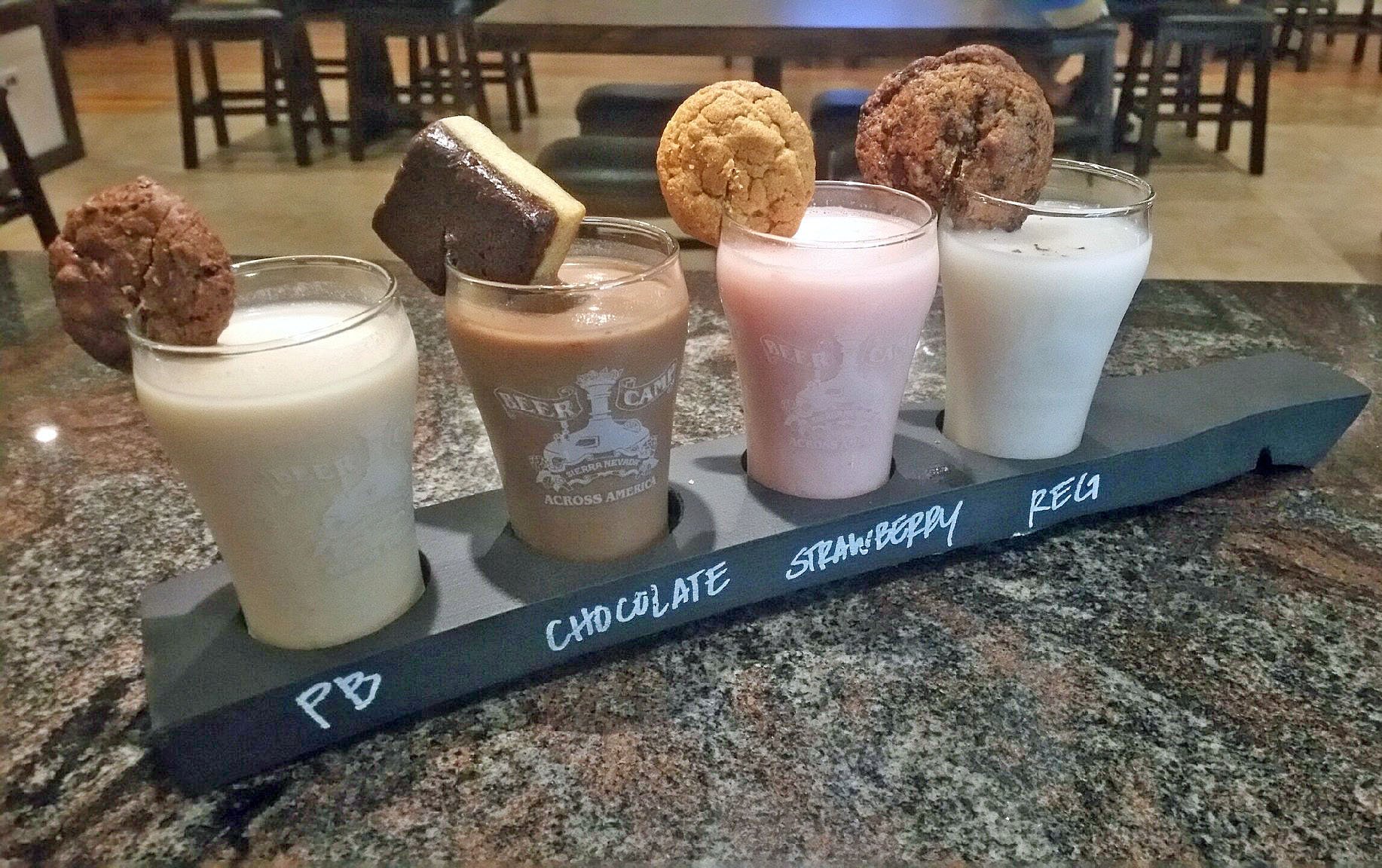 One idea that I had was pairing cookies with cocktails. I had an image in my mind of a cocktail glass with a cookie on the rim. When Matt Gorodinsky, formerly of Bevy, joined us as bar manager, he suggested horchata as a base. Soon we had a growing list: Rumchata with butterscotch brownie, PB&J with strawberry horchata spiked with kaffir-infused vodka that tasted amazingly like Fruit Loops milk, a peanut butter horchata with a chocolate-coconut macaroon. The possibilities were endless and a week later, I added an adult milk and cookies flight to our dessert menu.
We were also in talks to host beer dinners with major breweries including Sierra Nevada and Deschutes, which is when I planned to roll out a series of beer desserts.
You see, #DessertFirst blatantly markets to women. It is a given in the industry that if you can attract women, men will come. However, I didn't want to just cater to women. I wanted dishes that would get men to come back.
To do this, we were building an extensive craft beer list, which at the time of closing included 22 beers. With the addition of taps, the number would have exceeded 30.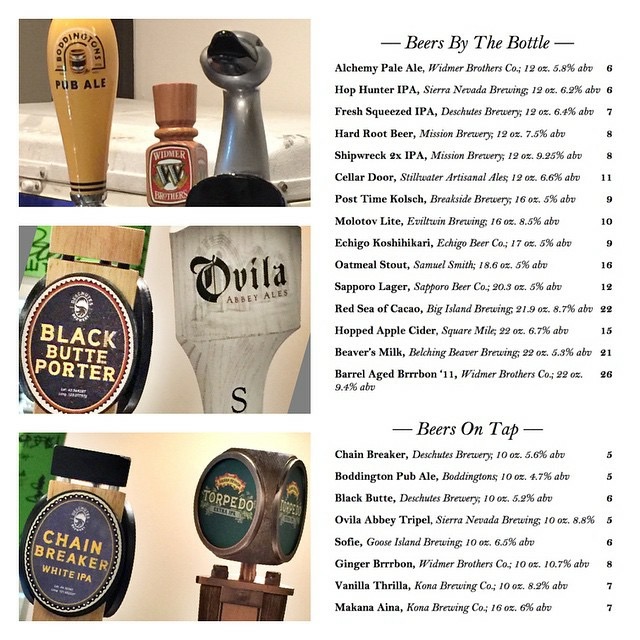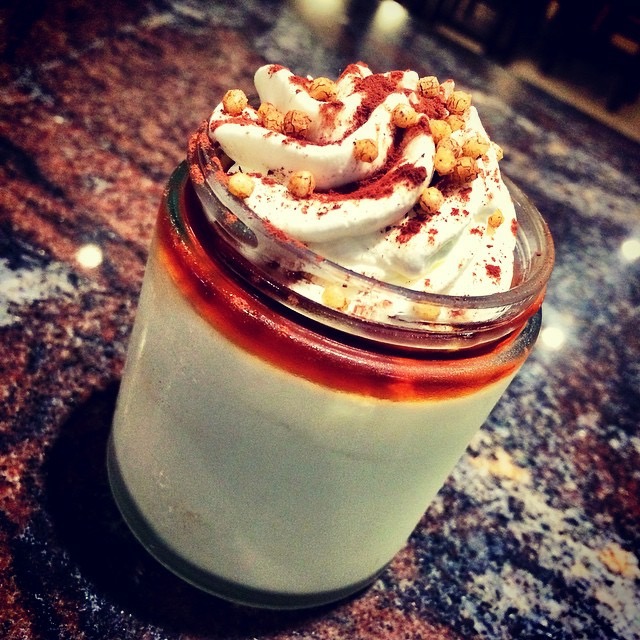 I planned an entire menu of desserts featuring beer as the main ingredient. My "Beer Flight" would have flights of beers and desserts that were made with the corresponding beers. The first dessert I developed for this was the "Beeramisu."
Signature dishes quickly stood out on OTW Craft's #FoodFirst menu, the most popular being the Oxtail Poutine, Ahi Cupcake and surprisingly, the Ozoni Pizza. We often discussed changing the pizza, but people kept ordering it, so it stayed.

Things were falling into place, and we were poised to move into phase two.
Phase Two: The not-sushi bar
We got frequent comments about the size of the desserts, and how the presentation was similar to that of sushi. This was not by accident.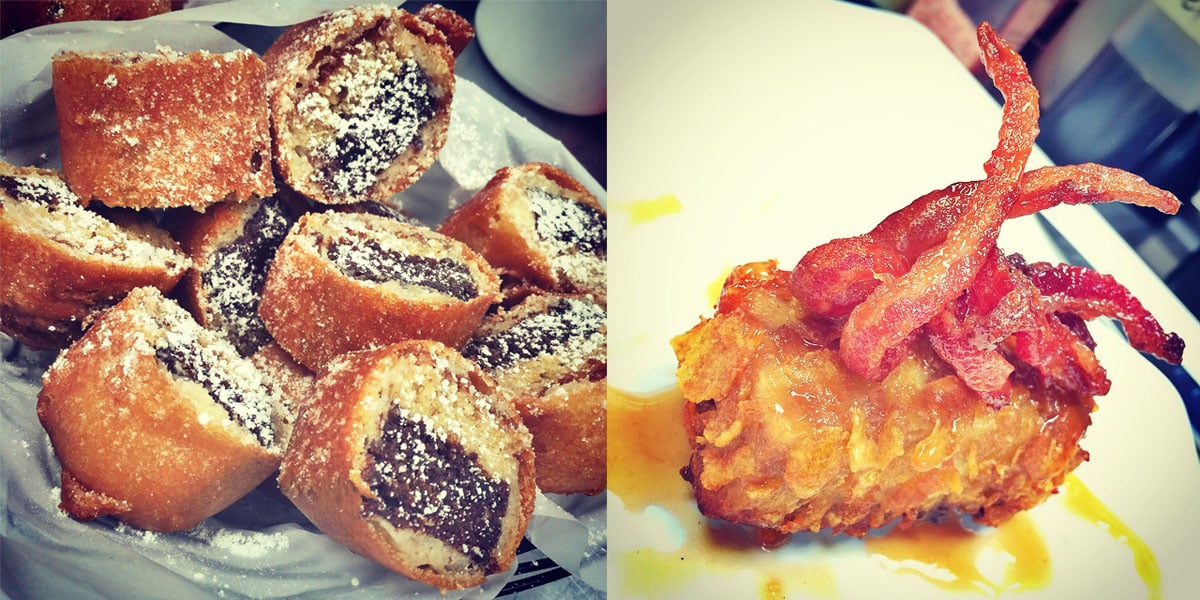 Phase two was going to bring in a dessert counter. Way before #DessertFirst was even a glimmer in my eye, I had a vision of a sushi counter where instead of raw fish, there would be platters of mousse terrines, flans, tarts and cakes. The shelves on the back wall would be filled with trays of chocolate confections, pralines and jars of cookies.
In a counter-top convection oven, we would bake individual cakes to order and batches of cookies that would send irresistible aromas wafting through the dining room.
Throughout my career, virtually every kitchen I worked in treated the dessert service area as an afterthought. Hotlines were often immaculate and set up for maximum efficiency, while pastry staff were relegated to the corner, far from essential equipment like ovens and ranges.
OTW Craft's dessert counter was to be the antithesis of that. My pastry staff would be up front, while savory cooks remained in the back. The visuals of live dessert-making combined with the smells of fresh baked goods would make it very difficult for customers not to start their meal with dessert.
Moving the pastry staff to the front would free up kitchen space. Plans were in the works for a cold station from which raw items like oysters, sashimi and ceviche would be served along with salads and sandwiches.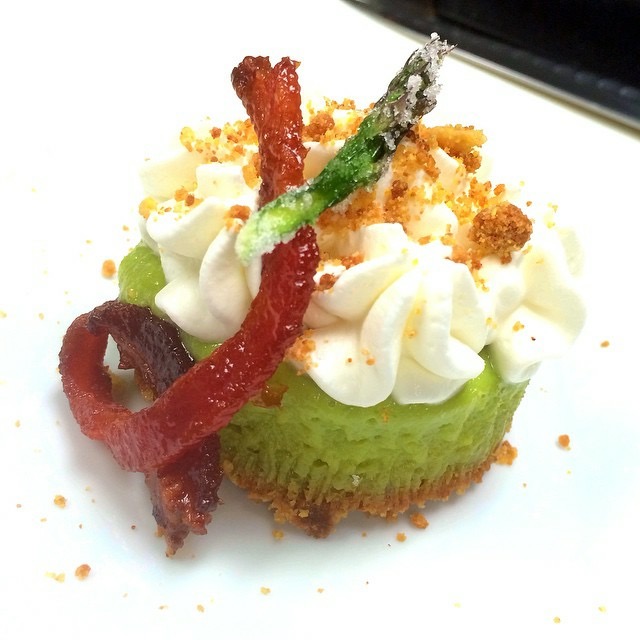 The biggest menu addition was going to be an omakase menu from the dessert counter. It was truly going to blur the lines of sweet and savory, and would feature cocktail pairings with hot and cold items. The menu would have included:
• Warm asparagus crunch with candied bacon (inspired by bacon-wrapped asparagus)
• Green tea ice cream that diners would taste with wasabi, umeshu and soy sauce
• Warm pistachio cake made with bacon fat and duck confit
• "Foieahi," an ahi tartar with apples and foie gras mousse
• Nori-wrapped vanilla panna cotta topped with salted caramel cremeaux and uni
• Pork belly "rafute" with peanut-miso glaze
• Chevre cheesecake with pine nuts and port wine roasted figs
Every dish would come with a story from my culinary life that was surprising, illuminating or quirky, which is why dessert omakase would have been limited to the six seats at the counter.
Phase Three: Dessert lounge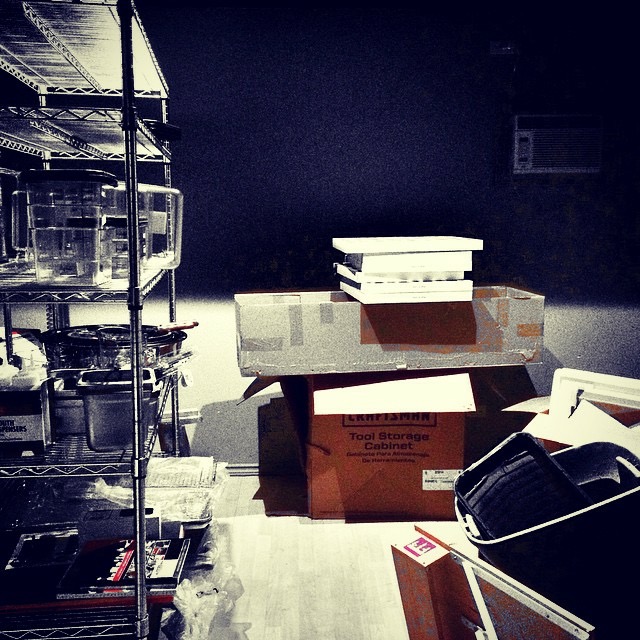 It became apparent very early that something needed to be done with the side room. It got occasional use for private parties, however most of the time it was a magnet for surplus goods, equipment and employee belongings.
In phase three, after the restaurant had some time to make some money, we planned to build a dessert station in the side room and turn it into a lounge. The dessert counter would become a sushi counter. The new lounge would service desserts for the entire restaurant while offering a place for after-dinner drinks and desserts.
I do believe that the #DessertFirst concept still is marketable, and I do plan to revisit it at some point in the future.
What's Next?
Cathartic is a word that comes to mind as I close out this post.
I found out about the closing at 7:30 on a Wednesday morning. I went straight into action mode. My primary goal was to find jobs for my employees. I called chefs and managers that I knew and trusted. They came through and I had jobs lined up for many of my employees within a few hours.
The thing that I regret most was not being able to see how my own food philosophies would have changed. I had started to build a food culture around OTW Craft, and it was no coincidence that the colleagues that I reached out to for jobs for my employees had kitchen cultures similar to what I was building in my own.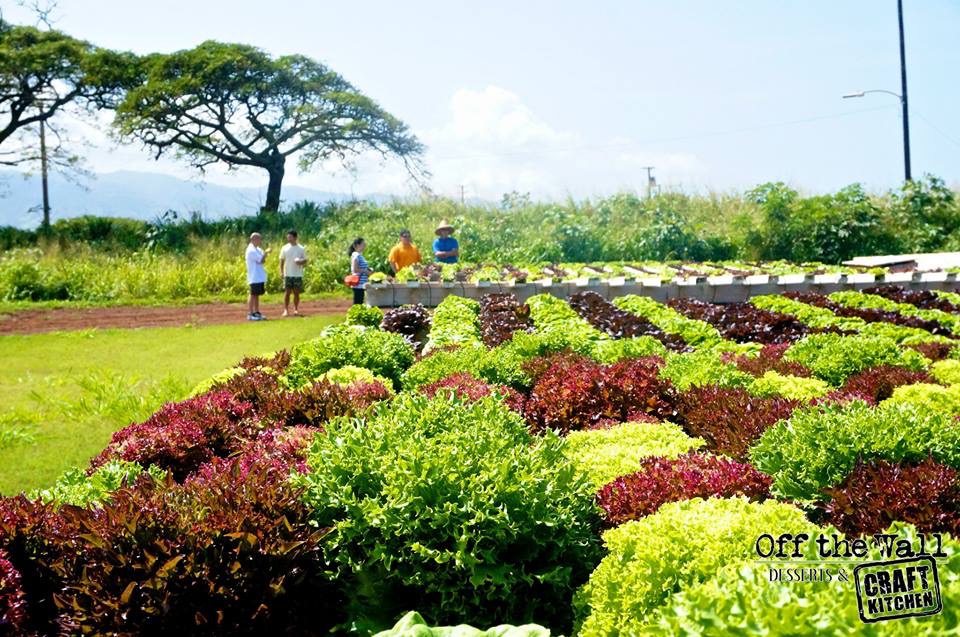 I often dislike the word "sustainability." It's a buzz word that gets thrown around far too often by people who have no clue what it really means.
What I wanted to do at OTW Craft was to educate my staff on where our food comes from. I took them to visit farms like Pupukea Gardens and the Namihana Hawaiian shochu distillery.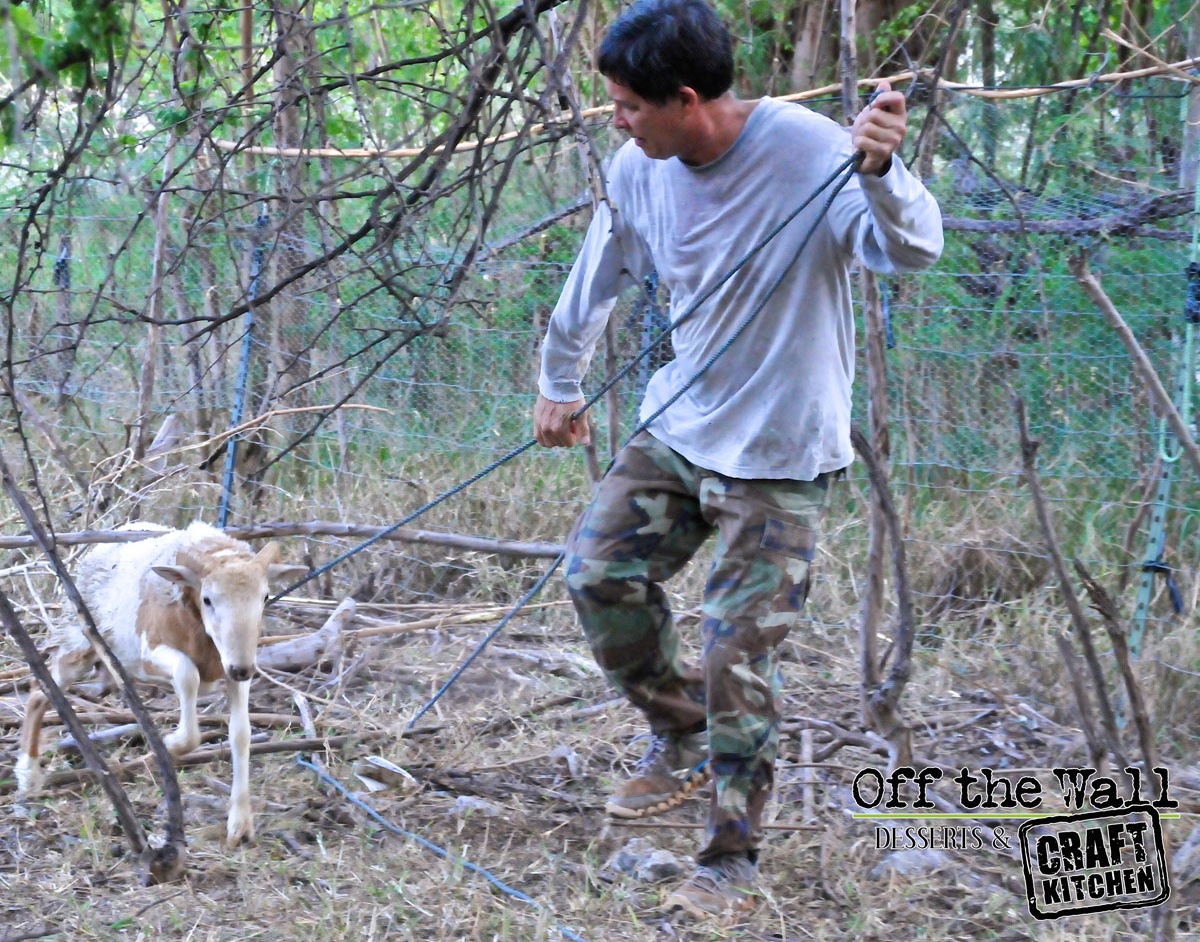 My favorite excursion was to Makaha Mangoes. OTW Craft's chef Andy wanted to do a lamb dish for an upcoming benefit called Dazzle.
Knowing that Makaha Mangoes kept sheep to clear excess fruit that falls to the ground, I called Mark Suiso and asked if we could have one. He agreed, the only stipulation being that we had to help wrangle our lamb.
My staff and I caught the lamb and slaughtered it in the Suisos' backyard. This was not fun and games. I wanted to make clear that this animal was being sacrificed so that we could feed and nourish people, so I made it a point to the hold the lamb until I felt its last breath.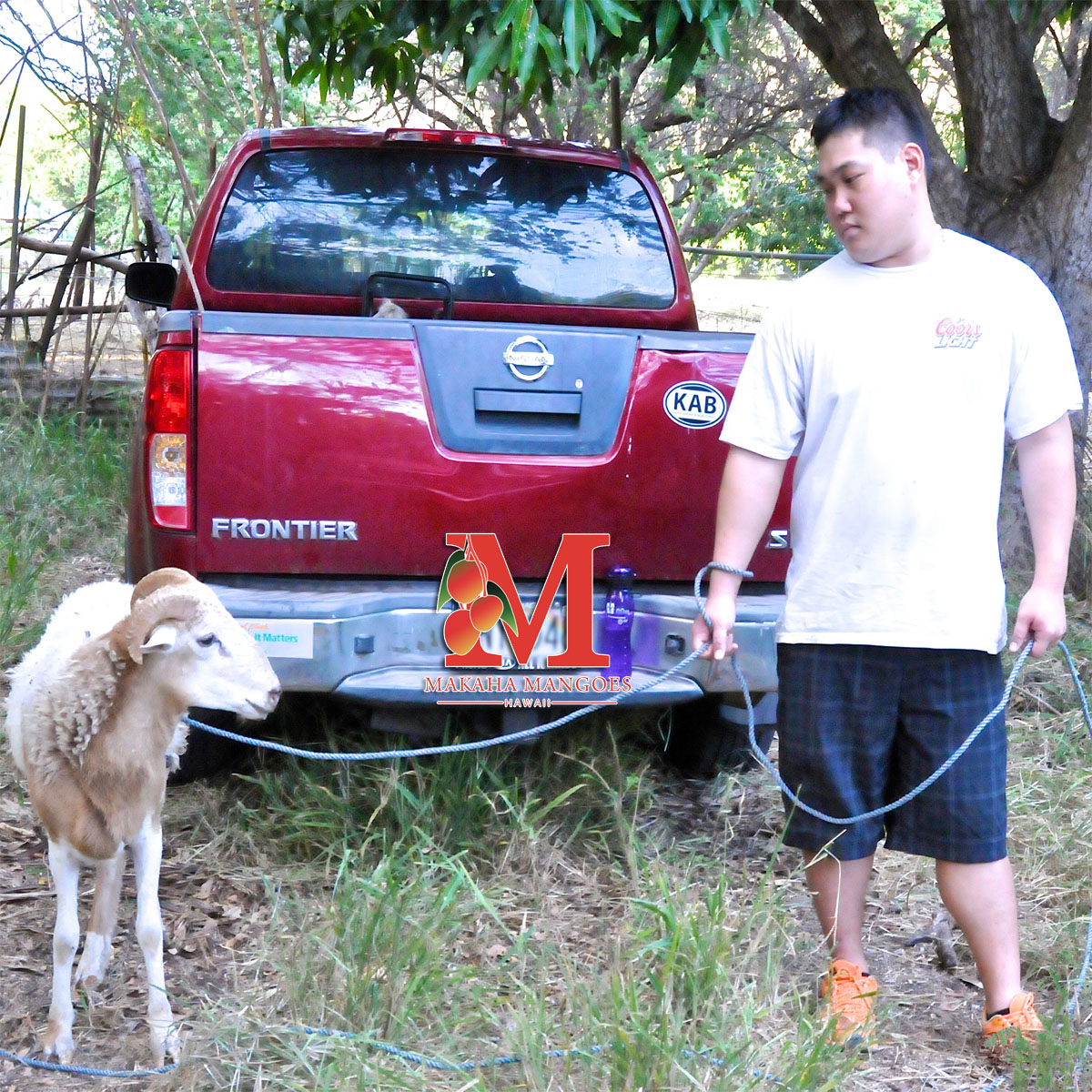 Looking back on the closing, I realize how frantic I was in attempting to take care of the staff. Then Mark "Gooch" Noguchi asked, "What about you?"
I hadn't thought about me or even taken the time to mourn, because yes, OTW Craft was dead. I didn't want to accept it.
What motivated me to finally write this all down was watching the movie "Elizabethtown" on television. I had seen it many times. But there was a line that resonated with me for the first time, as if a cannon had gone off.
"You have five minutes to wallow in the delicious misery: Enjoy it, discard it … and proceed."
Now is not the time to dwell on the past, nor is it time to fear the unknown. As for the answer to the question of "What's next," I am spending some time with Gooch at Lunchbox while I regroup and explore some opportunities.
With this post, I put that chapter behind me. I now take those lessons and move forward in my evolution, my career and my life.