October Food Events: Fried Chicken, Sake and Next Food Network Star's Ippy Aiona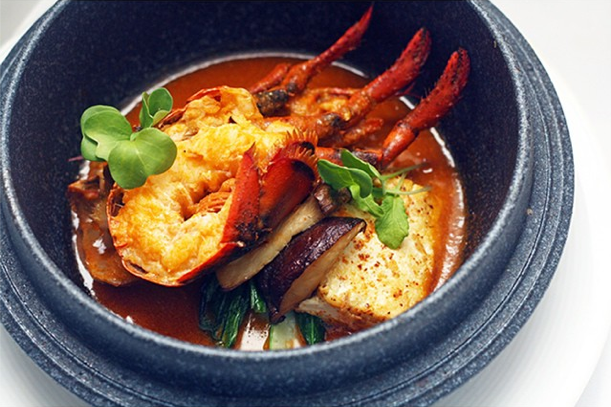 Jackson Family Wines Menu
For the month of October, Top of Waikīkī offers a six-course prix fixe menu paired with Jackson Family wines. Among the courses: a Hawaiian heart of palm panna cotta, pan-roasted scallops, Kona lobster tail on a cauliflower truffle puree, and pork tenderloin topped with mango mostarda. To finish: a white-chocolate cheesecake. The restaurant received the 2014 Wine Spectator Award of Excellence—get a taste with Freemark Abbey Viognier, Kendall Jackson "Grand Reserve" Chardonnay, Cambria "Julia's Vineyard" Pinot Noir and Stonestreet "Monument Ridge" Cabernet Sauvignon.
2270 Kalākaua Ave., 18th floor, $65 and $95 plus wine pairings, 923-3877
Winner Winner Chicken Dinner
We're all winners when we eat at Koko Head Café, but this dinner in particular celebrates personal victories. Bring in a photo, memento or award to show off as you chow down on poi biscuits, Punachick Farms fried chicken, Kahuku corn pudding, guava-glazed pork ribs and much more at this picnic-style gathering. And what is fried chicken without whiskey?! Jason Fukeda of Fujioka's Wine Times will bring three award-winning whiskeys to the table for a tasting as well. There will even be prizes for the best winners in the house.
1145C 12th Ave., Oct. 23, 7 p.m., $85, 732-8920
Fall Harvest Sake Dinner
This is the first dinner of its kind at Hoku's, featuring sakes that have been aging since last winter and are now available as a new season of brewing begins. Director of International Sake Association and president of World Sake Imports Chris Pierce has included some award-winning sakes to be paired with a menu of hamachi tataki, scallops, king salmon, duck and a green-apple tapioca.
5000 Kāhala Ave., Oct. 10, 6–10 p.m., $80, reservations required, 739-8760
Celebrating Connections: A U.S.-Japan Culinary Festival
Top chefs from across the Islands will partner with chefs from Japan at the Hilton Hawaiian Village for the U.S.-Japan Council's annual conference devoted to strengthening ties between the two countries. Look forward to special dishes from the Halekūlani, MW Restaurant, Le Bistro, Roy's, Alan Wong's, Restaurant CK (Chris Kajioka's upcoming new venture) and even Sun Noodle, all influenced by their Japanese counterparts, and vice versa. You'll get the chance to try local ingredients from an international, collaborative perspective.
2005 Kālia Road, Oct. 10, 6–8 p.m., $200 or $1,750 for a group of 10. Find out more here.
Celebration of Italy
The Next Food Network Star finalist and owner of Three Fat Pigs and Ippy's Hawaiian BBQ on the Big Island, Philip "Ippy" Aiona will team up with Real a Gastropub's Troy Terorotua for a six-course Italian dinner featuring rare beers from Italy. After that, Aiona will be heading to the Forbes 30 Under 30 Summit to compete with eight other chefs and two dessert specialists in the America's Best Young Chef competition. Go, Ippy!
1020 Auahi St., Oct. 13, 6:30 p.m., $85, reservations required, 596-2526
Next Generation Dinner
Kelly Kawachi, sous chef at Alan Wong's, creates a dinner featuring a Scotch egg, lobster ramen hot pot (so many magic words!), and okara doughnuts.
1857 S. King St., third floor, Oct. 15, 5–10 p.m., $85, $125 with wine pairings, 949-2526
Also, mark your calendars and reserve your spot for HONOLULU's Hale 'Aina Awards, Sunday, November 9. The winner of Hawai'i's longest-running dining awards will be announced and you'll be able to sample dishes from previous winners, including Morimoto Waikīkī, Azure, Le Bistro and Stage. Find out more.