Oahu's new restaurant reality: How Shokudo will look when it reopens
Eateries that reopen for dine-in customers starting next Friday must follow new rules for social distancing, face masks and sanitizing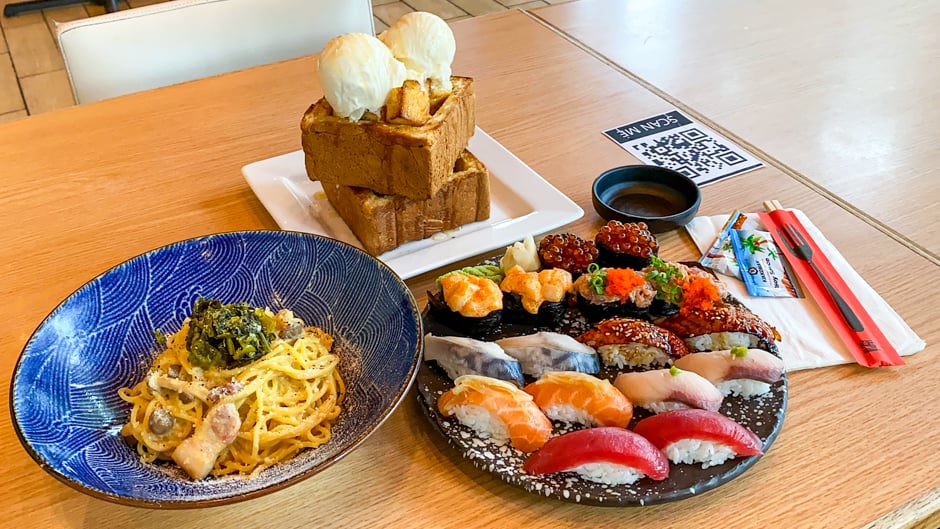 As June 5 nears — the date when Oahu restaurants can finally reopen for dine-in customers — many are in a mad dash to figure out how to comply with new rules for safety and sanitation. Tables must be spaced at least six feet apart. Face masks will be required for guests, except when seated at tables, and front-of-house staff. Menus and other surfaces will need to be sanitized regularly or after each use. And that's just for starters.
What will this mean for diners eager to get back to their favorite restaurants? Will we get used to the new reality? Will the changes make the experience of eating out better? We got a taste of things to come with an early look at one restaurant's overhaul. Come next Friday at Shokudo Japanese Restaurant at Ala Moana, new measures will include beefed-up sanitation, an edited-down menu, social distancing measures and contactless ordering and payment on your smart phone. You might even see customers eating at tables set up in the open-air patio space in front of the restaurant.
At this point there's only one thing we know for sure. Honey toast with its glorious warm crispiness and creamy ice cream melting down the toasted cubes, all drizzled at the last minute with honey, it's just not the same when you get it as takeout. If the rest of Honolulu has missed Shokudo's iconic dessert as much as we have, it's pretty much guaranteed that there will be a plate of honey toast on every table.
See also: These Oahu restaurants are reopening for dine-in
Shokudo Japanese Restaurant and Bar
1555 Kapiolani Blvd.
Ala Moana
941-3701
Daily 11:30 a.m.-7:30 p.m.