Oahu's 2023 Summer Fun Program
Thousands of keiki on O'ahu are expected to participate from June 13 to July 28—here's how to sign up.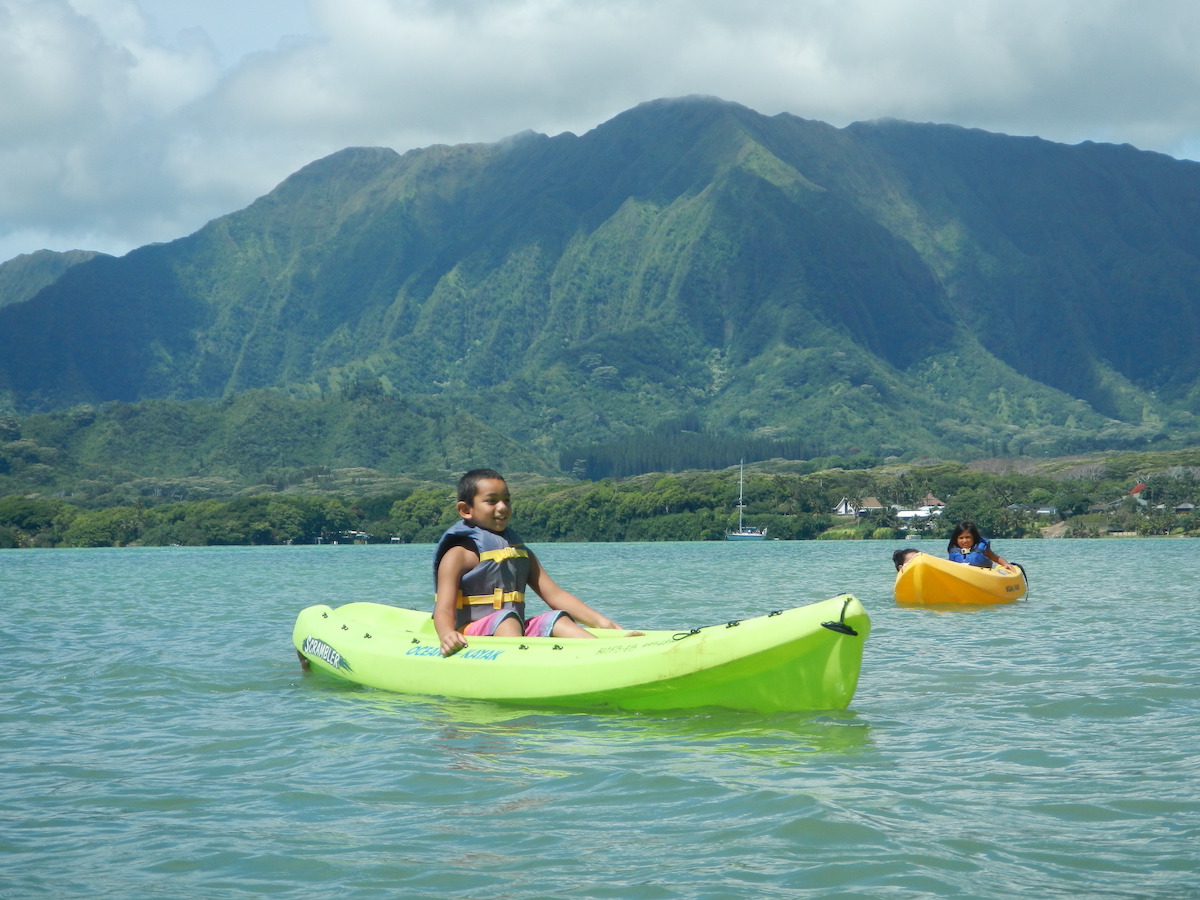 Great news for parents looking for summer programs on O'ahu: The city's popular Summer Fun Program is starting up again—at full capacity—at 57 sites across the island.
This affordable summer program offers fantastic opportunities for O'ahu's keiki.
Summer Fun 2023 will run on weekdays from 8:30 a.m. to 2 p.m. from June 13 through July 28. It's open to kids who are 6 years old before Aug. 1, 2023 and not older than 13 by July 28, 2023.
The city also welcomes volunteer Junior Leaders for Summer Fun, for those 13 years old before August 1, 2023 and no older than 17 years old by July 28, 2023. Plus, there are a variety of positions available within the program, from recreation aides to pool lifeguards and therapeutic assistants. The City encourages anyone who is interested in helping to be part of the Summer Fun team learn more about the opportunity by clicking here. After all, the more staff, the more keiki can be accommodated!
---
SEE ALSO: 📌 HONOLULU Family's 2023 Hawai'i Summer Programs Guide
---
WHAT IS THE SUMMER FUN PROGRAM?
Summer Fun is a city-operated, seasonal day camp where children are engaged in learning experiences that promote physical, emotional and social well-being and development. Keiki can expect to do arts and crafts, be exposed to music and dance, go on excursions, play games and more. It began on Oʻahu in 1944 with 26 sites in response to a community need for positive keiki engagement during World War II, and has become the largest program of its kind in Hawaiʻi.
During the pandemic, when capacity restrictions were instituted, the program was completely free for keiki. Nearly 3,700 kids attended in summer 2020, and over 5,400 in 2021. This summer, the city expects pre-pandemic levels and a full-capacity program of approximately 9,000 to 10,000 children.
HOW TO SIGN UP FOR THE SUMMER FUN PROGRAM
This year, registration will be conducted on the Parks and Recreation Online System at pros.hnl.info from Monday, May 8 through Friday, May 12 based on geographic park district. (No more waiting in long lines or even camping overnight to get a spot!) Below is the schedule:
District 1 (East Honolulu): May 8 from 4 p.m.
District 2 (West Honolulu): May 9 from 4 p.m.
District 3 (Leeward O'ahu): May 10 from 4 p.m.
District 4 (Windward & North O'ahu): May 11 from 4 p.m.
District 5 (Central O'ahu): May 12 from 4 p.m.
If you don't have access to a computer or internet, you can call the Summer Fun site where you wish to sign-up to coordinate registration.
Oahu's Summer Fun Program registration fee is $25 per child, with an additional activity fee of no more than $100 for participating sites that offer extra-curricular activities such as an excursion to Kualoa Regional Park. Some families may qualify for a waived of registration fee, thanks to assistance from the Department of Human Services. The fees will not exceed $125 per keiki.
Additionally, select Summer Fun locations will offer Summer Fun Plus and separate enrichment classes, which provide activities for enrolled keiki before and/or after the regular program hours. Some popular classes include learning to swim, basketball and dance. This extracurricular programs are an additional cost. The exact sites offering Summer Plus and are being determined, and will be posted on the city's Summer Fun website when they are confirmed (by the end of April).
OUR TIPS
Create your login ahead of time, so that when 4 p.m. rolls around, you're ready to choose your site location and be more likely to get your site of choice.
Check out the The Department of Parks and Recreation's Parent Handbook here. The handbook gives basic information to help you prepare your keiki for successful participation in recreation programs.
For more information visit the city's Summer Fun Program site here.