Oahu Fringe Fest 2015: Psychotropics @ Kakaako Agora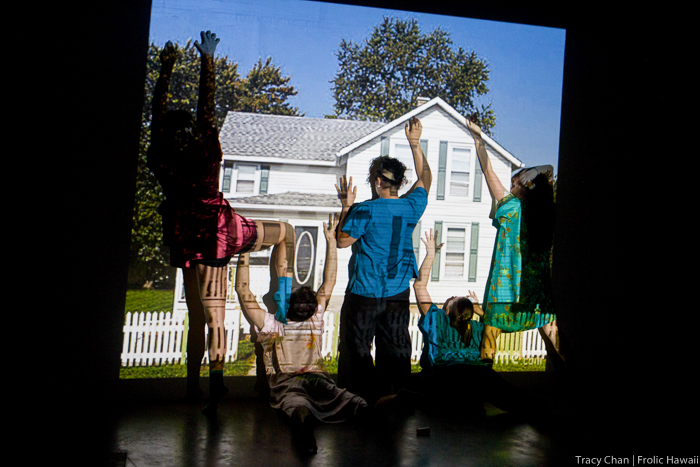 The Oahu Fringe Festival brought an ambitious and politically-charged performance to Kakaako Agora Friday evening. It incorporated four choreographers' visions to address the question of how we choose to cope with our cultures and the subtle conflicts in everyday life, from the so-called idyllic beach life in Hawaii to life in the upper-class suburbs of America to war in the Middle East.
The performance featured a mix of original music (Sven Britt and Art Koshi), video projection design (Jessi DeVera and Henry Mochida) and dances by Sami L.A. Akuna, Faith S. Im, Ruby MacDougall and Mareva Minerbi.