#nowplaying C&K 'Goodbye'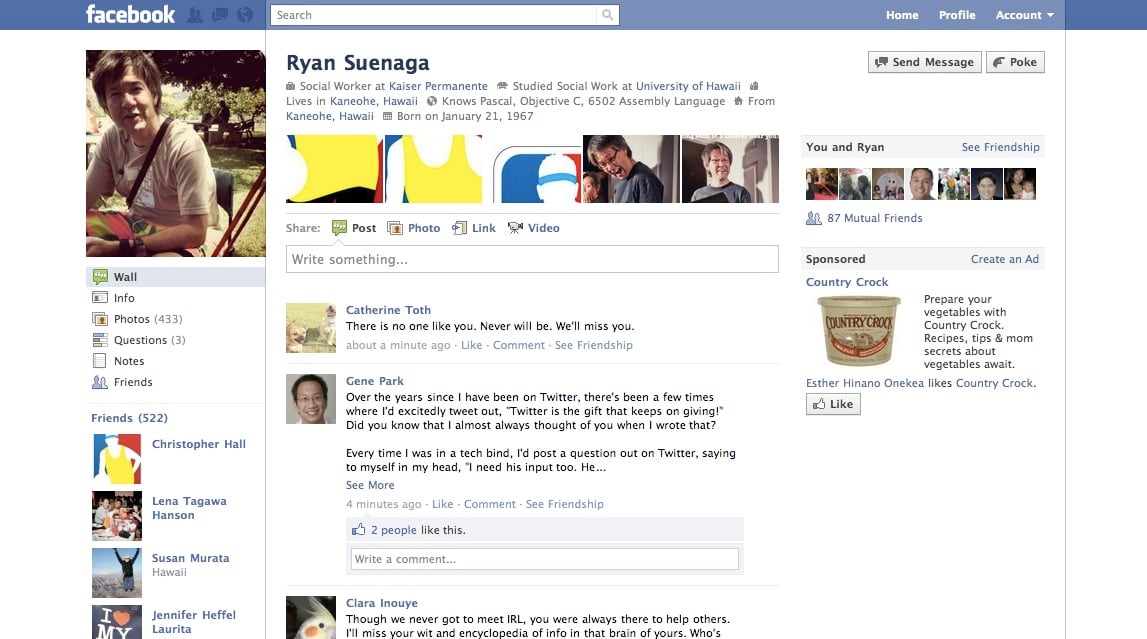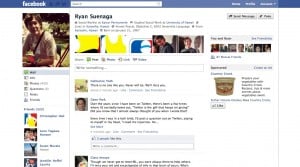 That was one of Ryan Suenaga's last tweets, sent yesterday before he ran 4.95 miles and "felt alright."
He was more than just Hawaii's best known Apple II geek. He was a social worker, an Athletic Diabetic, a runner, a biker, champion for causes, a thinker, a reliable Twitter conversationalist, a Nonstop friend and, above all, someone who loved helping others.
There wasn't a topic on Twitter, it seems, that Ryan didn't have an opinion about. Just recently, folks were tweeting about food. He chimed in that the eating in Kalihi "has been awesome recently" and asserted that the fried saimin at Nakai's is better than the one at Forty Niner Restaurant near Pearlridge. (I concur.)

He was just helping me figure out if I wanted to do the Metric Century Ride in Haleiwa this year. Riding his bike — he's done a 100-mile ride before — was one of the ways he lost more than 80 pounds and counting since 2002. And he shared all this on his blog, Athletic Diabetic. He was an inspiration. (Read Ryan Ozawa's tribute on his blog. It perfectly captures his giving spirit.)
He and a few Twitter friends planned a hike up Olomana on Sunday. According to various news reports, fire officials responded to a call regarding a missing hiker at around 12:15 p.m. About an hour and a half later, he was found about 150 feet below the trail and airlifted to a nearby park.
At first no one wanted to tweet directly about it — strange, coming from a group of people (like me) who tend to post anything and everything to our online network of friends. We were in shock. We were in disbelief. And it was out of discretion we didn't share the news, though farewell messages surfaced:
In Buddhism, life does not end. It goes on in other forms that are result of accumulated karma. Cause no harm, do good deeds. As you have.
I am…heartbroken, because I love my Hawaii Twitter community so much and today, we grieve…
i need to walk away from the computer…. reading his tweet stream and fb page… my heart is shattered….
certainly left an impression on Twitter and beyond. His kind and generous spirit is certainly one we need emulate and preserve..
It makes you think. Hard. About life. About loss. About the petty things that tend to consume our thoughts.
It's always the case, right, that we reflect on our lives when someone else's is abruptly taken away. We wonder why we waste so much time worrying, bitching, competing, hating, holding onto grudges that, in the end, don't really matter.
Ryan wanted to help others. He wanted to set up a scholarship for Buddhists from Hawaii to study social work. (He even tweeted about it a couple of days ago.) Maybe that's really the lesson he left for us to learn.