Northern Exposure: The World Ice Art Championships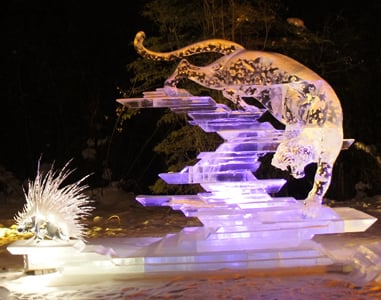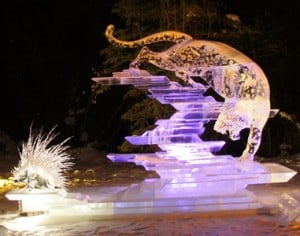 I've saved the best for last: Most of our last day in Fairbanks was spent at the World Ice Art Championships, an annual event that showcases the skills of international ice artists. Fairbanks is so cold, you can have an entire field of ice sculptures on display for a month.
Like everything else in Alaska, the photos don't do this justice. You can't really see how huge the multi-block sculptures are (there's a rope to keep you from going too close) and not even my Sony NEX can pick up some of the most intricate details in some of these pieces. Also, I left out a lot of sculptures, because I took 300 photos here. If you would like to see the whole collection, click here.
Go during the day to see the ice art, then return at night to see the difference as they are lit up. There were a couple of pieces that had things hidden in the ice, but weren't visible during the day. Note that as long as you are in the door before 10 p.m., you can stay as long as you like. And we did.
Alaska: The World Ice Carving Championship
Here's a quick, rough video to show you the ice slide and revolving cup featured at the show.