Nonstop turns the big 1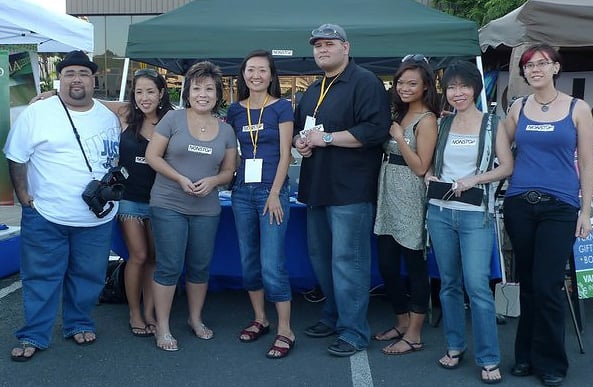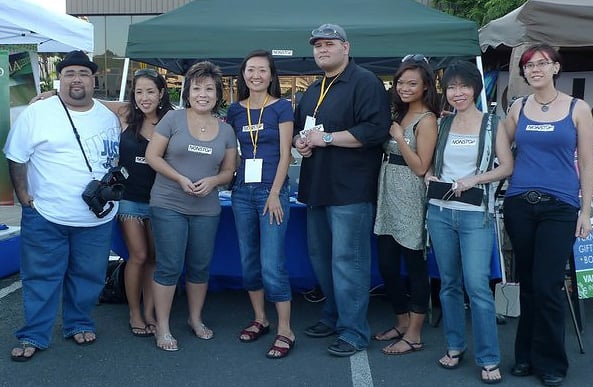 This morning — on Nonstop Honolulu's first anniversary — I rise to edit another day's edition of our local entertainment site. But unlike most mornings, where I take for granted that there's always something new in our story queue, I reflect on the fact that we have 69 pages of content in our WordPress content management system.
This amounts to 1,363 posts, which have generated 14.3 million page views. All of these stories, reviews, photo galleries and videos were created by a team of contributors that includes some of Honolulu's most socially networked and plugged-in bloggers, writers, photographers and videographers. In scanning back at our year's worth of content, I see we truly hustled to stay on top of events, eating, nightlife, technology and entertainment in this city. And although I wouldn't say Nonstop Honolulu is yet ubiquitous, it's evolved into a solid local media brand with a savvy, loyal readership.
All this happened with just $4,000 in startup capital.
So on this morning, I pause to acknowledge what's been accomplished during the past 365 days. And the word that best describes my feelings is grateful.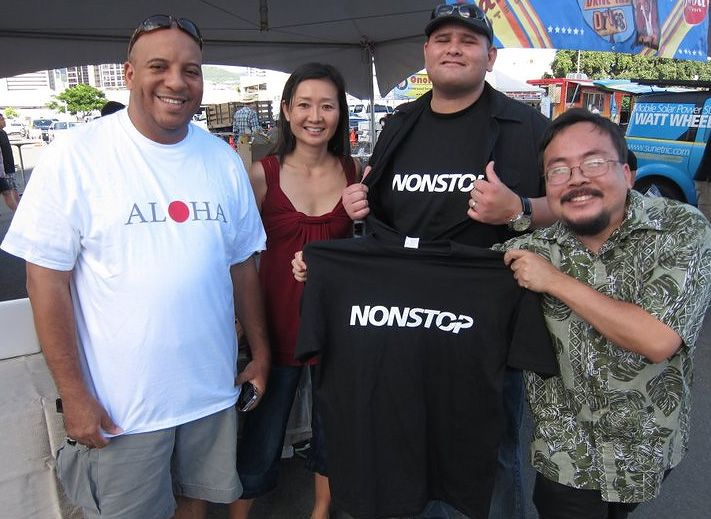 I'm grateful first to the people who are the heart and muscle of the site — the Nonstop team of contributors. Our original crew remains intact, a gang of seven that includes my co-founder and partner John Garcia, Tracy Chan, Melissa Chang, Ed Morita, Mari Taketa are Catherine Toth. But we've added many new regular contributors, including Myong Choi, Jermel-Lynn Quillopo, Doc Rock, Ryan Ozawa, Burt Lum, Dallas Nagata, Ed White and our newest nightlife photographer Jonas Maon.
Because of the drive and verve of this talented group, Nonstop has flourished as a grassroots consortium of digital journalists offering a shared platform of their work. Nonstop is a true media experiment in an era where digital media is evolving at a dizzying pace. Sometimes, what we're attempting seems daunting, but the fact that we've survived even a year in the crowded Internet sphere suggests that manpower, teamwork and technological wherewithal can fuel even the most ambitious ideas.
But we wouldn't be anywhere without our friends, supporters and partners.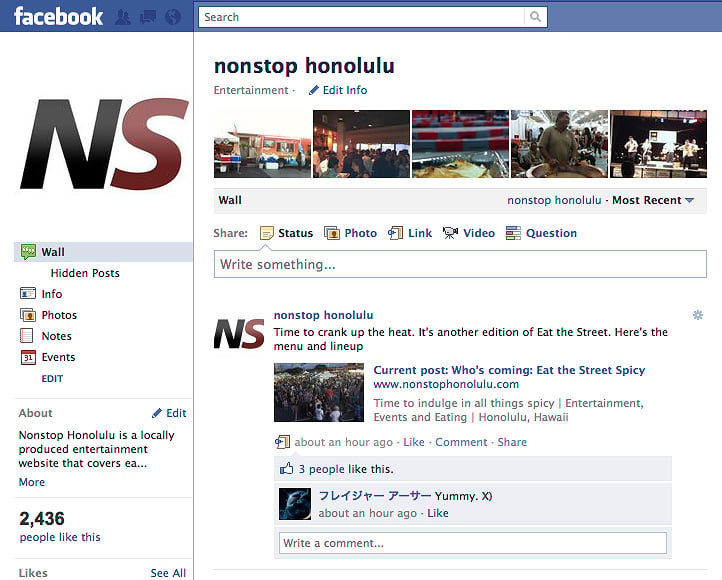 Nonstop has become a viable media contender because our large network of friends and supporters have posted our content on Facebook, retweeted our links and helped promote the site to their friends. A decade ago, people would've laughed if you said you were going to start a media company with a few thousand dollars, no marketing or advertising budget and no widespread platform to showcase your work. The thought of relying on friends and their friends would have seemed naive and ludicrous. But that's what we did with Nonstop. We've worked Facebook, Twitter and every other social networking platform, and we got our content out to broader audience.
We've also been fortunate to have some great partners who've helped us build our brand and got us involved in all kinds of great community events, including KITV, Streetgrindz.com, InsideOut Hawaii, Kamehameha Schools and our newest partner, The Clarence T.C. Ching Foundation. We'll be working on an exciting project with the foundation this fall. (I'll be blogging about this soon.)
Thank you, thank you, thank you
But of course, we wouldn't have lasted without our readers, so my most sincere gratitude extends to all the people out there who've been reading our content and coming regularly to visit the site.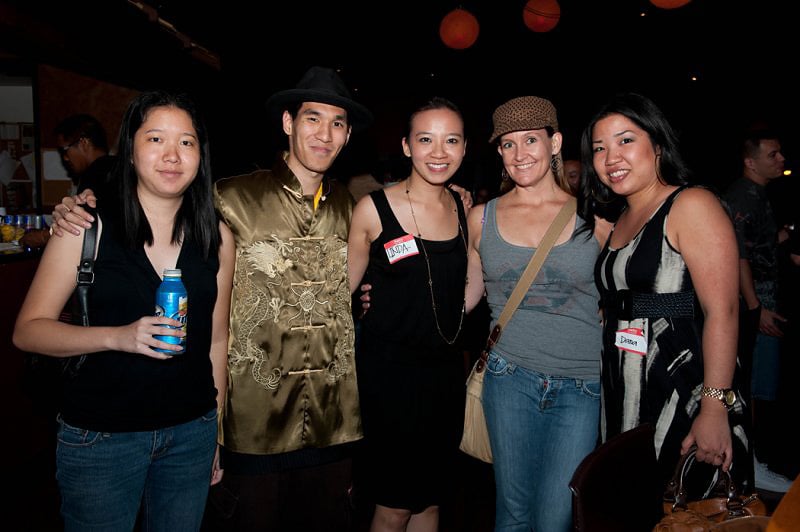 From analyzing our traffic data and comments, I know we have respectful, discerning readers who expect to be informed, engaged and entertained. They'll reward better content with more clicks. As for the duds, they'll pass on those, and by doing so, we've had to work harder and expand our skills.
Our audience is different that who we initially thought it would be. Instead of mostly drawing younger folks, which you might expect from a digital entertainment site, we span all ages, and we're thrilled about it. Nonstop feels more organic than Metromix did (where many of us came from). We can present ourselves as we are, without apology, and we feel true kinship with our audience when we discuss new places to eat or share snaps and video from events we've covered. You've helped us create a community, and you've pushed us to innovate, expand and improve.
What we have to do now
Today may be a day to celebrate what's been accomplished, but I know that there's a lot to be done and improved. We have to expand our coverage, delving more into the entertainment sphere, but also sharpen our focus so we're not dabbling in a little bit of everything and confusing readers about what Nonstop is about.
We also have to grow our audience. Social networking gave us a start, but now it's time to reach people who aren't plugged into those channels, but still are interested in topics we cover.
And finally, and most importantly, we have to turn Nonstop Honolulu into a profitable business. We need a strong, successful business plan to keep us thriving. We recently brought in Cory Mitsui, a rising go-getter with a strong business background, to help us sell advertising and market the site. And we're brainstorming other ways to monetize the site and our efforts. As John and I said in recent texts to each other, it's time to focus and get it done.
We'll be celebrating soon
Although we've hit our first anniversary with seemingly little fanfare, we have big plans in the work that we'll soon be announcing. They'll be a big public event later this fall that we hope you all will attend, and we'll be also be launching some things on the site to commemorate the year at Nonstop.
So again, with my deepest gratitude, thank you to everyone who's contributed to Nonstop, supported Nonstop and read Nonstop. It was a thrilling year for us, and I'm grateful you're all joining us for this fun, but unchartered, ride.