Nonstop Tech Podcast: "Plug it back in!"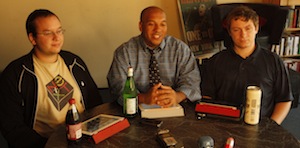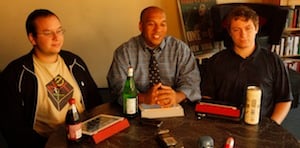 Our newest Nonstop Tech Podcast entitled "Plug It Back In", produced by the Nonstop Tech team.
In this episode, we cover, as always, our favorite tips and tricks. @Docrock, @TChaten, and @JeromeKoehler will also discuss some of the pertinent news in the tech ecosystem, enlighten you about router security, plus offer a way to speed up your home or business network. We also get into the reasoning behind software updates.
A big mahalo to The Green House Innovation Hub for the awesome new studio location.
Show Notes
Created by:
Special Thanks to our Sponsors:
We need your help:
Nonstop Tech wants to be more than a raving nerdfest. We want you to feel comfortable knowing that if you have a technical question or just want to know the coolest shortcuts to get things done, we are here to help. But we need your help as well. This is only going to work if you send us your questions send us your questions. The Nonstop Tech team has nearly 100 years combined experience in computers and technical support, and now you have us on your side.