Nonstop Tech Podcast: NASty talk & Siri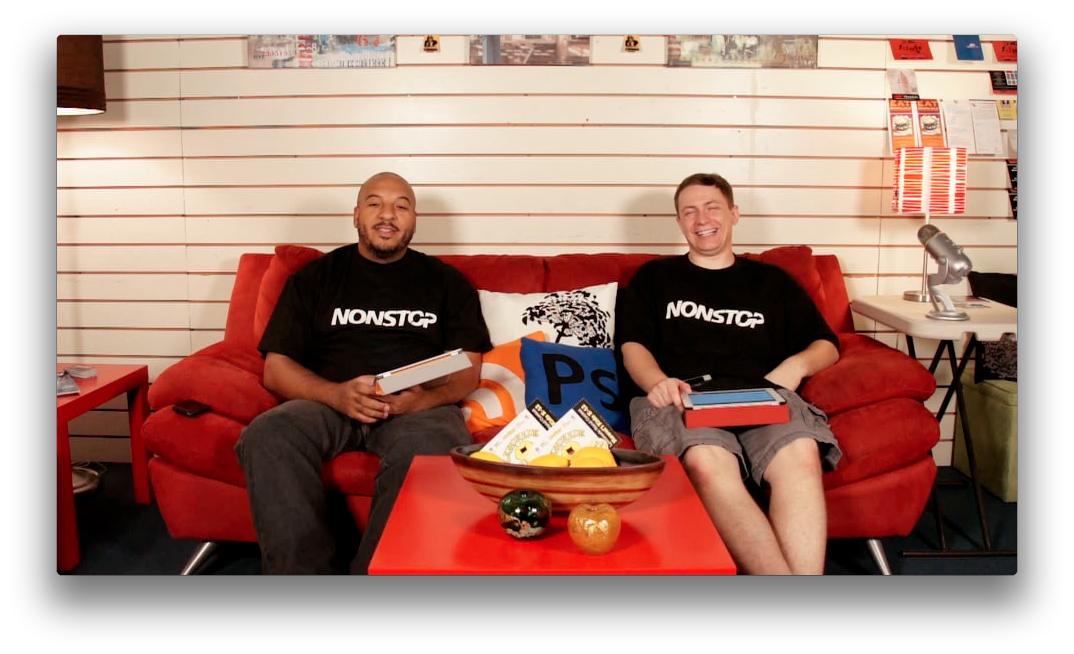 This is the ninth episode of our "Nonstop Tech Podcast, produced by the Nonstop Tech team. Please ignore the mislabeled title screen. It's Episode 9
In this episode we discuss Network-Attached Storage, cross platform compatible USB drives and of course Siri. Our viewer question was from Chriss, who wanted to know how to fix the duplicates in iCloud between your computers and devices. After a lot of heated couch debates @Docrock and @JeromeKoehler give you some great picks for the week.
We're now shooting our Nonstop Tech Podcasts at The Green House Innovation Lounge, a co-working space John Garcia and I have started in Kakaako.
Show Notes
Created by:
Special Thanks to our Sponsors:
We need your help:
Nonstop Tech wants to be more than a raving nerdfest. We want you to feel comfortable knowing that if you have a technical question or just want to know the coolest shortcuts to get things done, we are here to help. But we need your help as well. This is only going to work if you send us your questions send us your questions. The Nonstop Tech team has nearly 100 years combined experience in computers and technical support, and now you have us on your side.