Nonstop on board for 'Inspired in Hawaii'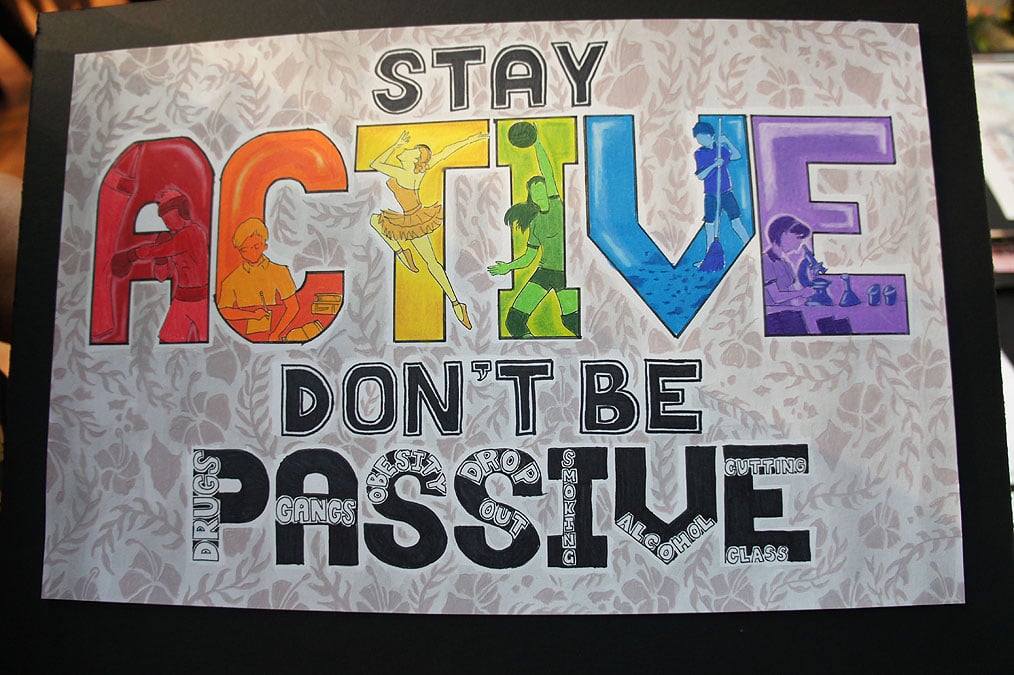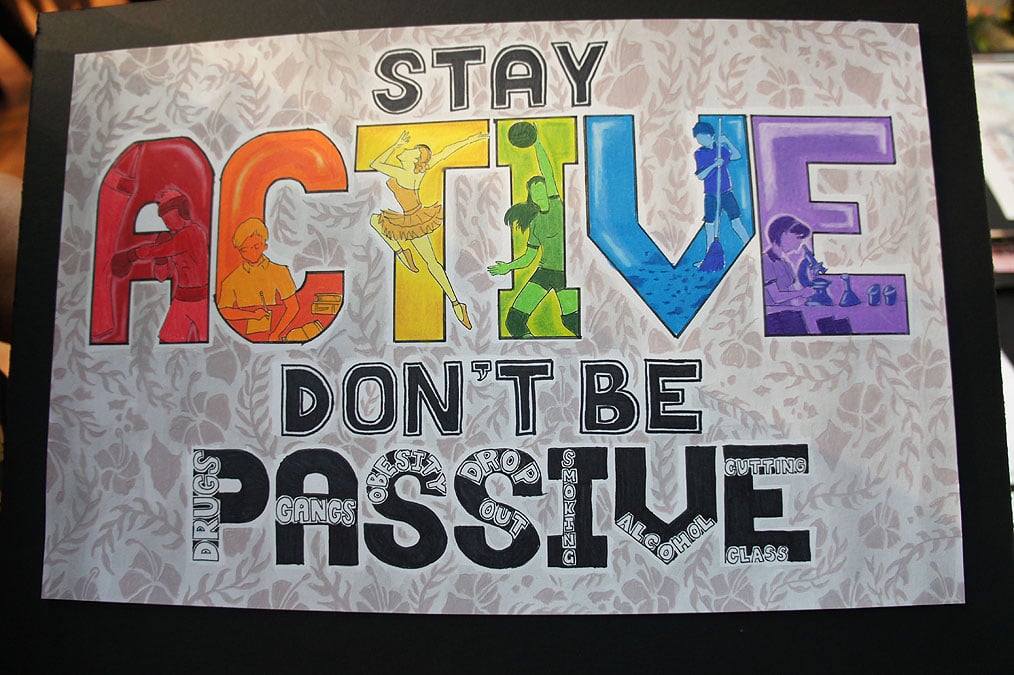 Since last fall, Nonstop Honolulu has been helping the Clarence T.C. Ching Foundation with its second-annual "Inspired in Hawaii" contest, which yesterday awarded more than $10,000 in cash prizes to some 75 Hawaii students at a ceremony at Ala Moana Centerstage.
The foundation tapped Nonstop Honolulu as a partner for this worthy statewide contest, which received more than 850 entries and awarded prizes ranging from $25 to $1,000. Students from kindergarten through grade 12 entered videos, essays and posters that offered thoughtful solutions to Hawaii's problems. The photo here is of the grand-prize-winning poster from Farrington High senior Von Dickens A. Ulsa, urging students to deter themselves from drugs, alcohol and other vices. (For a list of winners, visit the Inspired in Hawaii Facebook page.)
For Nonstop's part, we readily agreed to take part in the contest, knowing the huge impact the Clarence T.C. Ching Foundation has had on our community through its many charitable and educational grants. Nonstop co-founder John Garcia and I, as well as the entire Nonstop crew, are aligned in the view that as Nonstop Honolulu matures, we'll get more involved in community projects and charitable endeavors.
To help out, John and I, along with Nonstop's Mari Taketa, Doc Rock and Catherine Toth, served as judges for the contest. John and Doc also shot video of yesterday's awards program. And last fall, John and I helped a few of last year's contest winners from St. Francis School produce a behind-the-scenes video of their experience. We also produced a video segment on the life and legacy of Clarence T.C. Ching that the foundation requested to build awareness about Ching and his many benevolent endeavors.
Here's the video:
Overall, we were honored to align ourselves with the Clarence T.C. Ching Foundation, lending our multimedia skills on a positive (and inspiring) project that hopefully will continue for many years to come. Here are some photos from yesterday's awards program at Ala Moana Centerstage:
Inspired in Hawaii awards ceremony