Nonstop Movies: 'Rock of Ages'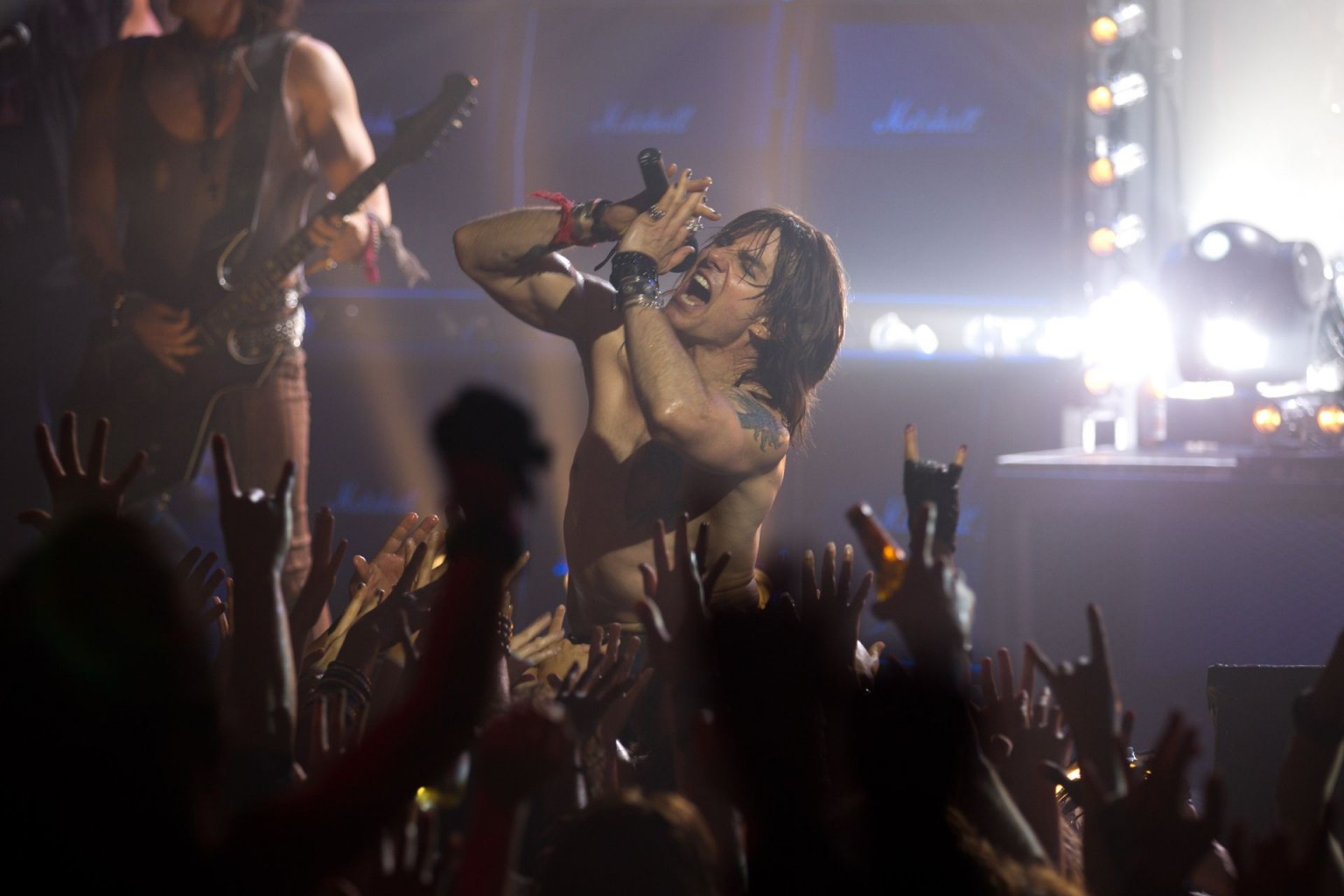 "Paradise City" by Guns N' Roses plays over the opening credits. The audience immediately bobs their heads to the beat. Then we see Sherrie Christian (Julianne Hough) looking through her rock album collection as she rides a bus to Los Angeles. She breaks out in song, singing "Sister Christian" by Night Ranger. The bus driver starts to sing along, then the rest of the passengers on the bus join in. At this point, only a minute into the film, I lean over to my friend in the theater and whisper, "I already like this movie."
That's how quickly I fell in love with "Rock of Ages."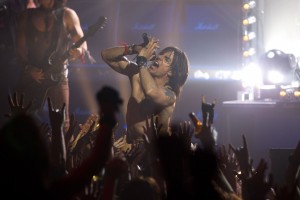 I enjoy all genres of film, but musicals always appealed to me in a special way. "The Music Man," "Grease," "Singing in the Rain" and even "The Muppets" are all films that I can watch over and over again, just to sing along and feel like I'm one of the characters in the film. There's just something powerfully effective about using song to tell a story lyrically. Hollywood continues to churn out a few musicals each year, but "Rock of Ages" appeals to me more than the others because it features music from my teen years.
Based on a Broadway musical, the film, set in 1987, tells the story of a small-town girl living in a lonely world. She meets a city boy, born and raised in South Detroit. Then it goes on and on and on and on. Okay, well the film's plot may not be as simple as the lyrics to Journey's "Don't Stop Believin'," but it doesn't get much more complicated than it. Sherrie is an aspiring young singer from Oklahoma who travels to LA to pursue her dream of making it big. She meets Drew, another singer looking for fame and fortune, but the closest he's been to stardom is to work as a bartender at the Bourbon Room, a legendary rock bar. Despite their immediate attraction, their paths to fame draw them apart.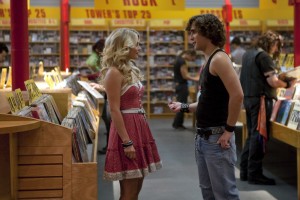 Hough ("Footloose") continues to struggle with authenticity and her thin singing voice is one of the weakest of the cast. Newcomer Boneta is a little more appealing, but he and Hough are overshadowed by the amazing supporting cast. After initially thinking that Tom Cruise was totally wrong for the role of rock legend Stacee Jaxx, I changed my mind upon watching the film as he fully embodies the cocky, drunk persona and gives one of the best performances. Catherine Zeta-Jones ("Chicago") as a mayor's wife who wants to shut the Bourbon Room down plays her role slightly over-the-top, but it works, especially in her singing numbers. Alec Baldwin and Russell Brand give a hilarious performance of a certain rock hit whose title I can't mention since it gives away a plot point, but it is unforgettable. A mash-up of "We're Not Gonna Take It" and "We Built this City" by Zeta-Jones and Brand is also a fun number, as well as "Anyway You Want It" by Mary J. Blige. Paul Giammati and Malik Akerman round out the impressive supporting cast.
As a child of the '80s, any film set in that era automatically piques my interest, and "Rock of Ages" certainly delivers. If you're a musical fan like me and can remember a time when MTV actually played music videos from glam rock bands such as Poison, Foreigner and Def Leppard, "Rock of Ages" will definitely show you a rock and rollin' good time. This movie is already on my "must see again" list.
"Rock of Ages," 123 minutes, is Rated PG-13 and opens in theaters on Friday.