Nonstop Movies: 'On the Job'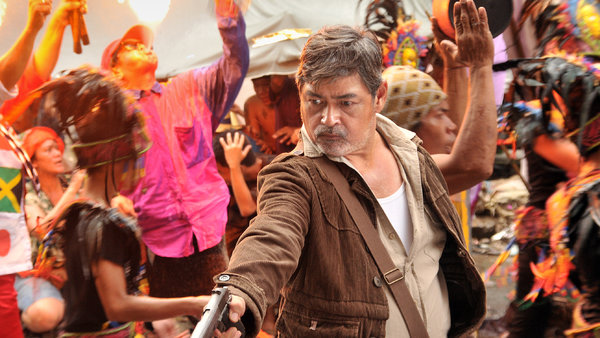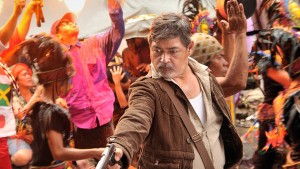 A real life scandal where high ranking Philippine politicians were found guilty of hiring prison inmates to temporarily leave jail to assassinate their targets sounds so implausible, yet intriguing, that it should have been a perfect story for a movie. But "On the Job," despite being technically sound, falls disappointingly flat in its delivery.
The opening scene introduces two hit men, the older Tatang (Joel Torre) and his ambitious and cocky young backup Daniel (Gerald Anderson). After they take out their mark and make a quick visit with family, it's revealedthe two are actually prisoners who were given temporary leave to fulfill their assignment. This is the first portrayal of the rampant corruption in the Filipino political system that will become the film's running theme. Tatang murders because it is the only way he knows how to provide for his family. Daniel, on the other hand, just wants to make a name for himself in the underworld. A veteran cop named Acosta (Joey Marquez) is originally assigned to investigate the case of the recent murders, but is quickly replaced by National Bureau of Investigations officer Francis Coronel (Piolo Pascual), who is assigned by powerful figures in both the military and government. The two lawmen end up joining forces to capture the prisoners who made the hit, but there are more powers at play than it initially appears, and the question becomes who is controlling whom?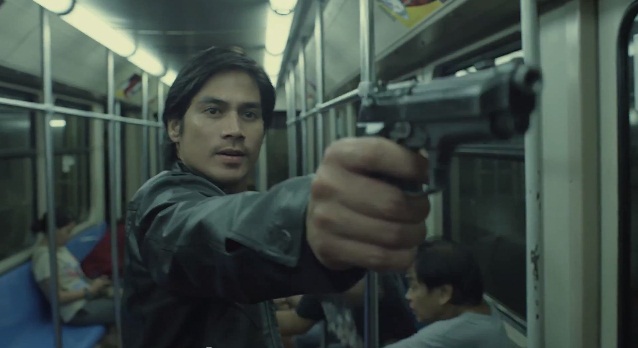 All four leads give fine performances, and director Erik Matti creates a beautiful looking film, yet the film's execution lacks the suspense and intensity to fully deliver a powerful impact. The shocking real life events behind the film had much potential to make a very effective suspense thriller, but "On the Job" at times loses its way in telling its tale. The idea of using prisoners to murder people is both ingenious and despicable, but the film needlessly overcomplicates the relationships between the prisoners, the policemen and the powers that be so much that instead of rooting for any one of them, you end up feeling indifferent to their stories. As a result, "On the Job" ends up trying to be smarter than it needs to be and because the screenplay is weak, the excellent efforts of the actors and the technical mastery of the film feel wasted.
"On the Job," 121 minutes is Not Rated and is currently playing at the Consolidated Theatres Pearlridge 16 and Regal Theatres Dole Cannery 18.