Nonstop Movies: My Top 10 must-see HIFF films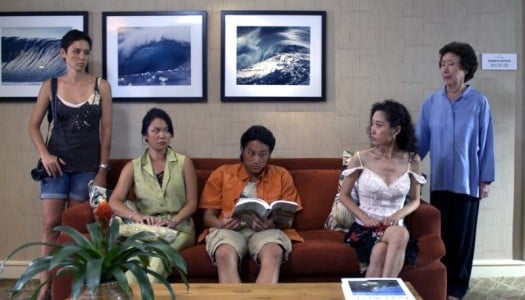 The 31st Annual Hawaii International Film Festival runs from Oct. 13 to 23 at the Regal Dole Cannery Stadium 18 Theatres, and the full lineup and schedule have just been released at hiff.org.
With a lineup of films from around the world, I greatly look forward to this festival every year. After browsing through the descriptions of all 217 films and watching the trailers for most, here are the 10 films on my must-see list.
"Cannonball Wedlock" (Japan)
It's the story of a 24-year-old office worker who wants to get married and has five men to choose from, so she comes up with a plan to eliminate them one by one until there's just one man left standing. I'm a sucker for a good romantic comedy, and this one looks like a winner.
"The Descendants" (USA)
The latest film from director Alexander Payne ("Sideways"), based on the book of the same title by Kaui Hart Hemmings, will be the festival's Closing Night Film. With George Clooney in the starring role, this film is already generating all kinds of Oscar buzz, and local film fans are sure to love this one since it's based in Hawaii.
"Elite Squad: The Enemy Within" (Brazil)
It's a cross between "The Departed" and "The Godfather," according to a reviewer's quote featured in the trailer. Nuff said.
"The Front Line" (South Korea)
Similar to last year with "71: Into the Fire," HIFF will feature a war film from South Korea. Korean films have become grander and more ambitious in scale, and "The Front Line" seems to be following in this suit. I also can't wait to see one of my favorite actors, Shin Ha-Kyun, back on the big screen.
"Headhunters" (Denmark)
Looks like a sexy action thriller. What's not to like? Also, the music in the trailer really helped sell me on this film.
"Knots" (USA)
I've watched two of director Michael Kang's previous works ("The Motel", "West 32nd") and enjoyed both of them, so I'm looking forward to his latest film that reunites him with star Sung Kang ("Fast Five"). No trailer available.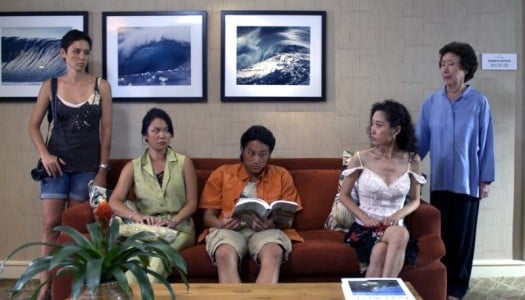 "Let the Bullets Fly" (China)
I'm not really a fan of Westerns, but "Let the Bullets Fly" has Chow Yun Fat in it, so that's good enough reason for me to see this film. Plus, it's heralded as the highest grossing domestic Chinese film ever. There must be something to like about this film.
"Punished" (Hong Kong)
Hong Kong is known for gritty crime films, and HIFF has always been good about showcasing at least one of these films per year. "Punished" stars Hong Kong legend Anthony Wong and looks to be a nail-biting, dark and moody thriller. Reviews compare it to South Korea's "Sympathy for Mr. Vengeance," and that's saying a lot.
"Saigon Electric" (Vietnam)
This film looks like a mash of "Breakin'" (traditionally trained dancer learns hip-hop) and "Breakin' 2: Electric Boogaloo" (save the community center). This could be movie heaven. I am so there!
"Unstoppable Family" (South Korea)
I've watched the first three entries in this film franchise (the "Marrying the Mafia" series) and have laughed hysterically at them all. I can't wait to see what this all-star cast has in store this time.
So what films are you looking forward to watching?