Nonstop Movies: 'Dangerous Liaisons'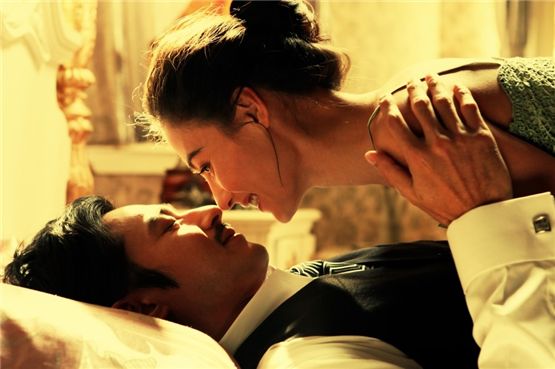 Korean director Hur Jin Ho takes the well-known story from French novelist Pierre Choderlos de Laclos and sets it in 1931 Shanghai, casting three of Asia's most beautiful faces. Cecilia Cheung and Jang Dong Gun play the scheming Miss Mo and Xie Yifan. She's a manipulative aristocrat and he's a renowned playboy and both use people for entertainment. When Du Yufen (Zhang Ziyi) comes into town, Mo and Xie make a bet. If Xie can seduce Yufen, Mo will be his. If he fails, she will take over a portion of his land.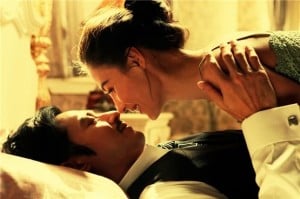 Most well known for the melodramatic Korean film, "Christmas in August," Hur provides a glitzy look at Shanghai with fantastic set pieces and costumes. But the writing needs some tightening because the romance between Xie and Yufen doesn't feel real. For a story dependent on the battles of pride, wits and love, the relationships need to be convincing. For someone who is in mourning her late husband and is also wary of Xie's playboy reputation, Yufen does a very quick 180 and falls in love with him very suddenly. It doesn't help that both Jang and Zhang deliver flat, uninspiring performances. Jang seems to think that he can smirk his way through the role, and Zhang shows no fire whatsoever and seems to be sleepwalking her way through the film. Their lack of any convincing emotional fire makes their actions unbelievable. Only Cheung succeeds in displaying the true cunning and devious traits of her character, and she has fun playing Miss Mo.
Fans of the original French story will be better off watching the DVDs of earlier cinematic interpretations. Even the Hollywood high school version, "Cruel Intentions," is a more entertaining telling of the story.
"Dangerous Liaisons" played earlier at the Hawaii International Film Festival this fall, but those who attended the screenings were not able to watch the last 20 minutes of the film due to a faulty print. The film will now be able to be viewed in its entirety in Honolulu theaters starting today.