Nonstop Movies: 'Cloud Atlas'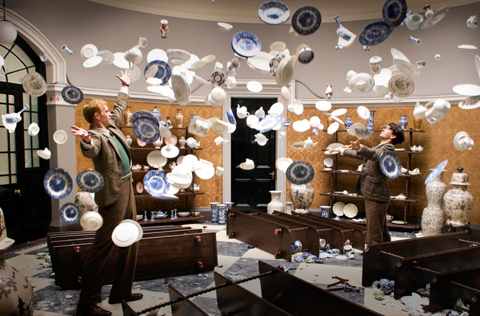 "Cloud Atlas" likely will be the most ambitious film of 2012. The film adaptation of David Mitchell's bestselling novel spans six different storylines with just the slightest of connections between them. A lawyer gets ill on a slave trading boat in 1849. A young man resides with a famous composer to help him complete his new masterpiece in 1936. A brave reporter tries to bring down a powerful energy company in 1973. An English publisher escapes gangsters only to end up in a nursing home in present day. A curious clone in Neo Seoul learns the secrets of the consumer world in 2144. And a tribesman in the post-apocalyptic 24th century helps discover the keys to the universe.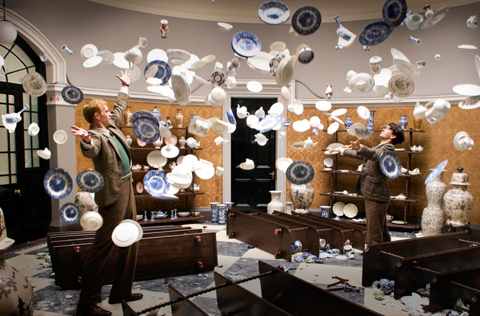 Any of these six storylines could have easily been a film on its own and much credit is due to the screenwriting and directing team of Tom Tykwer ("Run Lola Run") and Andy and Lana Wachowski ("The Matrix") as well as editor Alexander Berner for bringing them all together in a fluent and comprehensible manner. The end product is technically seamless and each of the six stories surprisingly shares equal screen time. Common themes and events between them are used as transitions. This feat is even more amazing because the tones of the six stories are all different. There's slapstick comedy, emotional drama, romance and even sci-fi action that somehow all need to come together, and "Cloud Atlas" succeeds in doing this perfectly.
Tom Hanks is the busiest featured cast member as he plays a wide range of characters, including a thieving doctor, a cockney gangster and tribal warrior. I've always felt that Hanks' acting range was limited, even though he's spectacular while in his comfort zone, but he really impressed me with his commitment in "Cloud Atlas." This film should provide with him with a career sparkplug after a recent dearth of memorable roles. Halle Berry also continues her fine work, most prominently featured as an investigative reporter in the 1973 timeline. Her line delivery may seem a bit vacuous at times, but she also delivers numerous fine performances for the most part. Jim Broadbent, Jim Sturgess, Hugh Grant, Susan Sarandon, Hugo Weaving and Korean film star Bae Doona also cross over timelines to play multiple characters.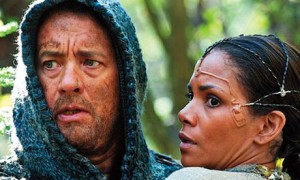 But what's the point of all the different timelines and characters, and more importantly, does the film have any heart? Those needing a nicely tied-up ending are likely to be disappointed as the film doesn't offer up such a neat resolution. Instead, it delivers a message of the search for both freedom and love, and how people seek those out, no matter when and where. I had not read the novel prior to watching the film, so it took me a little while to get familiar with all of the characters and stories, but once I did, I was totally engrossed by the film and its effective storytelling. The only flaw I find in the film is the makeup for the Neo-Seoul characters. Whoever handled that for those scenes apparently thought that all you had to do to turn a white man Asian is to make him look like Spock.
I foresee "Cloud Atlas" creating a diverse audience reaction ranging from confusing and pretentious to brilliant, because it is, after all, simply a very high-budget art film. It doesn't quite reach brilliant levels for me, but is definitely intriguing and worth another watch. Also, stay through the credits for some fun surprises.
"Cloud Atlas," 172 minutes, is Rated R and opens in theaters Friday.