Nonstop Movies: 'Captain Phillips'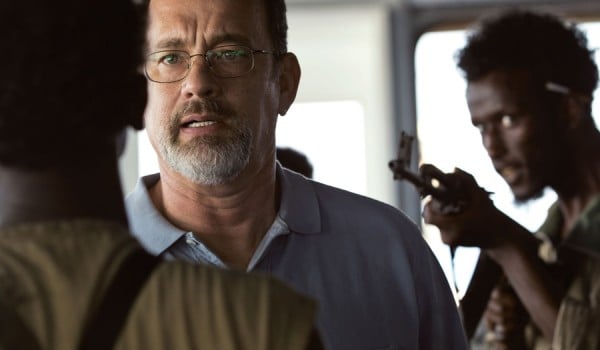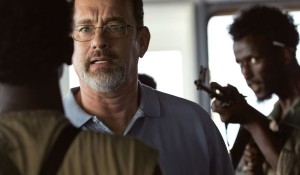 Every once in a while you come across a performance that convinces you there's no other actor who could have played that particular role. Such is the case for Tom Hanks' portrayal of Richard Phillips, the real ship captain who was taken hostage by Somali pirates in 2009. After seeing the film, I tried to think of any other actors who could have depicted this character equally as well and couldn't think of anyone. Clooney? Too cocksure. Pitt? Too glamorous. Depp? Too weird. Washington? Wrong color. Russell? Too Jack Burton. You get the picture. Only Hanks could bring the everyman qualities and also be convincing as a hero.
And if his portrayal of Phillips is even half true, my hat's off to him. The amount of courage and intelligence he was able to muster under such dire and dangerous circumstances truly make him a better man than I. But director Paul Greengrass and Hanks smartly don't make him out to be a saint. He's shown to have flaws. He's practically a tyrant to his crew, barking out orders with little compassion for their need to release stress. He also makes some mistakes in judgement, possibly further endangering himself and his crew. But these flaws only make him more human. There shouldn't be any surprises if Hanks' name is brought up again when Oscar talks begin.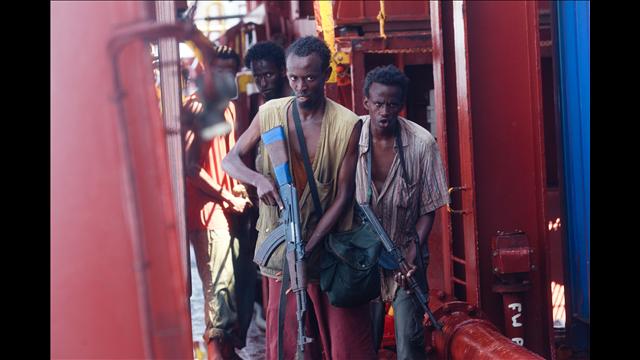 Newcomer Barkhad Abdi also deserves praise for humanizing his character, Muse, the leader of the Somali pirates who overtake Phillips' ship. His role could have been another faceless, soulless villain, but Abdi brings charisma and heart to his performance. While that doesn't condone his actions, at least you understand his motivations. He too deserves recognition for his fantastic acting debut.
Greengrass does a great job utilizing these two fine performances, deftly combining them with slick action scenes to deliver a suspenseful, intense thriller. Between "Captain Phillips" and "Gravity" last week, my heart is still racing, but I take comfort in the fact that I've just seen two of the best films of the year.
"Captain Phillips," 134 minutes, is Rated PG-13 and opens in theaters today.