Nonstop Movies: 'American Hustle'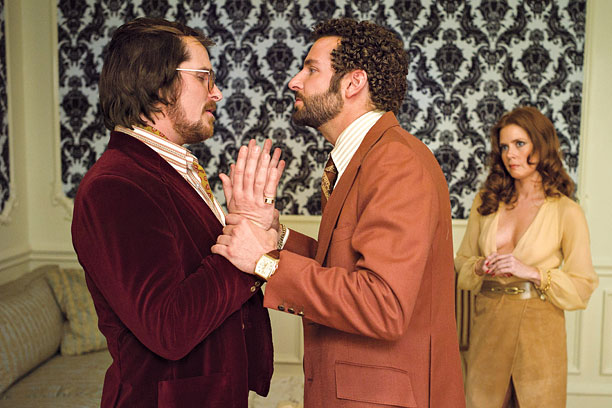 I like director David O. Russell. I really do. I was first impressed with his artistic vision and storytelling in the Gulf War drama "Three Kings," and "The Fighter" was one of my favorite films of 2010. And while I wasn't as enamored with "Silver Linings Playbook" last year as most others were, I still thought it was a solid film, despite its flaws.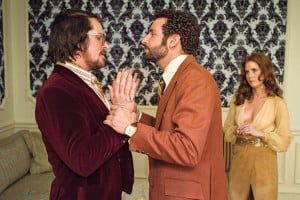 So when I first saw the trailer to Russell's latest film, "American Hustle," I was excited to see him take on a period piece about con artists and corruption in the '70s. "American Hustle" reunites Russell with many of his former cast members, including Christian Bale, Jennifer Lawrence, Amy Adams and Bradley Cooper. I figure whenever an actor returns to work with a director again, it's usually a sign of a good working relationship and trust in his vision.
I did not anticipate, however, that "American Hustle" would turn out to be a "Goodfellas"-lite. But I'm not stating that as a negative. "Goodfellas" is one of my favorite films of all time, and there are definitely worse films to pay homage to. But "American Hustle" is a little too faithful to "Goodfellas" and never really establishes its own identity. From the '70s setting, to the voice-over narration, the music and the camerawork, there are too many obvious similarities. The only thing really setting the films apart is that "American Hustle" is more a caper dramedy than a gritty drama.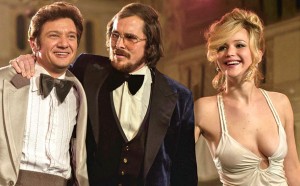 But despite its lack of uniqueness, I did enjoy "American Hustle." The A-list cast delivers outstanding performances with Bale especially shining and reminding audiences of a young Robert De Niro. I've also become a fan of Jennifer Lawrence as she finally delivers a performance with substance. Her commitment to her role as the wild wife of Bale's Irving Rosenfeld is certainly impressive for a young actress.
I also loved the gradual buildup of the plot, which was supposed to be small con game to assist the FBI in taking down local crooks, then turned into a national corruption scandal. My only disappointment with the story was that the payoff didn't nearly match the buildup, which left the film's conclusion slightly lacking.
Still, "American Hustle" is one of my favorite films of the year. I just hope that Russell can establish his own niche in his next film.
"American Hustle," 138 minutes, is Rated R and opens in theaters today.