Nonstop Movies: 'A Very Harold and Kumar 3D Christmas'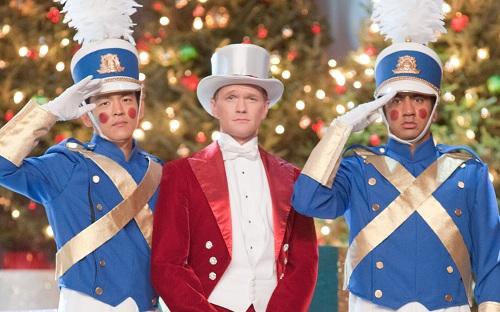 The title pretty much tells the whole story. Yes, the movie will be ridiculous and yes, the movie will be fun.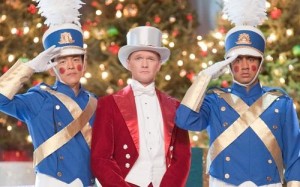 Hollywood has had a long history with stoner buddy movies, like "Cheech and Chong," "Friday," the" Jay and Silent Bob" series, and more recently, "Pineapple Express." Why do these films work? Because there's something hilarious and liberating about watching dudes smoking out, enjoying life and not worrying about consequences. Who doesn't want to live in a world where everything is so amusing?
Harold and Kumar are the latest big-screen duo to hit the ganja, and what sets them apart is that they're actually intelligent people, not your typical spacey potheads. They just happen to love getting high.
In "A Very Harold and Kumar 3D Christmas," the duo have been separated for a few years with Harold (John Cho) marrying Maria and living the suburban life, while Kumar (Kal Penn) still in the same apartment, kicked out of medical school, and still getting high. A strange package reunites them and leads to the destruction of the prized Christmas tree of Harold's father-in-law (Danny Trejo). That sets them off into the city to find a replacement. Along the way, they encounter the Russian mob, a faithful waffle robot, Santa Claus, and of course, Neil Patrick Harris. It wouldn't be a Harold and Kumar movie without him.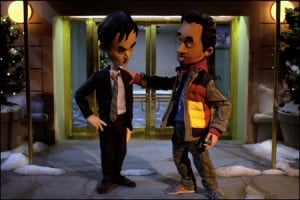 Sometimes it takes a few attempts to get something right, and that's what this third film does. The first was fairly straightforward and mildly entertaining, while the second was just way over the top. This film finds a nice balance between the two and ends up being the best in the series. Sure there are the requisite penis gags and other ridiculous moments (claymation?), but they're kept in check and contribute to the fun.
Cho and Penn have found a comfort level with their roles, yet are still able to expand their characters and not repeat themselves. It's also great to see two Asian-Americans as leads in a film that isn't really about them being Asian-American. Harris once again owns his scenes and continues to bring a little of his "How I Met Your Mother" character as he makes fun of his own homosexuality. The 3D aspect is also well played, as the film acknowledges that the trend has "jumped the shark." Shards of glass, flying eggs and even male body parts (those penises again) arrive in your face, and I even found myself flinching once as an object came flying toward me.

The Harold and Kumar films admittedly aren't for everyone. If you're offended by drugs, babies hopped up on weed, cocaine and ecstasy, or parts of the male anatomy, it's probably best to avoid this film. But if you've enjoyed the previous entries of this series, then "A Very Harold and Kumar 3D Christmas" will start your holidays off on the right foot.
"A Very Harold and Kumar 3D Christmas," 90 minutes, is Rated R and opens in theaters today.