Nonstop looks ahead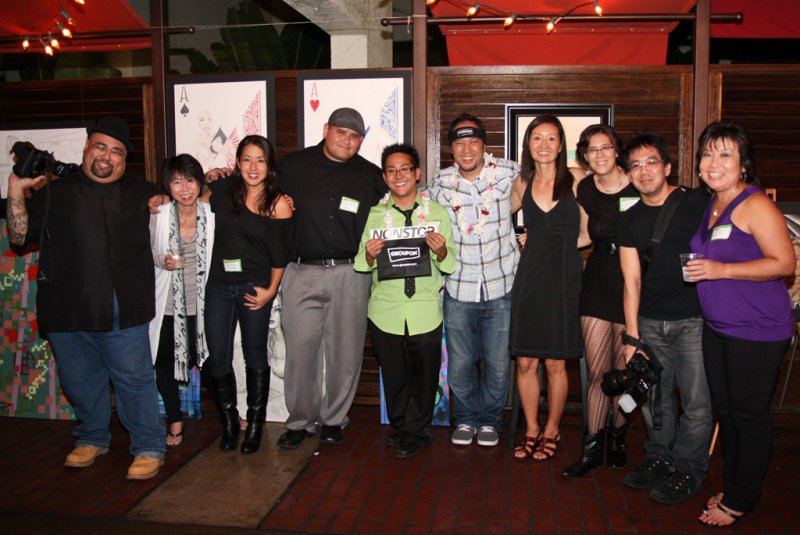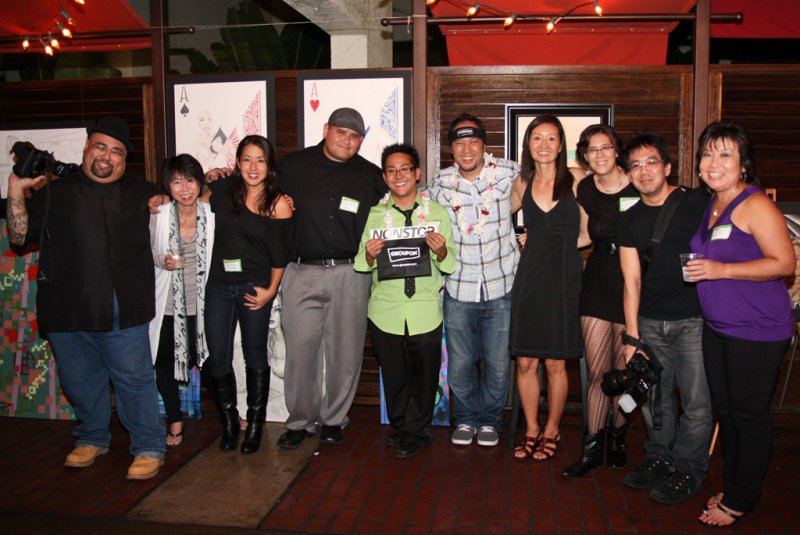 The Nonstop Honolulu crew met yesterday for one of our regular meetings, and one of the main things we discussed was our goals for the upcoming year.
We're three and a half months old now — not quite established, but past the initial startup phase. We've had lots of fun and adventures, but also some challenges. As a small operation without corporate backing, one of our biggest accomplishments is that we've started to build a brand that many people in Honolulu now recognize. We do need to grow our audience, though, and move ahead editorially, technically and financially.
It's hardly a simple goal. Running an independent media site is probably one of the most challenging businesses out there. But here in Honolulu, people definitely want quality online content, and I know they'll reward the sites that do it the best.
So with that in mind, here are some of the things we'll be focusing on in 2011:
Expanding the focus of coverage: We started out with three main areas of coverage — eating, events and nightlife. But we've realized that many of our readers want broader feature coverage, so we'll be adding bloggers and broadening our scope of entertainment and lifestyle coverage. At the same time, we're not going to try to please everyone with a too wide range of feature content. We know our niche — hip, socially active people who like to have fun and stay on top of the happenings around town. And we won't stray too far from that reader base.
Video: We always intended Nonstop to be a multimedia site, and in recent weeks, we've ramped up our video offerings with things like Catherine Toth's Cat Chat, Melissa Chang's Hawaii IRL show and various video clips to accompany our photo galleries. We intend to keep pushing forward in this area, with more multimedia coverage of concerts, parties, foodie gatherings and other big events happening around town. Although photo galleries tend to garner higher page views, since there's a click for every photo that's displayed, we believe video often makes for more compelling coverage, so we need to become more adept and creative in this area. What kinds of video do you want to see on the site? Feedback on this would be helpful.
Making technical improvements: We know many of you have had trouble posting comments via Livefyre. The folks at Livefyre are aware of these issues, and we're committed to working with them to resolve these problems. If you're having issues posting either from your computer or through a mobile device, let Livefyre know so they can troubleshoot.
We also know there have been issues with viewing certain galleries in Internet Explorer. We're still trying to get to the bottom of this, so let us know if you encounter problems.
Developing a terrific mobile app: So many of our Nonstop readers view our content via their phones and mobile devices. And because our target audience is this technically savvy group of people frequently on-the-go, we have to create apps that can best showcase our content on mobile devices. This is on our minds, and hopefully, in 2011, we'll deliver these tools.
Building a large reader community: We love reader comments, and over the next year, we really want to draw in more people to comment on our content. We love lurkers too, but good comments make our content stronger, so we hope to encourage more people to join in our conversations.
Never stop experimenting: I tell all our Nonstop contributors to experiment with new ways to tell stories digitally. Instead of relying on old ways of covering events, we need to step ahead and use all the tools we have — videos, photos, blogs, Twitter and more — to tell more compelling stories. It's all about experimenting — trying things and seeing what works and what doesn't. You guys will tell us when we do things right and when we're off base. This kind of feedback will make the site stronger.
We have countless other goals, incredible ideas generated from the Nonstop team. But they'll be time to share those plans later.
Anyway, thank you so much for reading. It's been an incredible experience to launch a site here in Honolulu that has so much potential to grow. Hopefully, we can deliver what you want in 2011 and beyond.
**********************************
My recent blog posts
Our first 'Outings' submissions
Nonstop introduces 'Outings'
Here's how we work
Development wish list for Nonstop
Nonstop partners with Groupon
How soon is too soon?
Are we using ! too much?
Melissa & Mari — our new food critiquing duo
Nonstop at 1 month: So how are we doing?
The best gift ever
Covering the 'Hawaii Five-O' premiere
We've got two new bloggers
What if people actually work together…
Why 'Nonstop?'
A look behind Nonstop