No Ka Oi IPA: Rogue's private label beer for Hawaii Whole Foods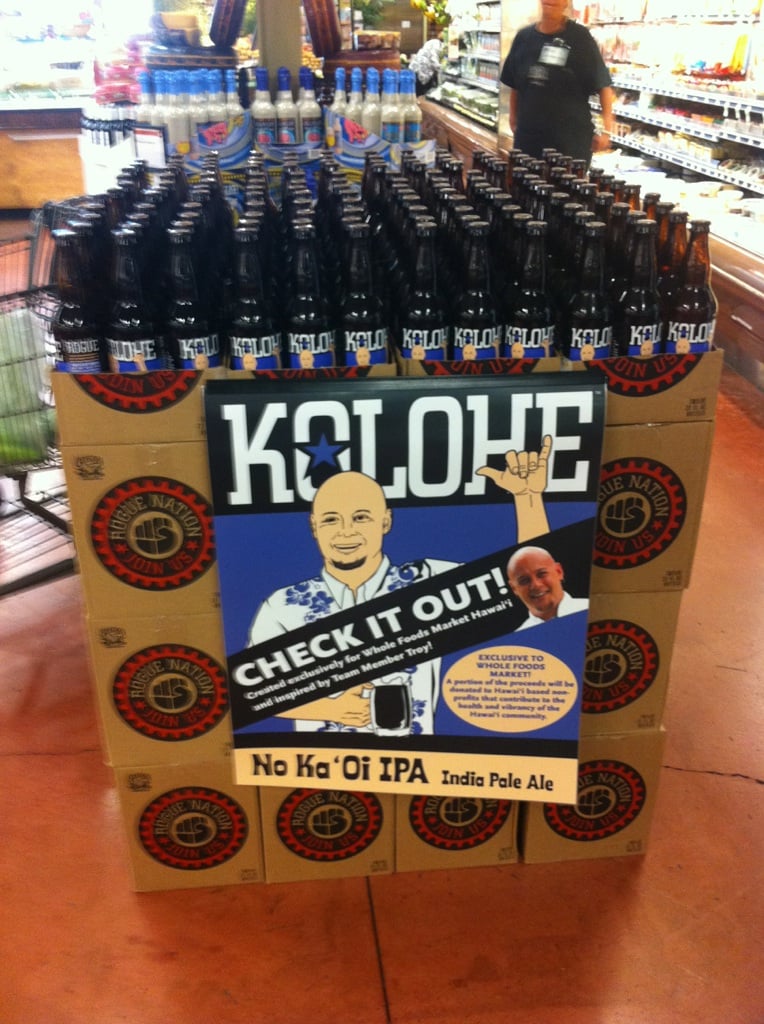 Side Street Inn has one. Morimoto has one. So Troy Terorotua, beer specialist at Whole Foods Kahala, decided he would get one, too: a signature Rogue ale. Hence, the No Ka Oi IPA, with Terorotua emblazoned on the bottle, him throwing a shaka in an aloha shirt (the original design had him in a wife-beater, which Terorotua decided wouldn't be appropriate in the Whole Foods context). It's a Whole Foods private label beer for the Hawaii market; it's even labeled "Kolohe" (or rogue, in Hawaiian) with Rogue's signature star in the "o."
It's hoppy, in the Rogue style, with a bit of citrus, a perfect pairing for BBQs, perfect for Hawaii.
"It's a fun thing," Terorotua says. "It wasn't for glitz and glam. But having my face on it didn't hurt."
$5.99, Whole Foods Kahala, at Kahala Mall, 4211 Waialae Ave., 738-0820