Night Market guide, part 2: Fashion & shopping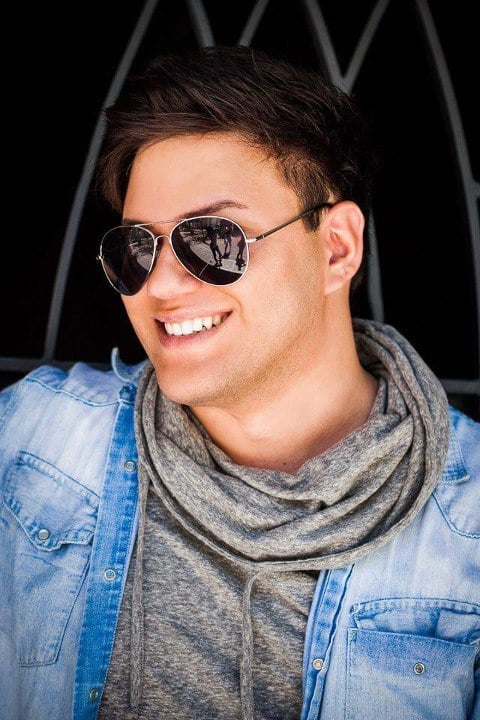 If you're into fashion, this is a can't-miss month of Honolulu Night Market, themed I
If you're into fashion, this is a can't-miss month of Honolulu Night Market, themed I guide to the food and entertainment.
Fashion show styled by Tyson Joines (starts at 8 p.m. on main stage)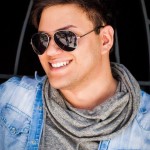 Fashion stylist Tyson Joines, also a Nonstop Honolulu contributor, will be styling and producing this month's fashion show, titled La Dernière Mode (the latest fashion). The show features styles from three Honolulu boutiques: Bamboo Sky, I AM Boutique and Basique Threads. His inspiration? Alexander Wang's Spring/Summer 2013 collection. "The collection was so effortlessly trendy, yet dramatically complicated," Joines said. "His attention to detail, in my opinion, was unmatched that season."
For his interpretation of Wang's collection, Joines will feature a mostly black-and-white color scheme accented by a few pops of neon yellow and cut outs. Twenty models will showcase 45 looks for a show that Joines says is of "fashion week caliber." Earlier this week, we interviewed Joines to tell us about the show.
The shopping:
Bamboo Sky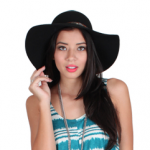 Contact: 8401 Kamakee St., 808-591-8003, bamboosky.com
About: Known for offering an amazing collection of special styles from celebrity-endorsed designs to small, up-and-coming boutique brands.
B.E.A.D.S. HI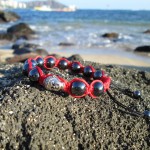 Contact: 808-585-1108, B.E.A.D.S. HI on Facebook
About: Custom bracelets handmade in Honolulu.
Birdie Girls Creations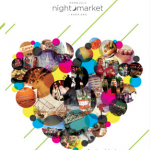 Contact: TBD
About: Roberta "Robyn" Gray-Newman offers her knit hats, berets, rasta caps and more.
Dahn Yoga & Health Centers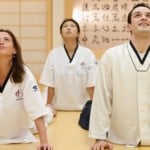 Contact: 401 Kamakee St., 808-596-9642, dahnyoga.com
About: Dahn Yoga is a holistic health center offering group and individual classes in Dahn Yoga, tai chi, meditation, and more. For Night Market, they'll bring an aura machine that reads auras through natural heat from palms and fingers. They'll also be selling chakra bracelets, calligraphy t-shirts, wooden pillows, books on healing and more
Florencia Arias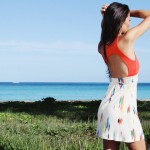 Contact: florenciaarias.com, Florencia Arias Hawaii on Facebook
About: Designer Florencia Arias-Nordstrom creates comfortable, yet sexy, clothes inspired by Latin culture and metropolitan cities. She designs simple, modern clothes made of soft knits.
Foto Fix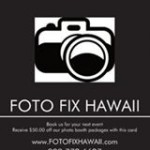 Contact: 808-772-6627, FOTO FIX Hawaii on Facebook
About: Take some fun snaps with friends and family at this photo booth.
Freshionable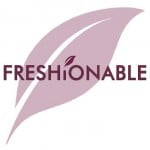 Contact: freshionable.com, Freshionable on Facebook
About: Ditch the boring work clothes everyone else owns and find unique designs that fit your personality and brand. Freshionable offers curated collections from independent designers appropriate for work and play.
Get Salty Hawaii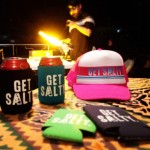 Contact: getsaltyhawaii.com, Get Salty on Facebook
About: Get Salty Apparel celebrates island life with hats, car decals, koozies and more.
House of Aria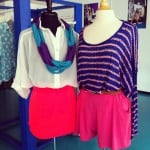 Contact: 1140 Bethel St., 808-531-2742, House-of Aria-Boutique on Facebook
About: A Chinatown boutique specializing in chic urban clothes and accessories. House of Aria carries brands from Los Angeles and New York, as well as from local designers.
Illest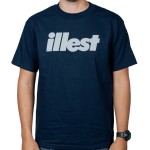 Contact: TBD
About: Tees, crewnecks, caps and accessories.
Indigo Elixirs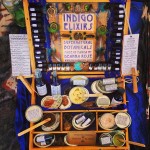 Contact: 617-775-4548 indigoelixirs.com
About: Indigo Elixirs will sell its signature botanicals including scrubs, salves and tinctures made with infused herbal oils, raw organic plant butters, cold pressed oils, pure essential oils, aqueous herbal infusions and locally harvested beeswax which is processed in-house.
Jana Lam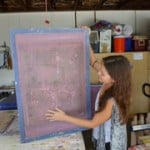 Contact: janalam.com, Jana Lam on Facebook
About: Textile designer Jana Lam will offer her exquisite clutches and totes, printed by hand by Jana and sewn by either her or her mom.
Padma & Pickles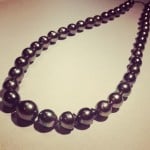 Contact: 808-277-4000, padmaandpickles.com, Padma & Pickles on Facebook
About:Founded in 2011, Padma & Pickles has developed into a women's jewelry brand cherished for its beautiful gemstones, high-quality materials and unique designs. As Padma & Pickles continues to grow, we never lose sight of our mission – medically treating, fostering and re-homing abandoned domestic animals. Twenty percent of all proceeds are donated to our sister company, Love Heals Animal Society, which is progressively developing into a full service animal shelter on Oahu, Hawaii.
Pualani Swimwear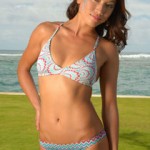 Contact: pualanihawaii.com
About: Swimwear, coverups, skirts, dresses and everything else that will have you stylin' at the beach.
Tiff & Shauna's pre-loved stuff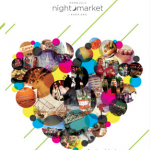 Contact: tiffheartfashion.com
About: Bamboo Sky's Tiffany Breeden and Shauna Chan offer pre-loved clothes and accessories.
Xoelle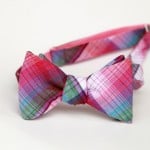 Contact: xoelle.com, xoelle on Facebook
About: Handmade, eco-friendly bow ties and journals.
3RDi Galleries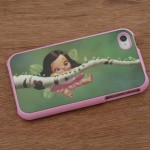 Contact: 1440 Kapiolani Blvd., 3RDiGalleries.com, 3RDi Galleries on Facebook
About: Providing optical stimulation in the form of prints and premium art cases for iPhone, iPad, iPod, Galaxy and more