Night Market: Fun, fashion & shopping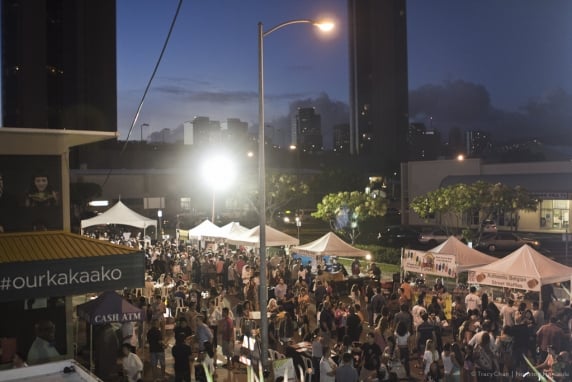 This Saturday, Honolulu Night Market goes "Xtreme," with the Red Bull X-Fighters Motocross team pulling off daring stunts right on Auahi Street. There's also a fashion show styled by Barrio Vintage's Bradley Rhea, and of course, lots of great shopping at the Pinch of Salt warehouse.
But to catch the Red Bull team's high-flying acts, you have to come early. Show starts at 6 p.m.; after, the crew will sign autographs.
What: Honolulu Night + Market
When: Saturday, June 15 from 6 to 11 p.m.
Where: Auahi St. between Keawe Street and Lana Lane
Admission: FREE
Parking: On-site and street parking, including Eat the Street lot one block away at 555 South St.
Here's a rundown of the retail, fashion and entertainment. And here's our guide to the food.
The entertainment & fashion:
Main Stage:
6 p.m. — Singer/guitar artist Alex Purring (See YouTube clip)
6:45 p.m. — Singer/ukulele artist Zack Shimizu (See YouTube clip)
8 p.m. — Summer retro fashion Show styled by Bradley Rhea, owner of Chinatown's Barrio Vintage boutique
8:30 p.m. — Beat Makers
9:15 p.m. — Rock band Any Given Chance (See YouTube clip)
10 p.m. — Alt-rock band Busekrus (See YouTube clip)
Auahi Street:
6-6:45 p.m. — Red Bull's X-Fighters Jams Freestyle Motorcross team, with Keith Sayers, Wes Agee and three-time X-Games Gold Medalist Ronnie Renner) will be performing live jumps on Auahi Street between Coral and Cooke streets)
6:45-7:30 p.m. — Autograph/Meet and Greet with Red Bull's motocross team
Street Performers: Magician Yasu Ishida, Hula hooper Kate McClain, circus performer Professor Pandemonium; stilts walker Isaac Ligsay and aerial artists from Samadhi Hawaii.
The shopping:
Ava Sky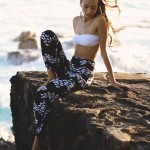 Contact: 808-524-1472; Ava Sky on Facebook
About: Sold at Fighting Eels boutiques, this resort fashion line incorporates colors and prints inspired by the islands into hip styles for women.
Barrio Vintage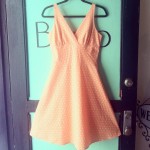 Contact: 1160 Nuuanu Ave., 808-674-7156; barriovintage.com; Barrio Vintage on Facebook
About: Barrio Vintage is a vintage and retro boutique located in Chinatown, selling men's and women's clothes and accessories from independent artists and designers.
Cottage by the Sea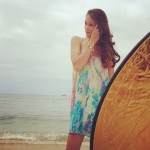 Contact: Ward Warehouse; 808-591-9811; Cottage by the Sea on Facebook; cottagehawaii.com
About: With a boutique at Ward Warehouse, Cottage by the Sea features exclusive jewelry from celebrity designers, fashion-forward clothing designers and one-of-a-kind vintage furniture.
Ginger13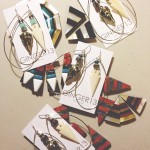 Contact: Ginger13 on Facebook; ginger13.com
About: Custom, locally made and hand-crafted jewelry by designer Cindy Yokoyama.
HonHi Handmade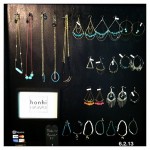 Contact: TBD
About: Locally made, handmade jewelry
Imi Jewelry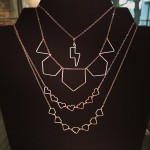 Contact: imijewelry.com; Imi Jewelry on Facebook
About: Pieces by Hawaii designer Lauren Yamashita, inspired by the juxtaposition of Honolulu's nature and industrial design. Her inspiration translates into a mix of modern, dainty and geometric designs.
Kathys BowTies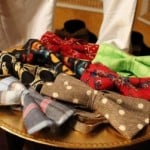 Contact: rawartists.org/kathysbowties
About: Homemade bowties
Mojo Barbershop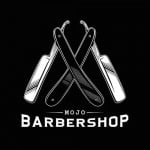 Contact: 1157 Bethel St.; 808-888-2068; Mojo Barbershop (& Social Club) on Facebook; mojobarbershop.com
About: Chinatown's Mojo Barbershop has teamed up with IN4MATION to offer a special Father's Day gift package, which will be sold at Night Market. The $60 gift package, which will be wrapped, includes a Roaring 20's-inspired shirt, a customized stainless steel flask, a tin of Grants Royal Hawaiian pomade, a customized comb and Antler & Co's Campfire cologne.
No Rep Board Shorts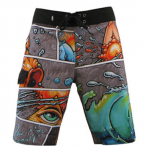 Contact: norepboardshorts.com; NoRep Boardshorts on Facebook
About: An apparel brand inspired by surf, art and activism, featuring technical boardshorts with a fresh design and great price. NoRep Boardshorts collaborates with artists all over the world, including the legendary John Van Hamersveld, punk rock icon Opie Ortiz and Drew Brophy.
Oahugrown Clothing Co.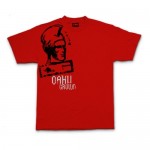 Contact: oahugrownclothing.com
About: Graphical Hawaiian t-shirts, jackets and hats for adults and kids.
Peace of Paradise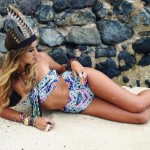 Contact: Peace-Of Paradise on Facebook; peaceofparadise.etsy.com
About: Locally designed bikini tops and bottoms.
Rebecca Beach Kahala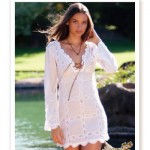 Contact: Located inside The Kahala Hotel & Resort; 808-739-8862, rebeccabeach.com
About: A beach boutique located at The Kahala Hotel & Resort that showcases the latest beach attire from around the world, including dresses, swimwear, cover-ups, pareos, jewelry, handbags, beach totes, accessories, eyewear and children's clothing.
Stir Crazy Hawaii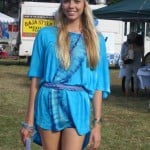 Contact: Stir Crazy Hawaii on Facebook; stircrazyhawaii.artfire.com
About: Hand-dyed silk scarves, hair accessories and organic cotton t-shirts.
S.tory Standards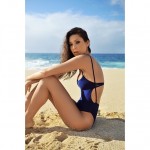 Contact: S.tory Standards on Facebook; storystandards.com
About: Locally made handmade swimwear. Each piece is handmade and made to order.
Super Citizen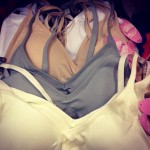 Contact: Kahala Mall; 808-599-4333; supercitizenstore.com; Super Citizen on Facebook
About: Located at Kahala Mall, this eco-friendly clothing and lifestyle store offers alternative choices to everyday purchases.
VH07V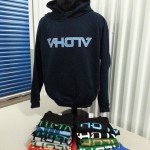 Contact: VHO7V.com; VHO7V on Facebook
About: A new Hawaii lifestyle clothing selling urban, snowboard/surf/skate/sport clothes.







Zane Style House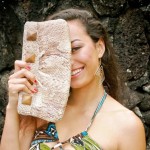 Contact: zanestylehouse.com; Zane Style House on Facebook
About:A mobile boutique selling women's fashions and accessories.
3RDi Galleries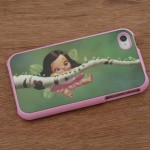 Contact: 1440 Kapiolani Blvd., 3RDiGalleries.com, 3RDi Galleries on Facebook
About: Providing optical stimulation in the form of prints and premium art cases for iPhone, iPad, iPod, Galaxy and more