Night Market fashion show preview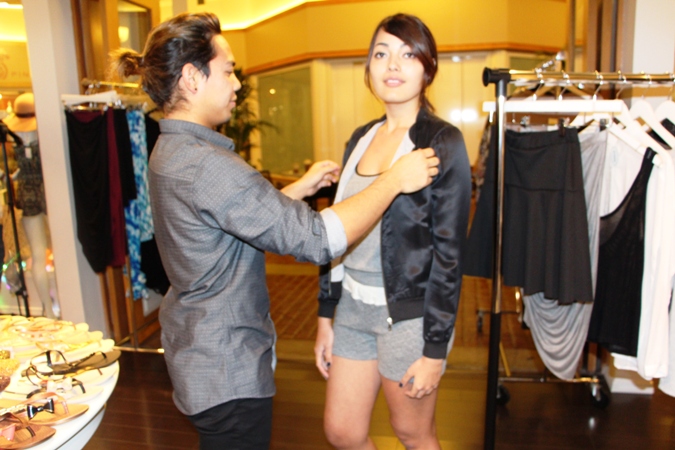 Honolulu Night Market tapped aspiring wardrobe stylist and University of Hawaii senior Rance China to style and produce this month's runway show, themed Refresh. He'll be featuring athletic wear — you know, yoga stretch pants, sports bras, yadda yadda, but he decided to push the boundaries and also incorporate style inspirations from Alexander Wang, Rick Owens, Dsquared2, Public School and rag & bone.
In looking at his lineup, he's definitely all about a monochromatic color palette and incorporating not-so-random tight pops of color in the looks. He hopes to capture the visual comfort and ease of sportswear, but upon closer inspection, reveal depths of craftsmanship, design and innovation within each ensemble. Expect to see a $300 dress paired with some fresh kicks. Just sayin'.
The shops featured in the January 2015 Honolulu Night Market runway show include:
The Cut Collective (Ten Tomorrow, Allison Izu, Rumi Murakami)
Vizume
Dolce
About the Goods
Runners Route
Basique Threads
We are Iconic
China is really on to something. Pairing short winter coats, light jackets and sweaters with bright spring pieces is so on trend right now. This Saturday, save your spot at the runway by 8 p.m., and perhaps you'll see how he combines yoga stretch pants with clever outerwear in an effort to bridge the winter and spring seasons.