Night Market Fashion Show – La Dernière Mode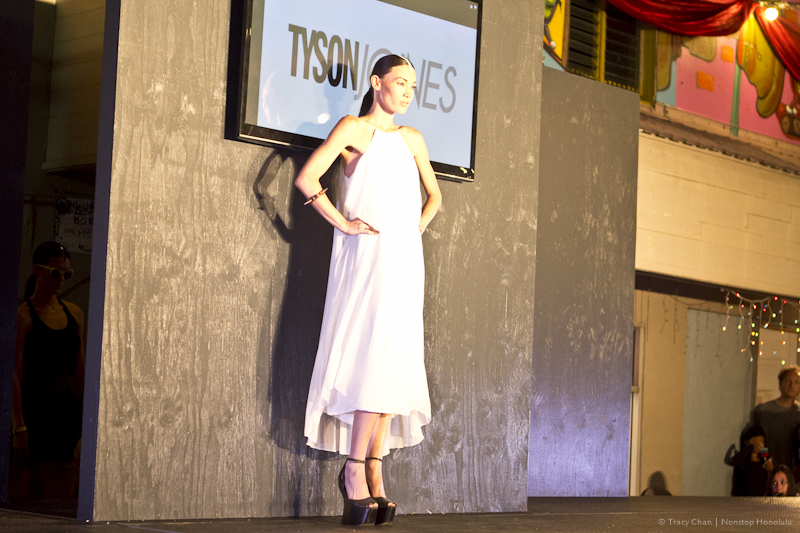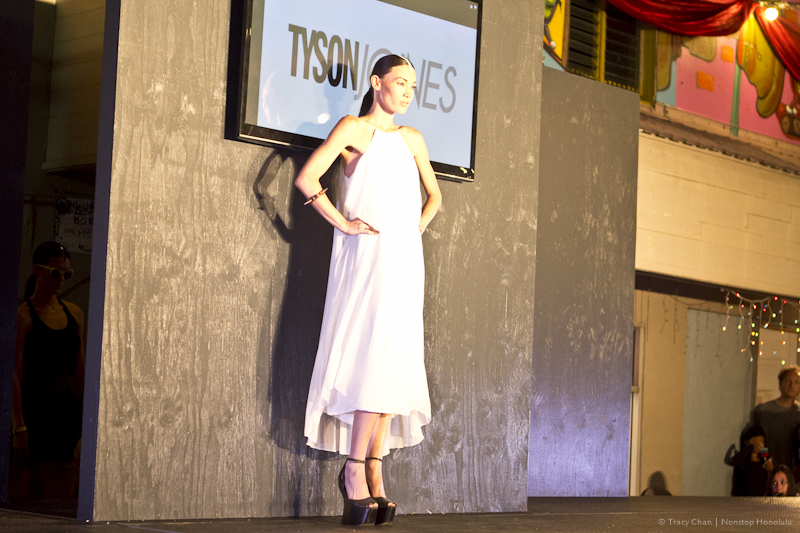 Saturday's Honolulu Night Market featured the much-anticipated fashion show titled, La Dernière Mode (the latest fashion), produced and styled by Nonstop contributor Tyson Joines. Onlookers were treated to a menagerie of designers and boutiques, and overall, the runway show took Hawaii fashion to the next level.
The show featured styles from local boutiques Basique Threads, Bamboo Sky and I AM, along with looks from such big guns of fashion as Alexander Wang, Helmut Lang and Marc by Marc Jacobs. Joines says he was inspired by Alexnder Wang's runway Spring/Summer 2013 fashion show, featuring the iconic futuristic ponytail with duct tape strip accents. There was a definite sporty, minimalist, futuristic aesthetic to the tone and styling of the show. The featured designs complemented the combined look. I couldn't help but notice an early South by Andy South influence to some of the ensembles.
Joines had a definite vision for the show, choosing 19 of Hawaii's top and tallest models (5′ 9″ and above), along with edgy, futuristic, yet somewhat ethereal, music to show 38 looks. The hair and make-up teams were superb and deserve mention: Kecia Littman of Haus of Beaute (lead make-up artist), and Lorena "Met Met" Takushi, also Ashlee Valeros (lead hair-stylist) along with the fantastic Richie Miao and Etch Salon. The teams included; Tiffany Pestana-Breaux, Aubrey Butler, Kim Duong, Nathalie Kim, Risa Hoshino, David Ramirez, Isha Skeete, Angel Diehl, Liz Houser and Ashley Kimura.
Gov. Abercrombie and his wife, Dr. Nanci Caraway, strong supporters of Hawaii fashion and retail, were front and center at the well-attended show.
Night Market fashion show
Photos by Tracy Chan
La Dernière Mode
Video by Melissa Chang