Night Market fashion show: Issa de' mar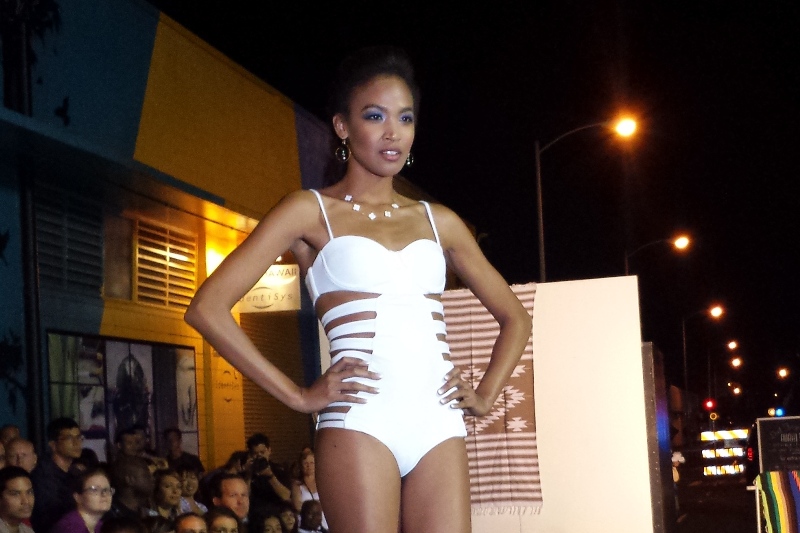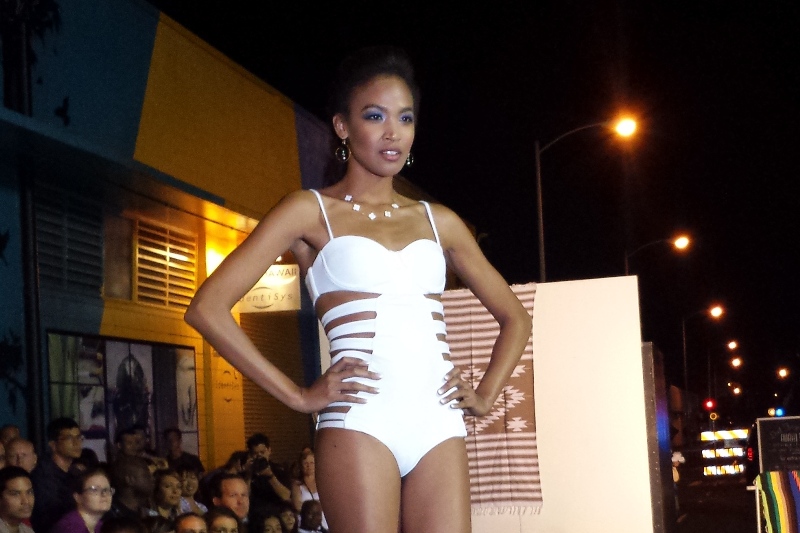 Honolulu Night Market was aptly themed Recharge with its new location on Cooke Street Saturday, and offered a fresh element to the fashion show layout, sans the runway and stage.
Featured swimwear brand Issa de' mar, complemented by ready-to-wear clothing brand, Escape, showcased their Spring/Summer 2014 collections. I don't know if it's because Coachella fever is still in the air, but I loved the boho festival-meets-the-beach feel of the show, with tribal pants, cut-off sweaters and fun neon pieces, topped off with loose braids and sun-kissed make-up by Team Motives Hawaii.
But this show was as much about the jewelry as it was about the clothes. Stylist Jade Rabut really nailed it with her choice of accessories. Looking at the ensembles up close, I got to appreciate the gold and rose pieces, neon-colored shark tooth necklaces and body chains from ByChari that combined acid beach punk with boho chic. I'm still all about geometric patterns this season, and Nicole Kay Designs showcased sterling silver and hand-picked stones creating interesting shapes and modern designs. One of the stand-out pieces was Melinda Butler's white four-leaf clover necklace; she's known for her ultra feminine and elegant designs.
Photos by Eric Baranda