Night Lights Weekend Wrapup Sept 9-11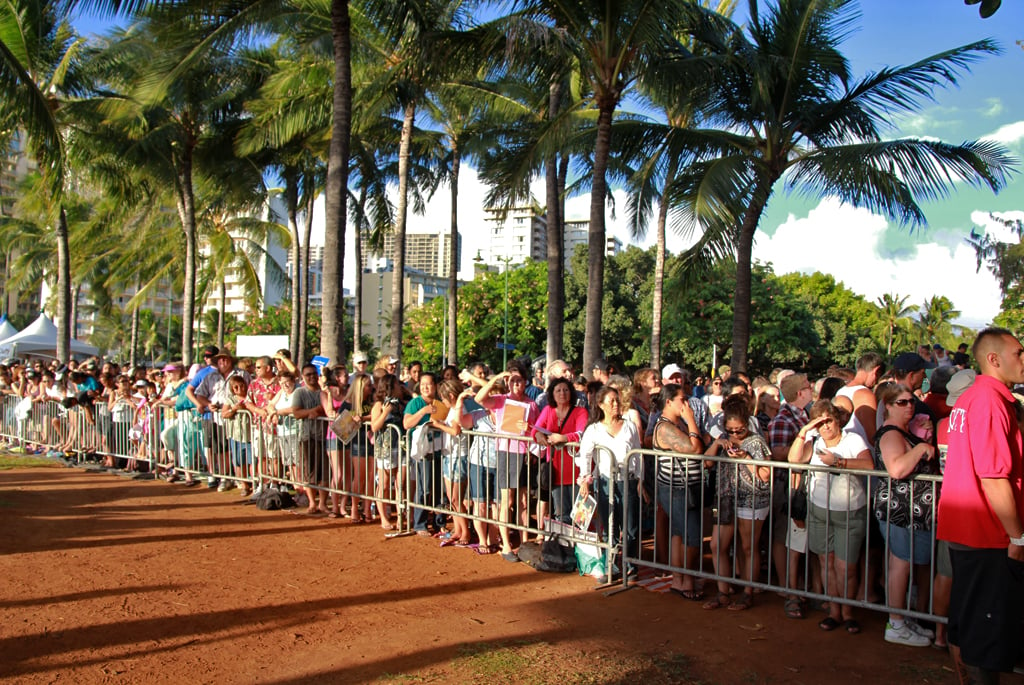 This weekend was, aside from the "Hawaii Five-0" premiere, all about the music… hip-hop, electropop, techno, dubstep and classical. I had a friend ask me once how important music was to my life, and after realizing he was serious, my answer was "infinitely so." I can't conceive of not having music around me every day. I know I'm not alone in this, but honestly, I can't work, write or really concentrate unless there's music somewhere. It's amazing how music makes us smile or cry or shiver with the placement of a sequence of sounds.
So many of the events I cover for nightlife are primarily about the music, and no matter what genre, I always appreciate when an artist has a passion and a talent for the craft and the sounds they've chosen to express themselves with.
Maybe that's why I'm so impressed every time the local hip-hop trio Monarx take the stage, and so happy for them that they had the chance to open up for Darryl "DMC" McDaniels at Dissizit's anniversary at SoHo on Friday.
No denying it, they're good at what they do. The lyrical flow, the talent that each member possesses has gotten them noticed all over the island and beyond, and after opening for DMC? There's nowhere to go but up, baby.
So many people seemed astonished that the last member of the legendary DMC trio was performing at SoHo, but maybe that was just a result of niche marketing. "If I had known sooner, I'd be there!" went a lot of the responses I got, especially from people who aren't already hip-hop scene regulars. It was less crowded than I thought it would be, but that didn't stop the performers from putting on a good show. DMC himself didn't come on until almost 1 a.m., but when he did, the man was intense. Take a look at the pics:
The same night, I spent part of my time at The Venue for my friend Adam (you might know him as a bouncer at Bar 35, Manifest and The Venue) and his boys' special one-off party, Audiobahn. As ideas go, it's been a while since someone threw an all old-school (think '90s era ATB and Darude's "Sandstorm") techno and trance night, but it went over pretty well, and brought out a good crowd. DJ Shift ended with some dubstep, and I've never seen a local Azn crowd get so excited. I mostly blame Skrillex and this year's Love Fest for the sudden popularity of dubstep in mainstream clubs… but seriously, if you haven't checked out Skrillex's new album, "More Monsters and Sprites," DO IT. Your mind will be blown.
Take a look at the pics:
Saturday, I was up early for the "Hawaii Five-0" Season 2 premiere at Queen's Beach in Waikiki. Last year's event was huge, and this one just as big, with tens of thousands of people showing up to watch and hopefully catch a glimpse of the stars.
This is my second time covering a "Hawaii Five-0" premiere with the Nonstop crew, and both times, it's been an amazing experience. Rubbing shoulders with the international press like "Entertainment Tonight" and all the local folks is fun (even if you do catch a glimpse of yourself running around with a camera on national television), and such a high-profile event always generates a lot of feedback.
That's not even counting the experience of getting up close and (sort of) personal with the actors themselves. Nevermind Scott Caan and Alex O'Laughlin, I've been a Mark Dacascos fan for, oh, 13 years or so. Even if he plays a ruthless villain on the show, I definitely still am, and I appreciated the chance to be there with him in person.
This year, the Nonstop team consisted of Dallas Nagata White, Ed White, Ed Morita and John Garcia. We started doing live-streamed photo coverage a half-hour or so into the event and ended up with some pretty awesome galleries and video.
Here's one of the crowd waiting for the cast to pull up: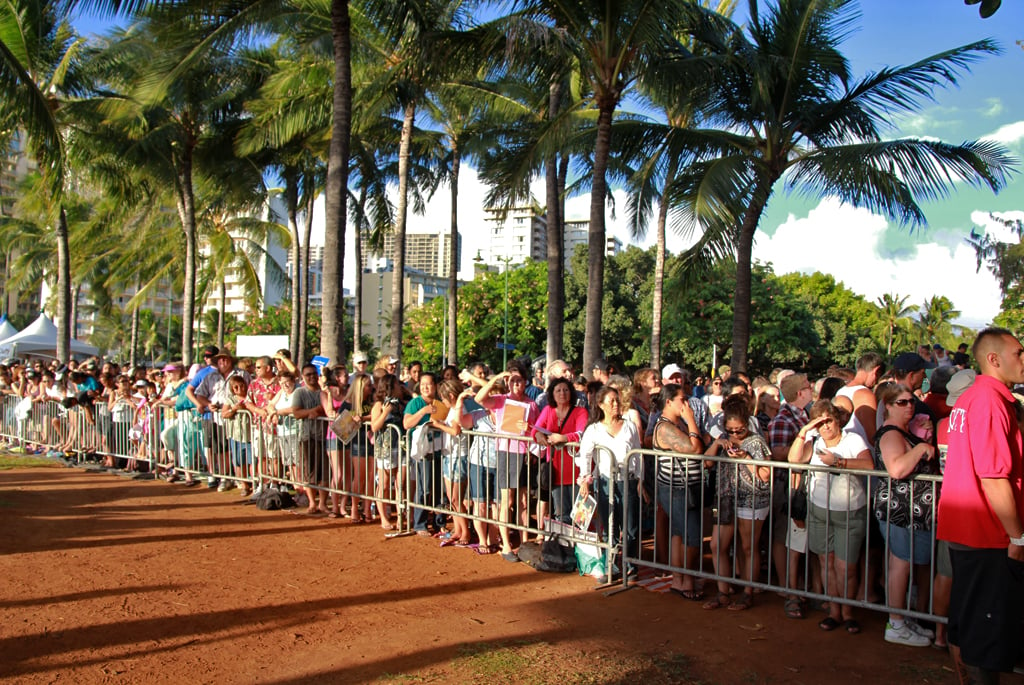 Oh look, red carpet status!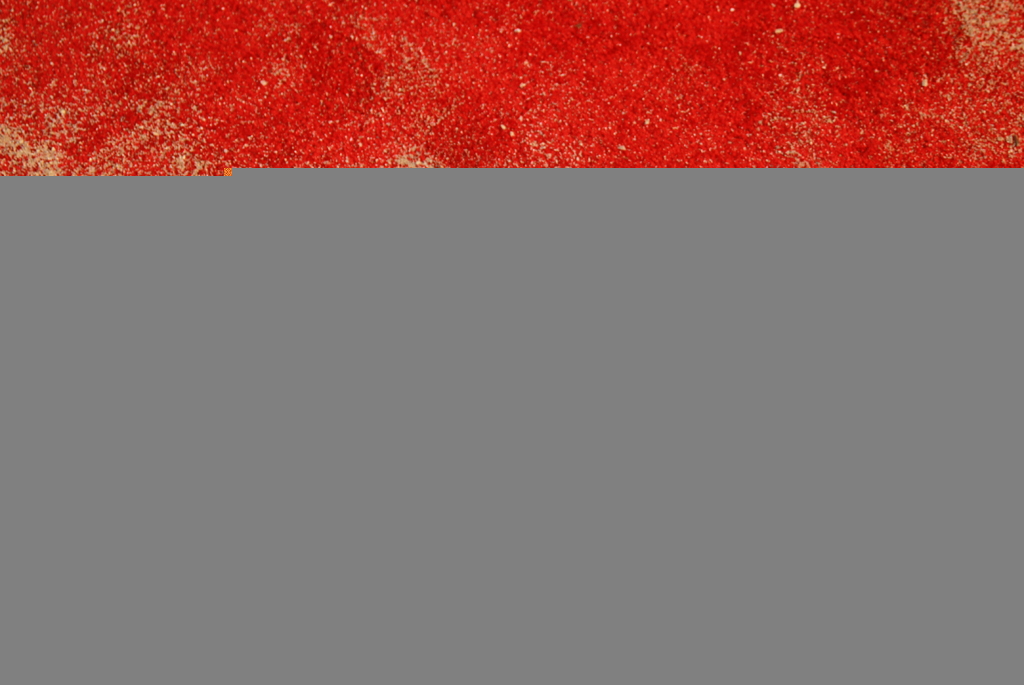 And one of my favorites: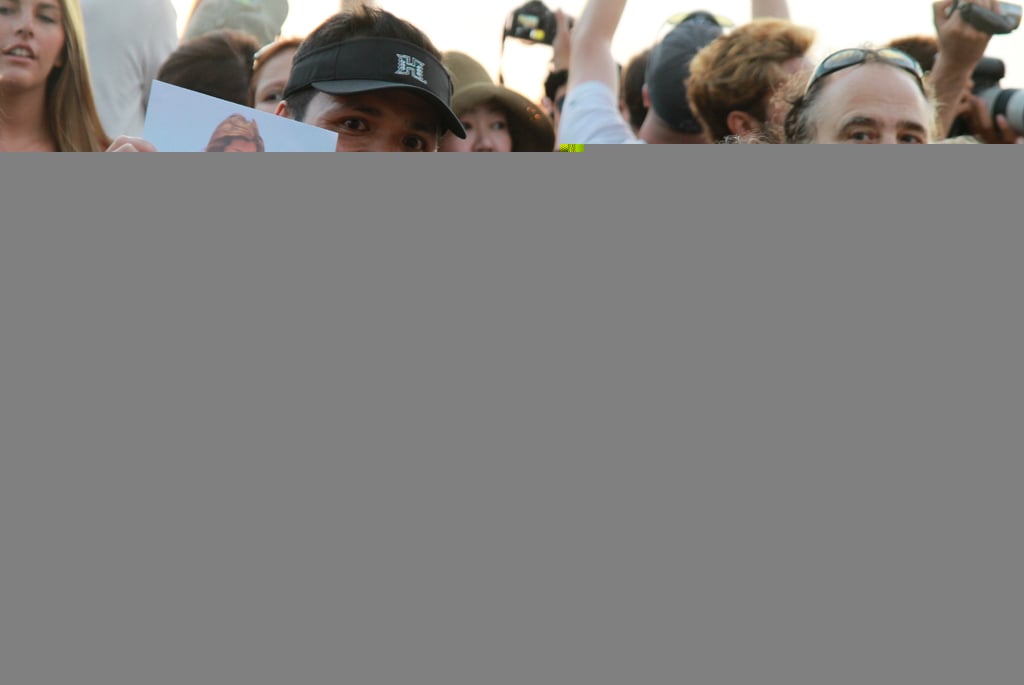 Check out all our coverage:
After hanging for a brief time at the cast & crew after-party, I headed over to Chinatown for the other seriously buzzed-about event of the night, the sold-out Little Dragon concert at NextDoor.
By 11 p.m., the club was packed. It was a pretty hipster-y crowd (meaning I knew about one in five people there) that came out to see the Swedish electropop/chillwave band, but by their second song or so, everyone was screaming like a bunch of little girls. Dynamic frontwoman Yukimi Nagano really stole the show, with her crazy fringed pants and cute/eccentric wavy dance moves. Here are some pics, and a video of them performing "Please Turn."
When Little Dragon's set was over, I bounced over to Lotus to say hello to the kids at Slow & Low, the monthly dubstep night. My friend, DJ Toki, was spinning:
And the live emcees were throwing it down:
Sunday, I was, surprisingly, not dead. Instead, I went to see a special 9/11 tribute performance of Mozart's Requiem at St. Andrew's Cathedral with a group of friends. No pictures, but the music was gorgeous, and powerful as ever. The performance by the The Honolulu Symphony Chorus, Kona Music Society, Hawaii Symphony Orchestra and Oahu Choral Society was part of the National Requiem of Remembrance, an annual tribute to the victims by choruses across the nation.
So what's coming up next week? Tap That Thursdays celebrate their first anniversary at SoHo, Friday, there's a Perpetual Reflections group art show by some of the coolest young local artists at GoHA (Gallery of HI Artists) in the Waikiki Landmark Building, plus the Zine Fest with Knumbskulls at Anna's.
See you around!