Night Lights Weekend Wrapup Sept. 22-25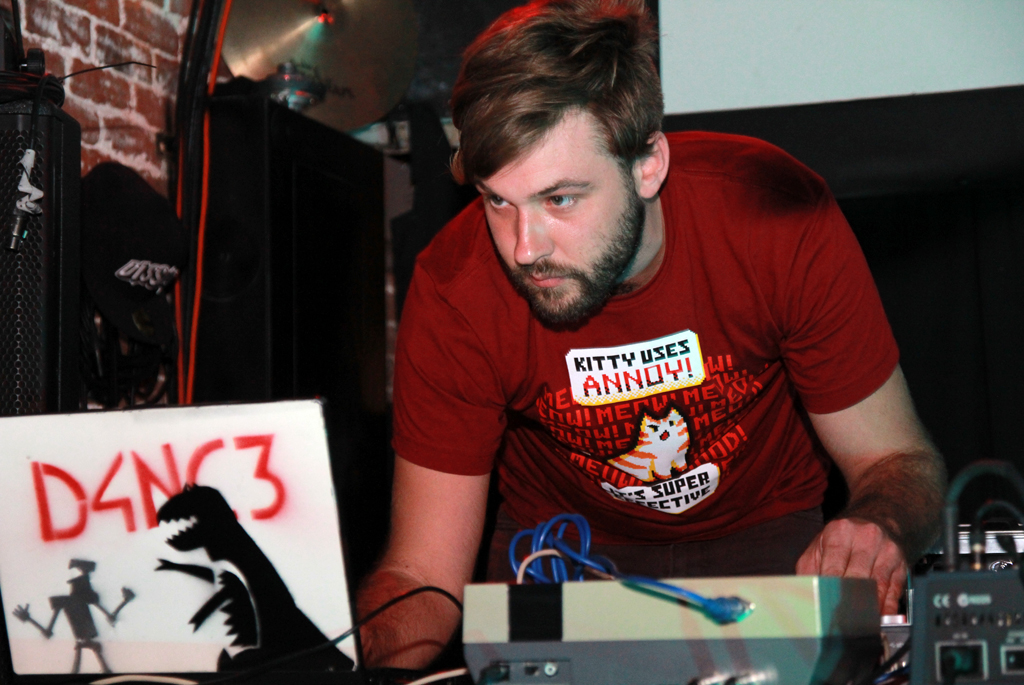 Officially, everything got started on Thursday this week. Although I hadn't entirely intended to, I found myself in Chinatown and, from Mercury, headed over to check out Broadcast, the weekly live indie rock show at NextDoor. Thursday's edition was a special one sponsored by Jet Setter Productions, with 8-bit musician Leeni from Seattle. If you've never heard of it, 8-bit music incorporates music synthesized by computers and video game consoles, for a very nerdy sort of electronica that is, despite all the retro-technical stuff, incredibly catchy. Probably the best-known 8-bit DJ on the island is Circuit Creature, aka Patrick and his Nintendo, who opened for Leeni: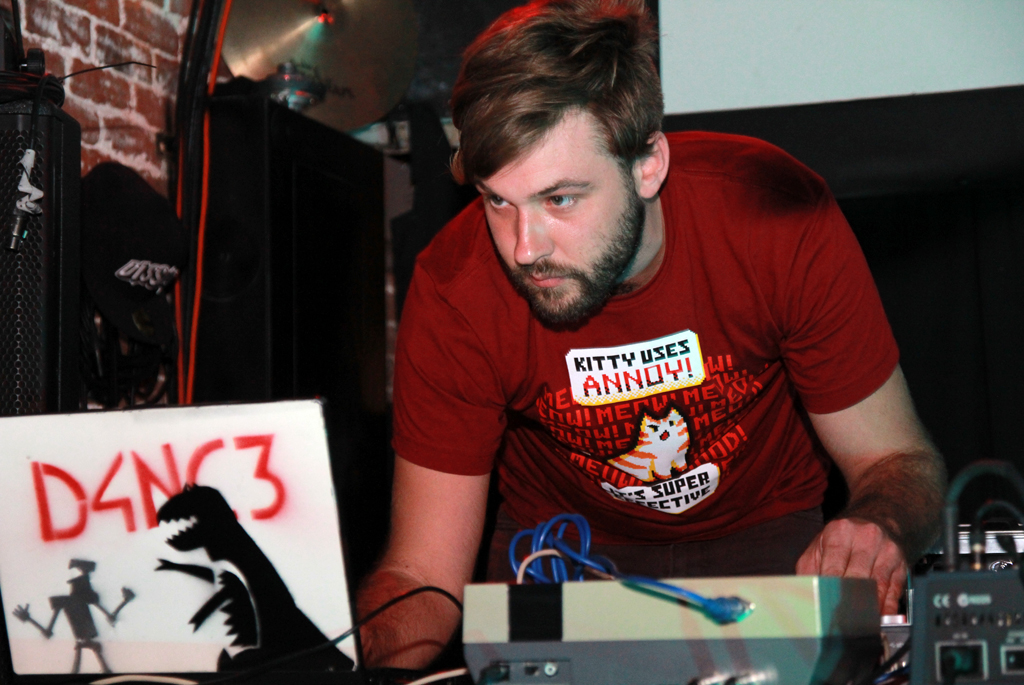 And here's Leeni herself. I was so pleasantly surprised by her voice (damn, that girl can sing) and by the sheer catchiness of her tunes, that I bought an album. The hardware she's using includes a Nintendo DS, a Gameboy and a KORG keyboard, and she incorporates it all for a very pleasant, danceable sound.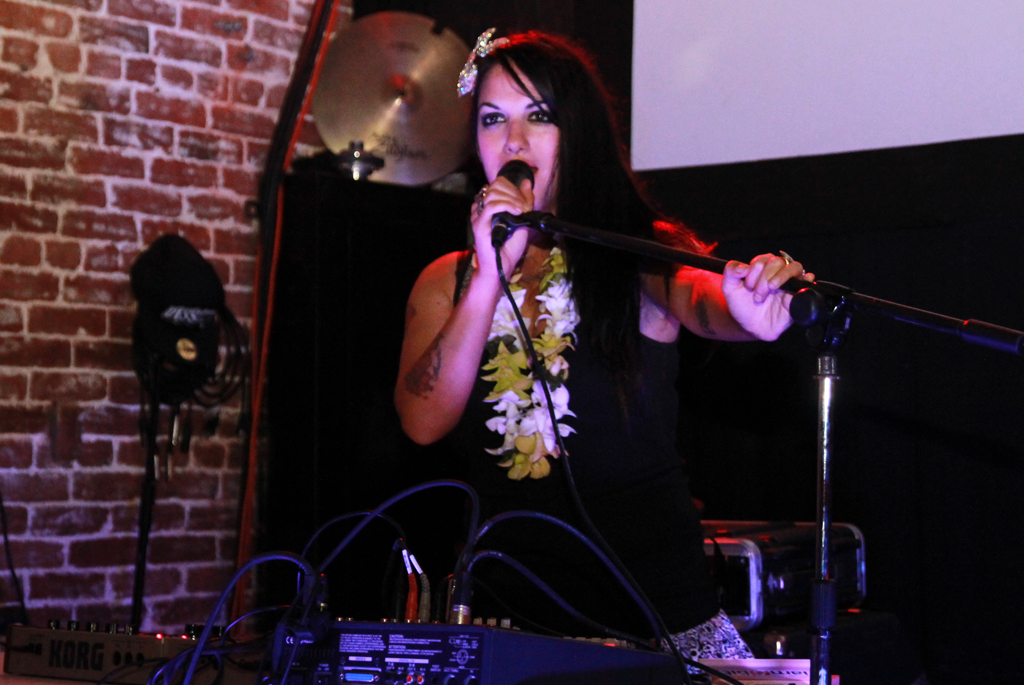 After her set, I headed over to SoHo to check out hard house DJ Headhunterz, I'm not a huge fan of hard house, but the energy was pretty incredible, and Headhunterz was doing all sorts of crazy things with the decks, pumping up the audience.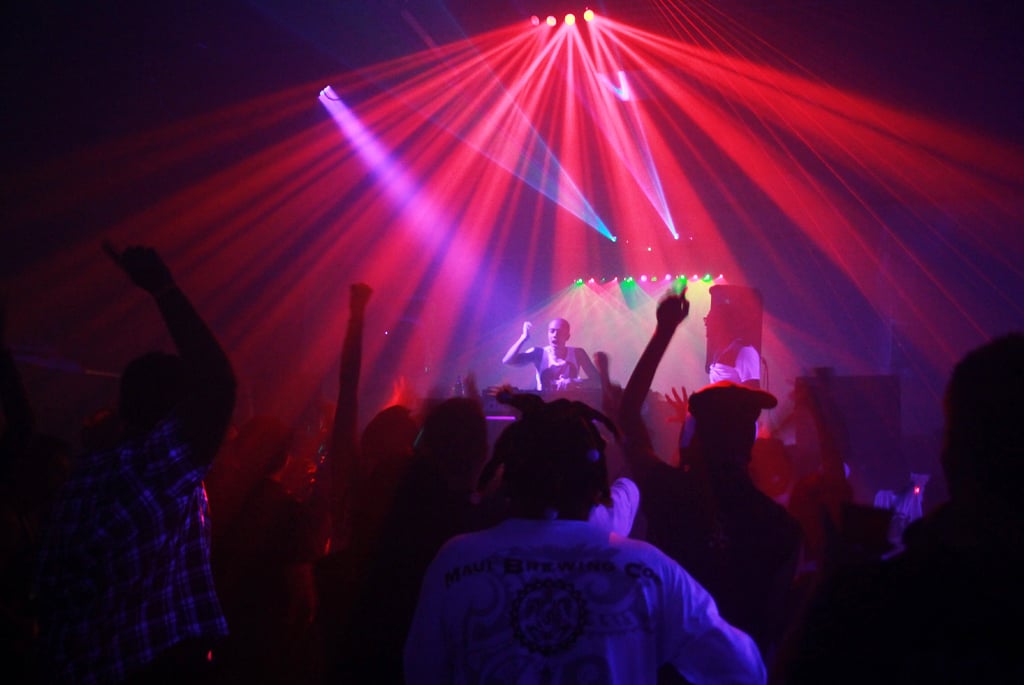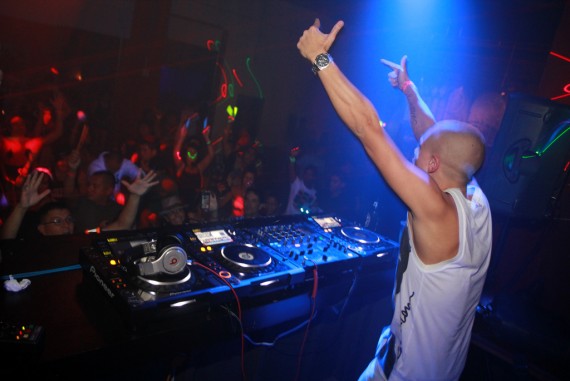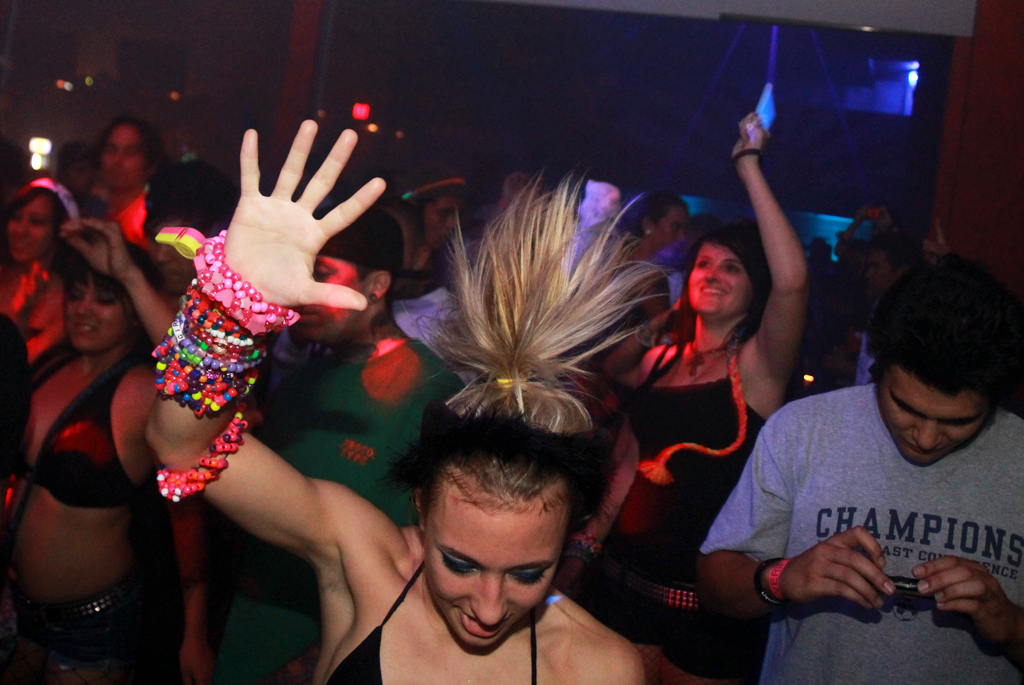 Friday was kind of a slow night, so I decided to check out Improvaganza!, the annual improv comedy show at The ARTS at Marks Garage and The Venue. Outside, I ran into my friend Brian Tseng taking photos for Pulse and we squeezed into Marks Garage just in time to catch a really good show featuring visiting comedy troupes Morally Improv-erished (Juneau, AK), Dirty Laundry (Seattle) and Puppet This (Seattle). This gallery's a little different; for the full story, read through to the end.
Improvaganza! 2011
Picture 1 of 25
Morally Improv-erished, from Alaska, specializes in working with local playwrights, taking the first page of an unpublished play and incorporating it into a full-on show. Not going to give too much away, but the crazy plot of their act, which takes place in the 23rd century, included elements of romance, mystery, social ineptness and sci-fi.
Saturday afternoon, I was up bright and early (yes, noon is early for me on a Saturday) to shoot a friend's birthday party at the park.
A few hours and a nap later, I headed over to Metalfest at Hawaiian Brian's to check it out. Normally I don't get a chance to go, but this time, I figured I'd check it out. I got there just as the headliners, Michigan metalcore band For the Fallen Dreams came on, and got a few pictures of them: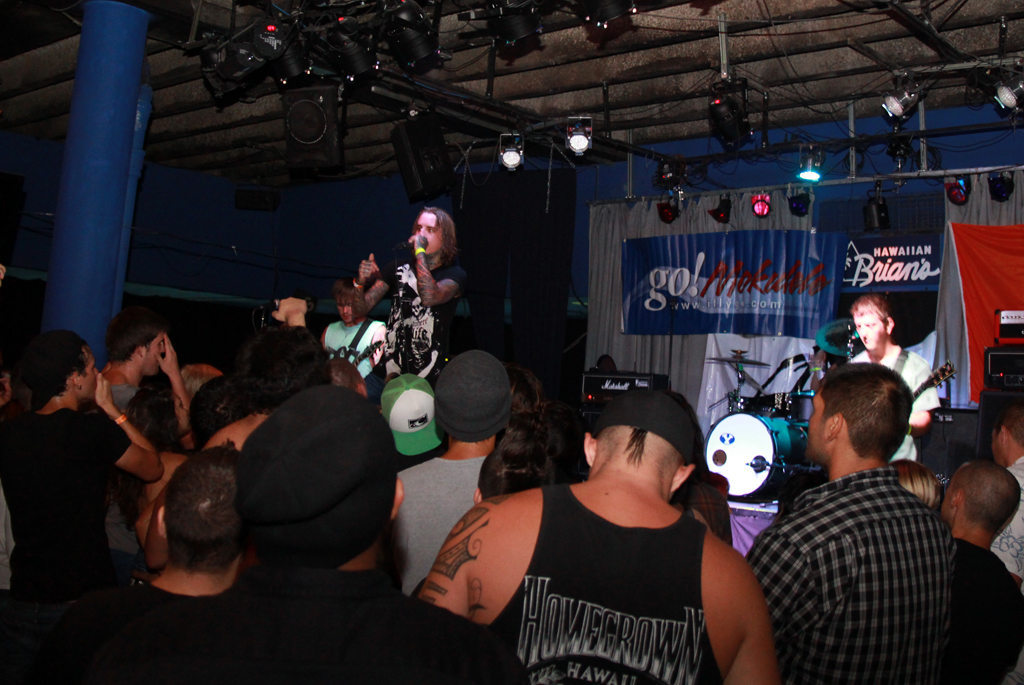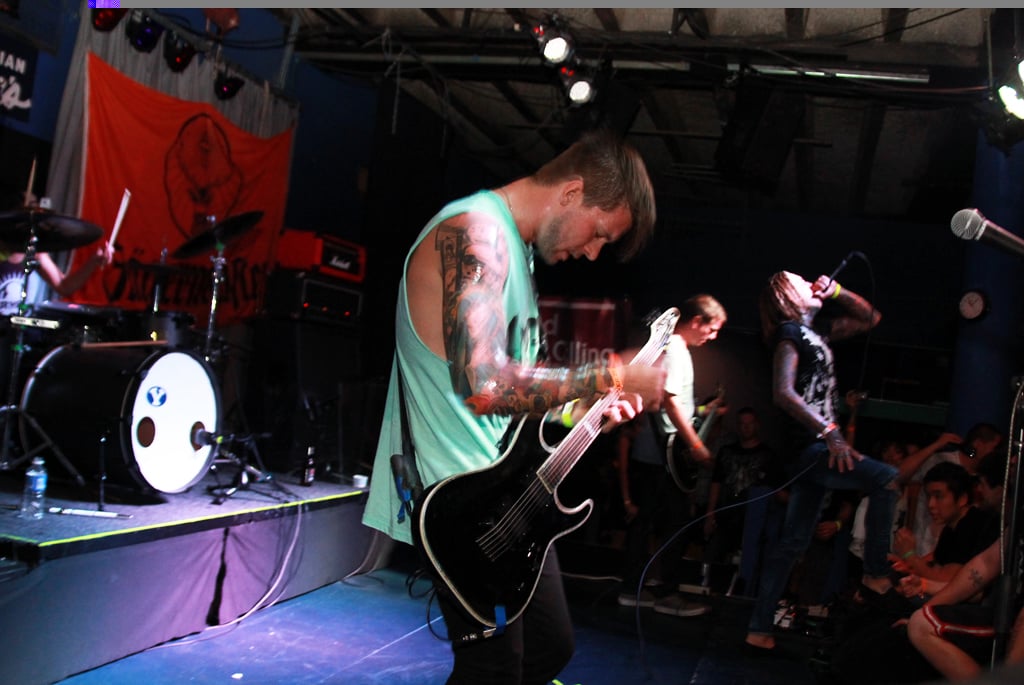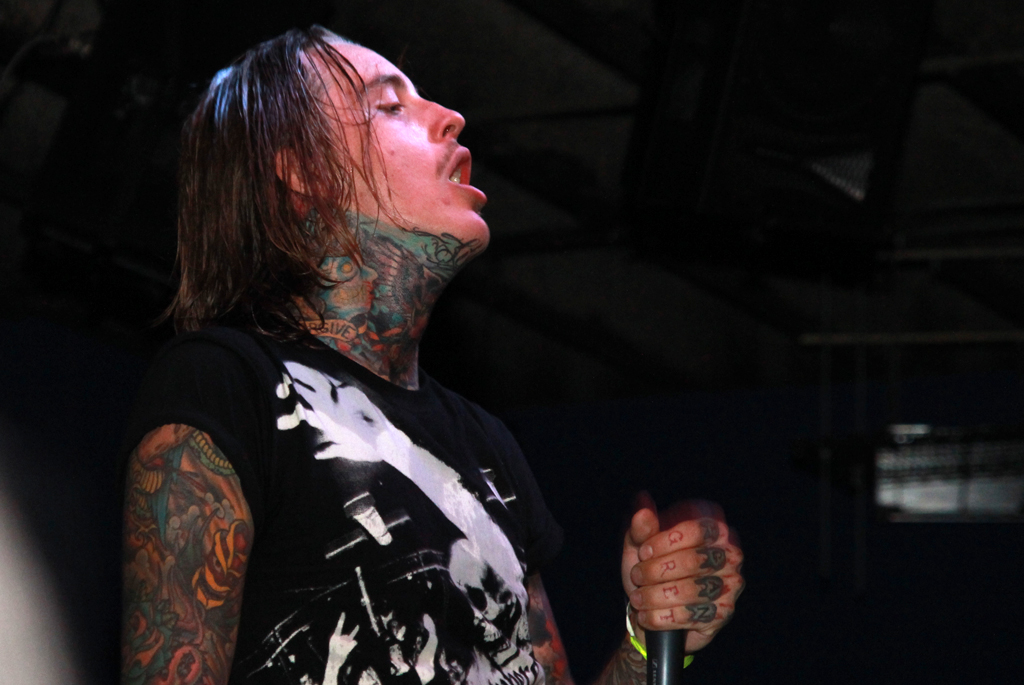 After that, I headed to Chinatown for thirtyninehotel's seventh anniversary.
Diversity? Absolutely. Easy weekend? Well, not really, although I tried to take it easy, I really did.
The real craziness comes next weekend though, starting with the 30 Seconds to Mars/Shiny Toy Guns (part of the band, anyway) show on Thursday at The Waterfront, and continuing with HEXXP at Blaisdell, Eat the Street: Local and the Octoberfest Street Festival & Chinatown Get Down after-party on Friday, and a Sake Day pool party at the Queen Kapiolani Hotel on Saturday.
See you around!