Night Lights Weekend Wrapup: Sept. 16-18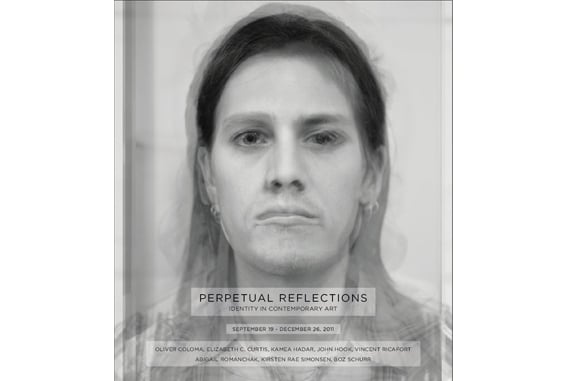 With way too much to do over the weekend, it's a wonder I made it to half the stuff I wanted to, and even then, I felt like I was missing out. It's actually a pretty normal feeling for me. I talk about wanting to clone myself all the time, but ever since I watched that Dr. Who episode, "The Almost People," about how people made exact replicas of themselves and then ended up going to war with them, it doesn't seem like such a good idea.
Speaking of sci fi, I had to do a double take when I got this flyer for Perpetual Reflections, a group art show featuring Kamea Hadar (of Pow Wow), Oliver Coloma, John Hook and several others. It's a composite of all the artists' faces. Woah.
Of course, then I had to go to the art show at GoHA (Gallery of Hawaii Artists, in the Waikiki Landmark building). The gallery, for being in a slightly odd, out-of-the-way spot, has always put on good shows, and this one was no less interesting. Here are a few pics:
After the art show, I headed downtown, only to discover that I was too early for anything to really be going on. After trying one of BambuTwo's Red Bull martinis, I headed down to Anna O'Brien's, which was having a really lively night for ZineFest, the annual punk show put on by Otto of Otto Cake and The 86 List. I caught a good part of the lineup and collected the zines, which go by such dubious names as Cryptic Cock, Scumbag and Ho Stage, but many of which contain, within their cheap, DIY photocopied covers, some pretty good written pieces.
Here's pics:
After The Knumbskulls, the night's headliners, played, I headed downtown to check out Camera Obscura's Outta This World alien-themed night/fashion show. Unfortunately, I'd already missed the fashion show, but I did catch my friends Michelle and Olga being otherworldly gorgeous: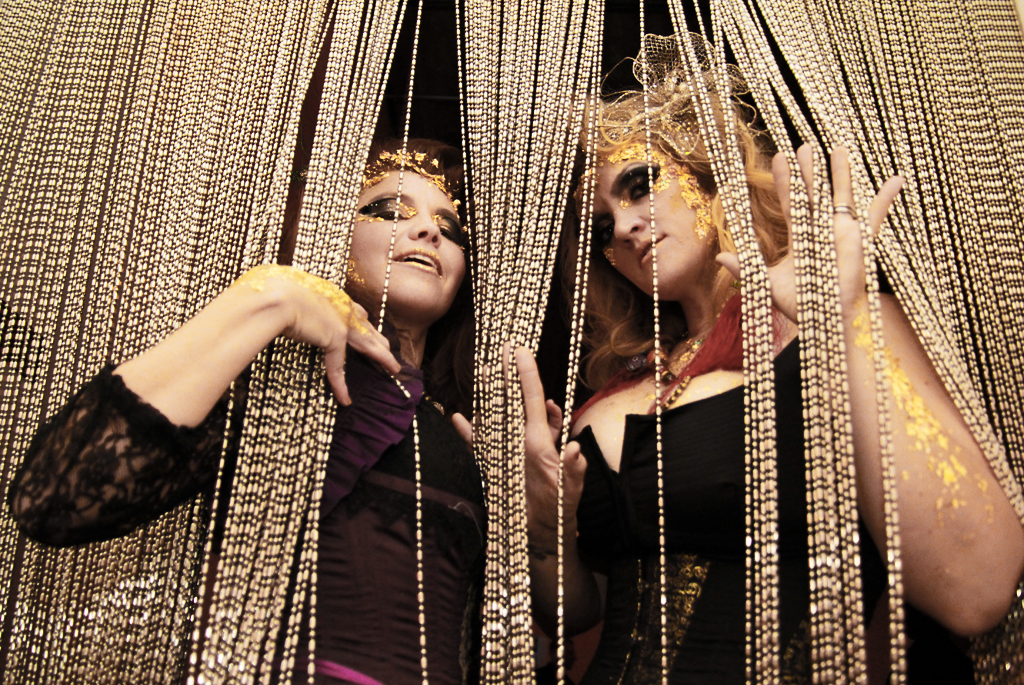 Saturday, my first stop was Aloha Tower, for AlohaLauLea, thrown by the same folks who also did the MayJah Rayjah at Waikiki Shell earlier this year, and headlined by Tribal Seeds. The amount of advertising these guys do for an event blows my mind, but no question that it works. Gordon Biersch, Don Ho's and The Waterfront were all packed with thousands of people. I mostly just bounced from stage to stage, running into a surprising amount of people I knew while doing so.
A little story for you:
Several years ago (about five, I think), I was working late at night in a small boutique hotel in Waikiki when this touring reggae band stumbled up to the check-in counter, all bleary-eyed. "Who are you guys?" I asked. "Oh, we're Tribal Seeds," they said. I hadn't ever heard of them before, but they were incredibly cool, and gave me a shirt so I could remember them.
Since then, I've been to most of their concerts in Hawaii and I'm definitely a fan of their particular brand of rock/reggae fusion. I've watched them get tighter as a band since I first saw them, and their fan base has pretty much exploded; I think they're one of the best-known reggae bands out of California now.
So I was at Don Ho's, checking out Rootikal Riddim's set and wearing my Tribal Seeds tank, when a guy said "nice shirt." I didn't recognize him at first, but turns out he was Steve, Tribal Seeds' main vocalist, just quietly walking around, blending in with the crowd and checking out all the other bands before their headlining set on the Waterfront stage. And that's why I love these guys so much; because they can be simultaneously humble and down-to-earth, yet so amazingly talented. Then there's the energy of their live shows, and they positively rocked it as usual.
All right, I'm done being a fangirl. Here are the photos:
After AlohaLauLea, I headed up to Chinatown and checked out Lotus, where DJ Dirty Secret (all the guys were going crazy over her) was spinning Odin Works' new monthly drum & bass/house music night, Legato: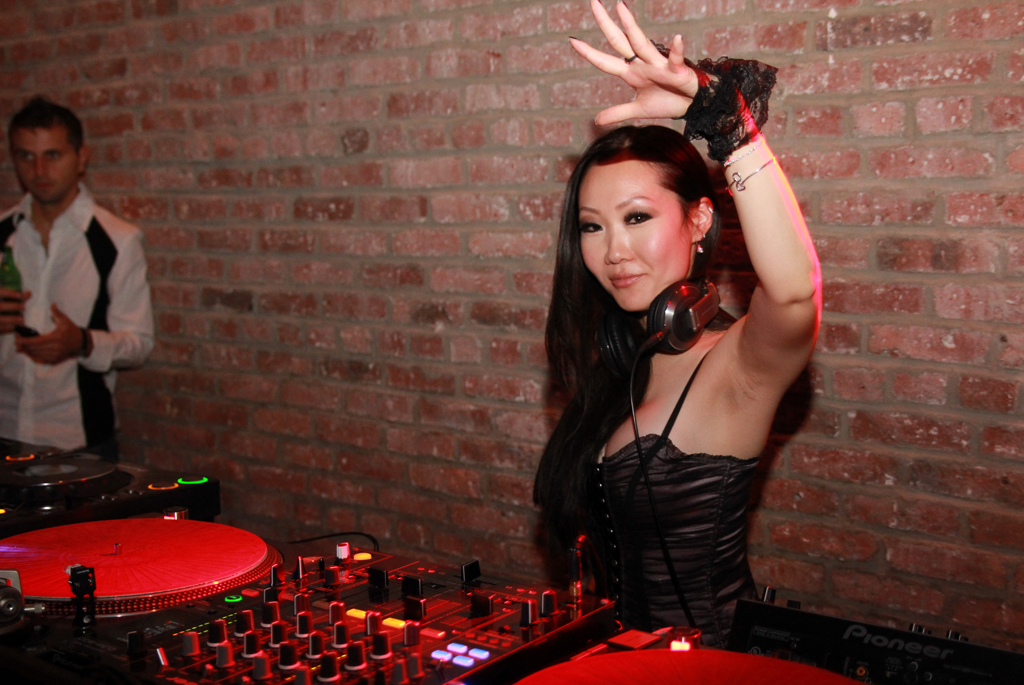 I ended the night at thirtyninehotel, where Christian Self, who until recently worked for Waikiki EDITION, was back behind the bar, but I'd already put my camera away and called it a weekend.
What's coming up next week? A ton of stuff you don't want to miss, including the Jet Setter Productions' sponsored edition of Broadcast at NextDoor and DJ duo Headhunterz at SoHo on Thursday, LUX at the Trump: Casino Royale on Friday, and Metalfest at Hawaiian Brian's, Lil Wayne at Blaisdell and thirtyninehotel's seventh anniversary on Saturday.
See you around!