Night Lights Weekend Wrapup May 13-15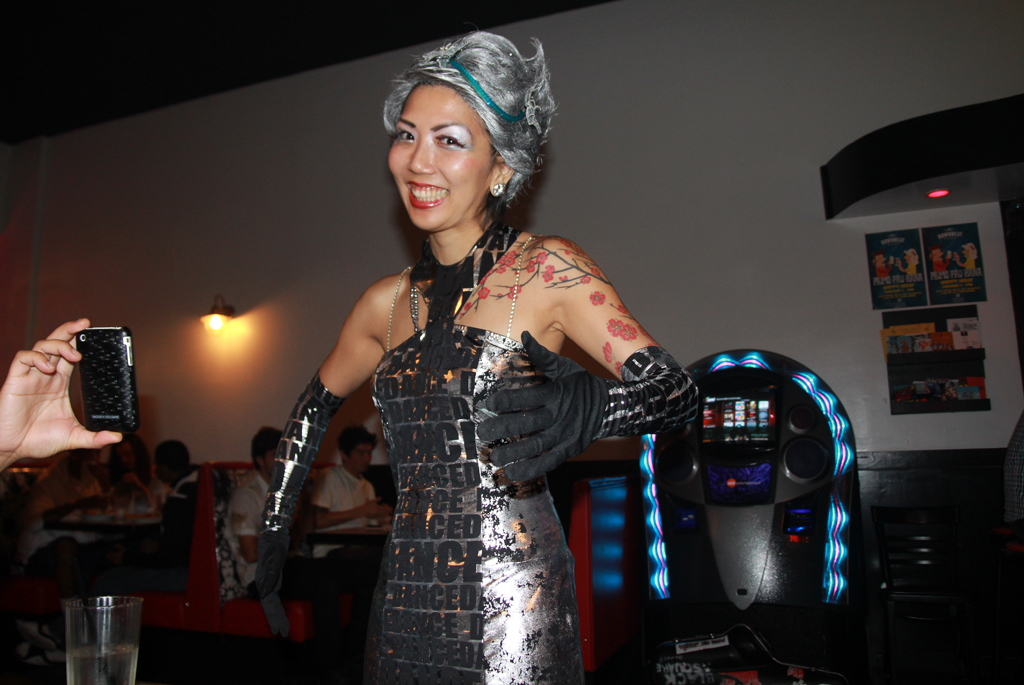 Let's see, where to begin? Perhaps with the pirates.
A couple months ago, I was asked to DJ Pirates Ahoy!, the annual pirate-themed party that DJ Nocturna throws for the goth/industrial scene. I'd spun the same party two years ago, so I figured it'd be fun to indulge my DJ alter-ego with a steampunk/goth/synthpop/ebm set and a little swashbuckling cosplay. I ended up tag-teaming every three songs with DJ Dark Cloud for half the night. A surprisingly good number of people dressed as pirates showed up while we were spinning. Special shout-out to guest DJ NON, a native of Portland's goth/industrial scene, for spinning with us. Although I didn't get a chance to capture many of the best costumes, here are a few pictures for you:
Saturday night, the college graduation parties were going off. I decided to go to Summer Kickoff, thrown by my friend, promoter Scott Rasak of Potent Productions, who's been throwing the Climax at the Hyatt grad parties every semester for graduates of the UH system since he was a student himself a few years ago. But the Hyatt is currently under construction, so the promoters decided to rock their summer grad party at Marriott's Sansei Restaurant instead. The party was a first for the venue, but despite the narrow, crowded corridors between areas and the entire crowd showing up between 11 and 11:30 p.m., it seemed to work out pretty well. I love the excitement at graduation parties… as you can tell, these peeps are having a lot of fun, and they totally deserve to. Congratulations, graduates!
Just before all the clubs closed, I made it to Chinatown for a new monthly dubstep night thrown by my friends Monkey and Toki, called Slow & Low, at Lotus Downtown. If you've ever listened to dubstep, you know that it sounds completely different in a club than it could ever sound on headphones or a stereo system. DJs Davey Shindig and MattRatt, having finally reunited Sick Tyte, were on the decks playing some trippy mixes until closing, and people were getting down to the deep bass.
After Lotus closed, Davey, Matt and I hopped next door to Downbeat Diner, which was full of bassheads, indie kids, faded clubbers and robots (oh hi, Miss Catwings):
It felt like a short weekend. Guarantee though, next weekend will be longer. Starting off on Thursday, DJ Keoki, brother to our own Miko Franconi from Soundsex, will be guest-spinning at Soho, followed on Friday by dancer and house music DJ Ejoe at thirtyninehotel (also, this party is part of National Dance Week), the fourth anniversary of Hip-Hop at the Trops at Tropics Cafe, and progressive trance group Tritonal featuring singer Cristina Soto perform at The Waterfront on Saturday.
See you out there!