Night Lights: Weekend Wrapup & Kaleidoscope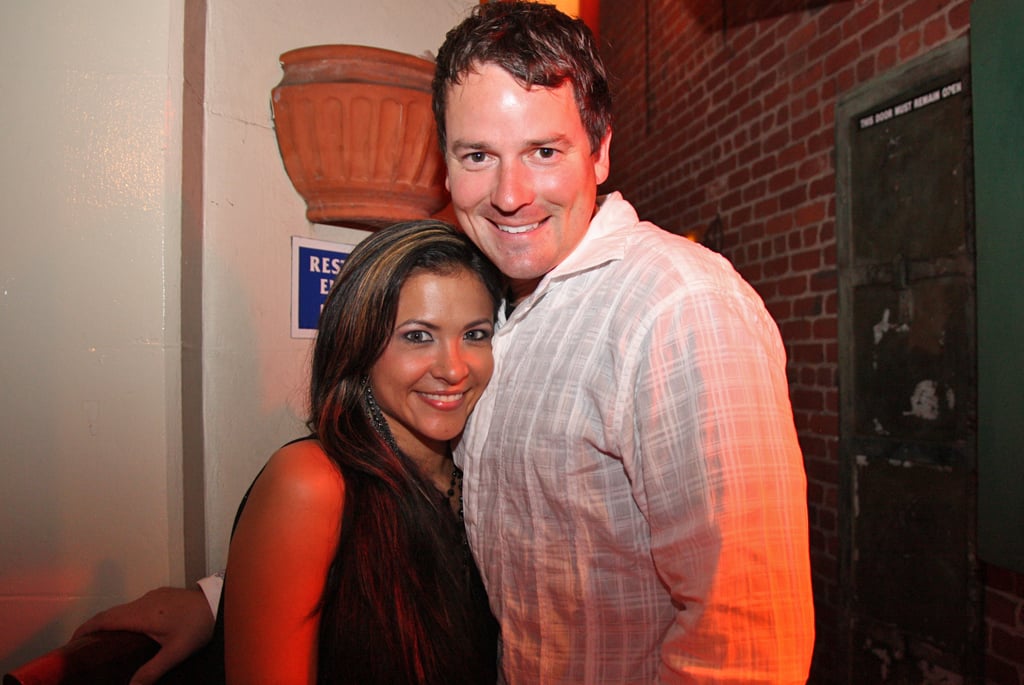 Yeah, I know the weekend's already a long way away, but still worth a recap, right?
Friday was really interesting, with the Goth Prom going on at The Venue
and Digital Paradise 3D Fest going on at SoHo… trippy-ass visuals courtesy Arcane Realities from Maui:
Saturday was a whole lotta bouncing around and wishing "happy birthday" to people. Seems like half the cool promoters in town decided to be born around this time of year! From Kyle Mitsumori and Justin Yoshino's VIP birthday party at Red Dragon (the Golden Dragon Restaurant) in the Hilton Hawaiian Village…
(Pssst, I hear they're going to be throwing something for New Year's Eve at Red Dragon too, so keep an ear out!)
To promoters Thaddeus Park of Artist Groove Network and Bryan Simpson of Furious Styles, who were celebrating their birthday at Paparazzi (but I couldn't find both of them to take a picture).
Then, I had to stop by Indigo to congratulate nightlife industry veteran Jenn Abreu on the launch of her new promotions company, Ph3t!sh Productions (don't even try to google that). Best of luck, Jenn! Here she is with her man: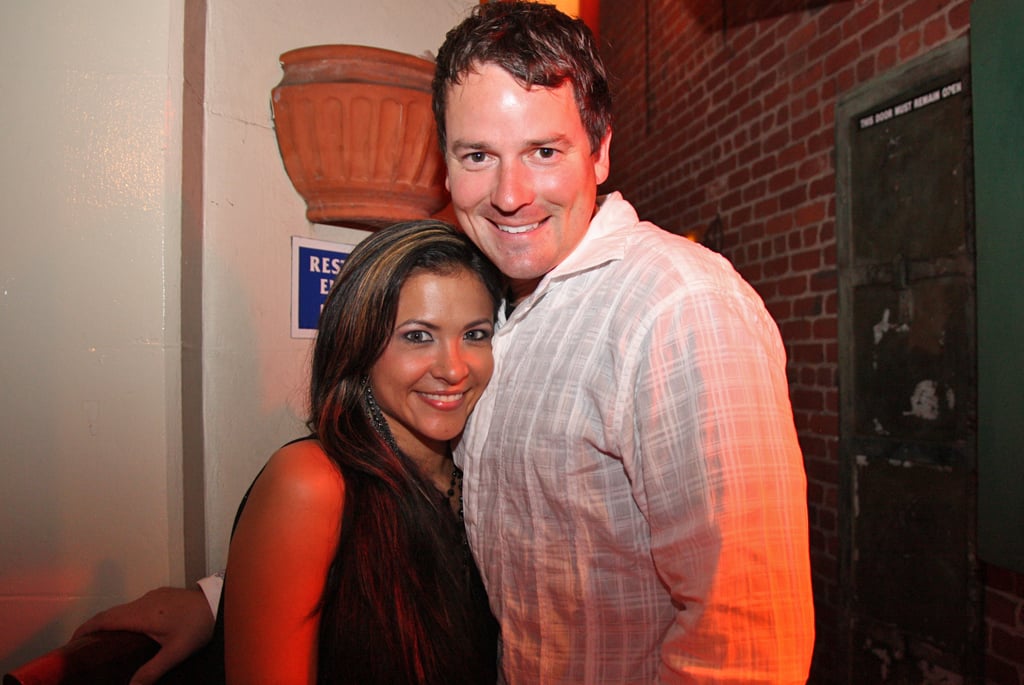 Then, of course, an epic Sunday with Super CW, beginning with her pool party at Waikiki Edition:
and ending with the Passion Pit concert, which was better than I'd hoped, even after the lead singer had to visit the hospital that same day for a nasty case of food poisoning.
Then, Tuesday. Actually, Tuesday was kinda the reason why I waited so long to post this blog.
Over the three or so years that I've been involved with the local indie rock scene, in one capacity or another, as DJ, door girl, fan and photographer, I've had the honor of watching some great bands come and, unfortunately, go.
Fortunately, there's always new bands rising from the ashes, and a lot of these promising "baby bands" get showcased at Kaleidoscope, held every Tuesday night at thirtyninehotel. This week was a lineup of relatively new bands (if you count members of other bands with new projects as new bands) with promise that you may not have heard of yet: Theme Parks, a new duo composed of Jake, the keyboardist from GRLFRNDS and his girlfriend Rachael, singer and guitarist from The Behaviorists (so called because most of the members in the band were psych majors), is an interesting blend of high-tech electronic looping and acoustic guitar/unmodified vocals.
Ghosts, which includes a couple members of Shopping List, but with a different singer and who are so new that they (gasp) don't even have a Facebook page yet: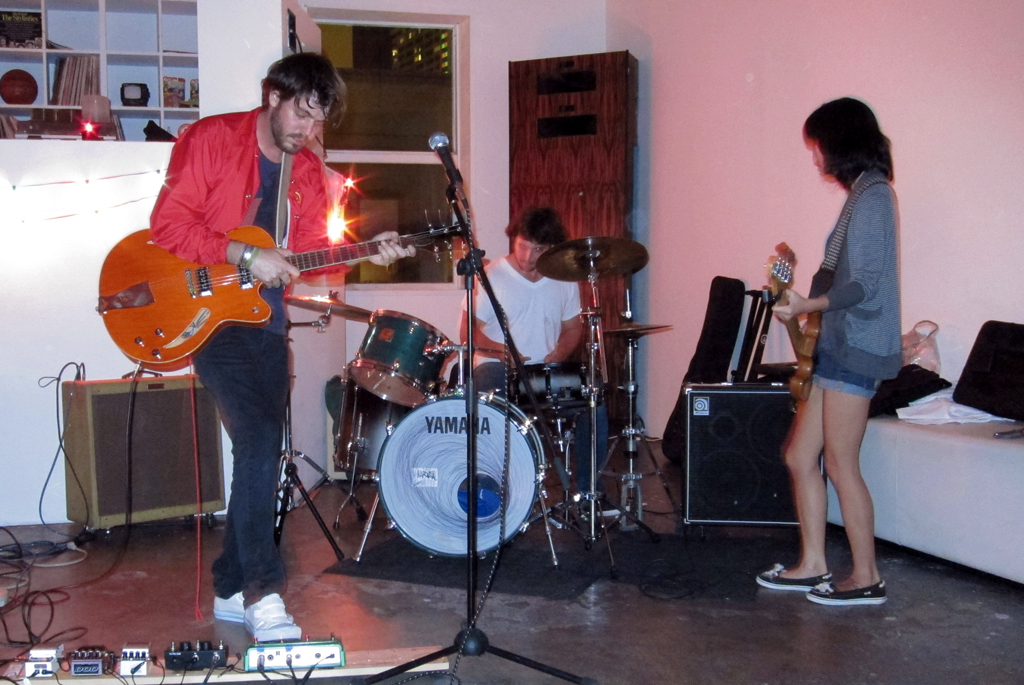 and Narwhal, who are growing on me with their loud, irreverent, fast-paced punk/garage rock melodies and their cute-without-even-meaning-to-be frontwoman, Erica Westley, who can do crazy, earsplitting things with her voice and jam out on guitar at the same time.
Geez, I think that's about it for the weekend all the way through Tuesday. Keep checking back for New Year's Eve stuff going on, and don't forget about 12 Bars of Christmas this Saturday, the huge bar crawl that'll include all the cool places in Chinatown, plus a historic number of promoters, publications and nightlife industry folk working together as one for an event to benefit the Children's Cancer Society and Make-A-Wish Foundation.
See ya!