Night Lights Weekend Wrapup: June 8-11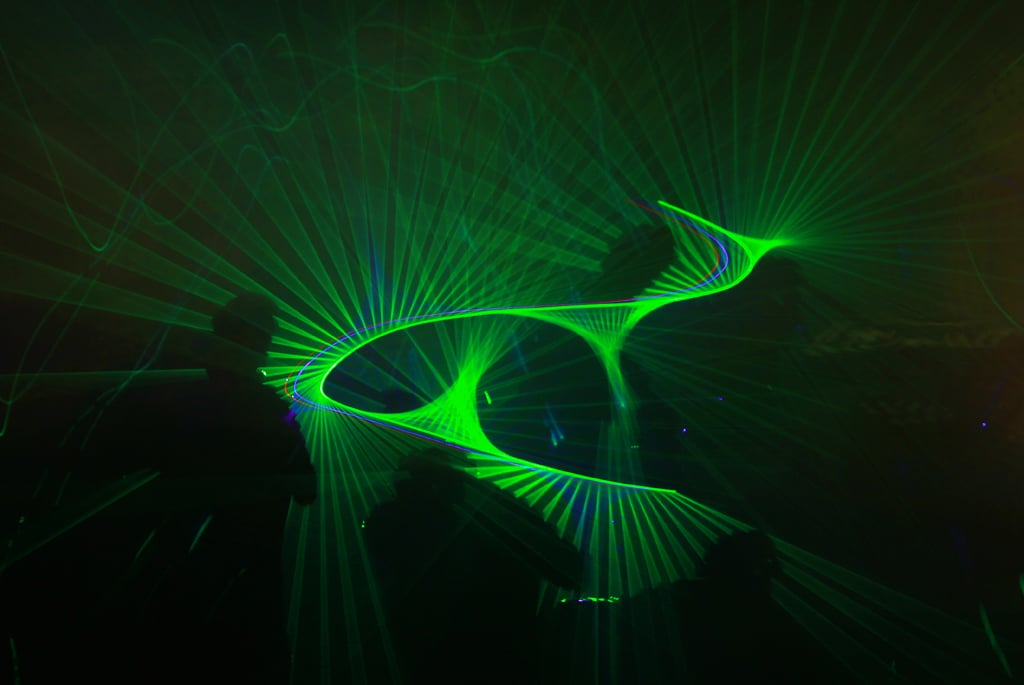 Bonus gallery: My weekend really started on Wednesday, with the re-launch of Acid Wash at NextDoor. The crowd showed up late (around 11 p.m.) but when they did, they were pretty into it, dancing to Vegas Mike and Nocturna's mixes of '80s and '90s music. Both DJs played a lot of music I don't normally hear them play, which was especially refreshing. Much as I like some '80s songs, I can only hear them so many times before getting tired of them, and some of the indie rock remixes, especially, work well to keep the night fresh.
Thursday, I headed over to Aloha Tower for the quarterly Nextworking professionals mixer, which always brings out a good crowd. The outdoor space in front of Chai's Island Bistro was packed with so many people that it was hard to walk, and wherever I looked, business cards were changing hands. The great thing about Nextworking is that if you're looking for a fun bar setting, this event delivers, and if you're not a clubber or a bar-hopper, it's still a respectable gathering with many, many friendly people and many, many valuable chances to network and meet people from different professions. I got offered the services of an intellectual property lawyer, a real estate agent and a restauranteur, got to dish with some fellow media folks and met several other fascinating, random people while I was there.
Friday was an unusual night. I started off with Brian Lo's art reception at the Gallery of Hawaii Artists in the Waikiki Landmark building. I'd never met Brian before, but the preview image for his exhibition intrigued me, and I'm always down for a good art show. I was pleasantly surprised by the complexity and insight in his work, and quite happy to make the artist's acquaintance. More details about Brian's art pieces and methods are in the gallery:
After returning from Waikiki, I headed to Chinatown to meet up with John Garcia for a special multimedia project. You'll see the product of our work soon enough, so I won't give it away right now.
Saturday, I headed out early for the Republik Music Festival, the first big traveling music fest thrown by BAMP Project. Although I arrived at 5 p.m., parking was already a pain, and I don't even want to know where people parked if they got there after that. According to Monica Ivey from BAMP, somewhere between 7,000 and 7,500 people bought tickets, and the show sold out. Wow!
In order to cover the whole event from beginning to end, I teamed up with Ed Morita, and we took it in shifts. Take a peek at our shots:
As I was leaving, I found the food tents at the Republik Music Fest. A brilliant idea, considering everyone from the Tiki Truck to Soul Patrol to the Doner Shack were there; I grabbed a cheeseburger that Daniel Gray and the guys from SoHo were grilling up, and headed out to Chinatown.
It was pretty mellow in Chinatown; I had the chance to drop in on Indigo's new Saturday house music night, Submerged Saturdays, and take some artsy laser pics: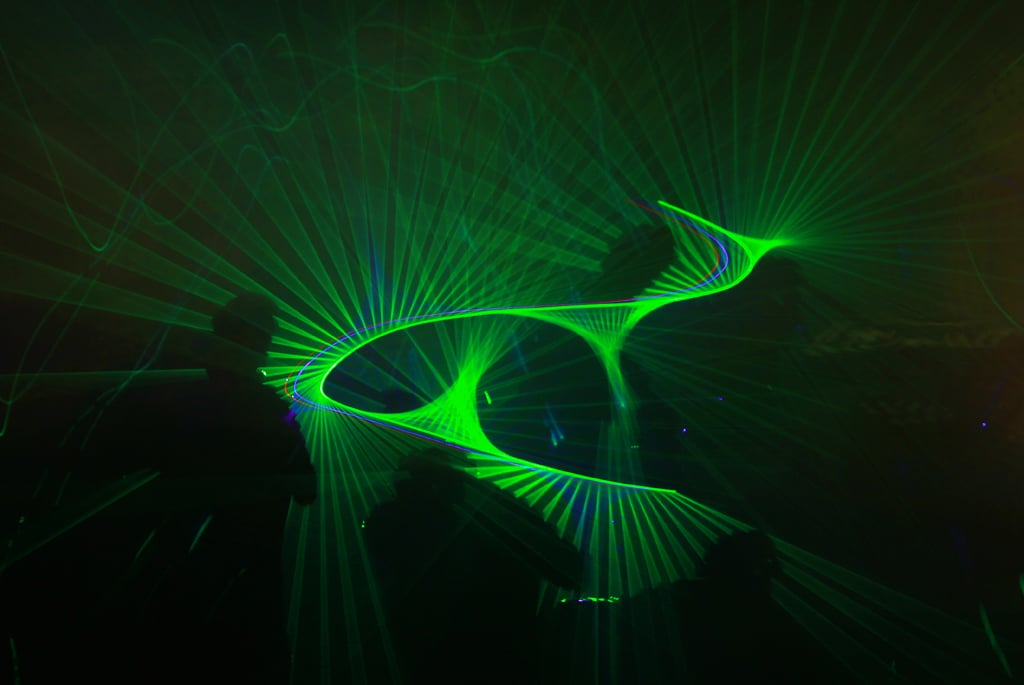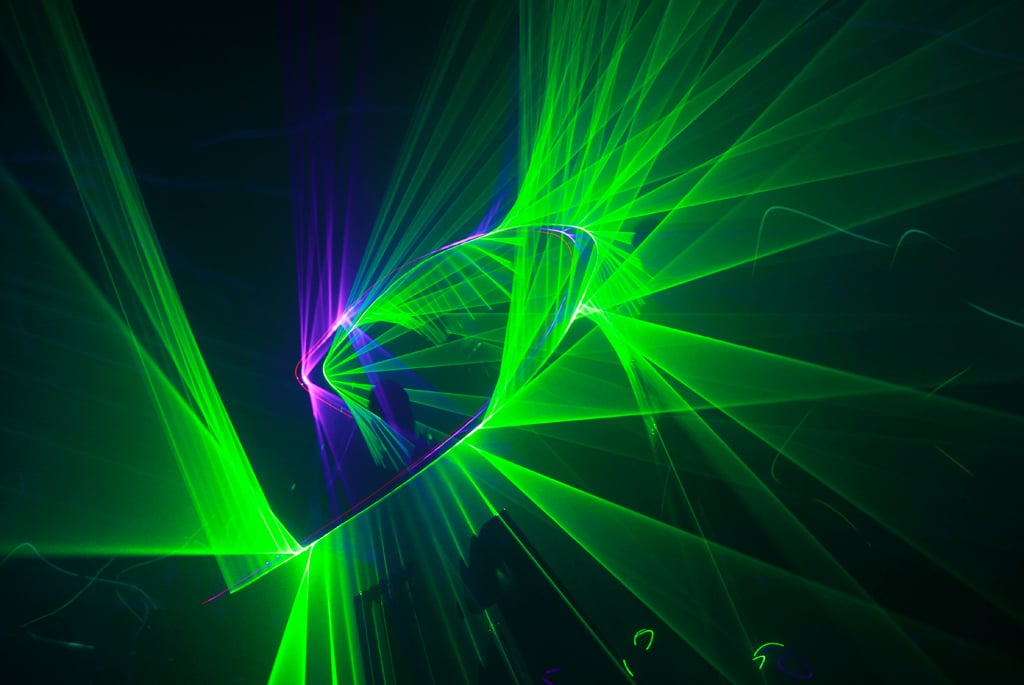 Then I stopped by thirtyninehotel and Lotus, none of which were at all crowded, before heading home.
If you're looking for something to do this weekend, the Big Boys MMA Expo at Blaisdell and Black Square's CD release party at Anna O'Brien's happens on Friday, with Cherry Blossom Cabaret's new show, Femme Capulet, opening at The ARTS at Marks Garage and Nella Media Group's Blue & Gold: London's Calling party looking big at Bar 35 on Saturday.
See you around!