Night Lights Weekend Wrapup: June 24-27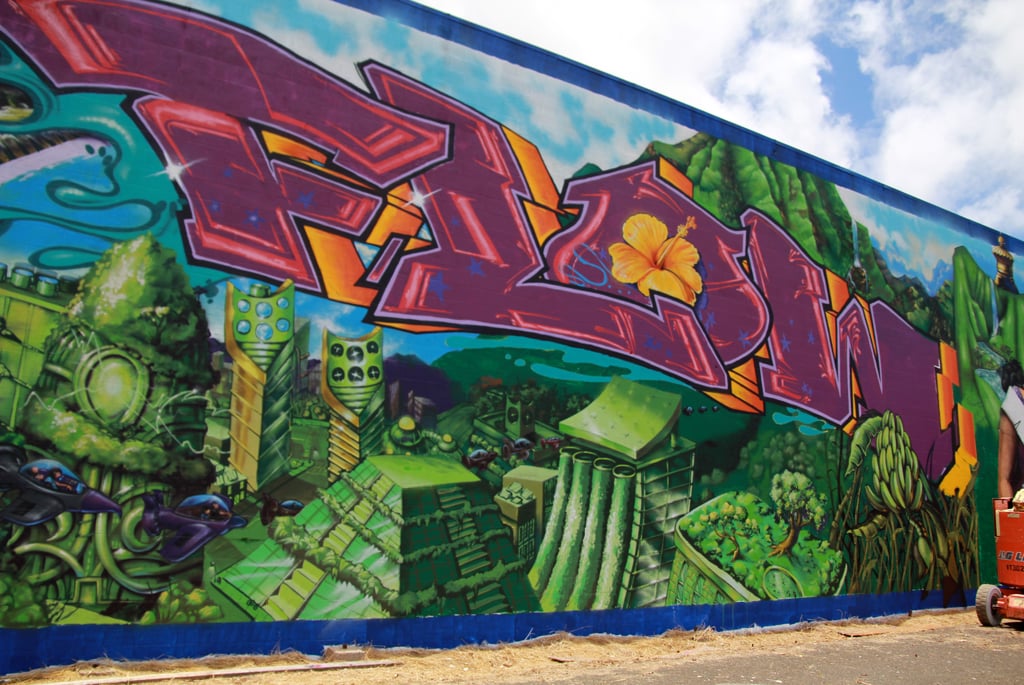 Wow, what a weekend. It really ended Monday afternoon for me, but so much happened between Friday and Monday that it's hard to know where to start.
Friday afternoon, I got another chance to stop by Honolulu Community College to check out the huge "Water Writes" mural by the 808 Urban crew and Oakland-based (he's originally from Kaimuki) graffiti artist Estria, who, I found out, is internationally way more famous than he acts. Here's a teaser, but I'll be posting a lot more photos and video interviews with Estria and John Prime later on this week.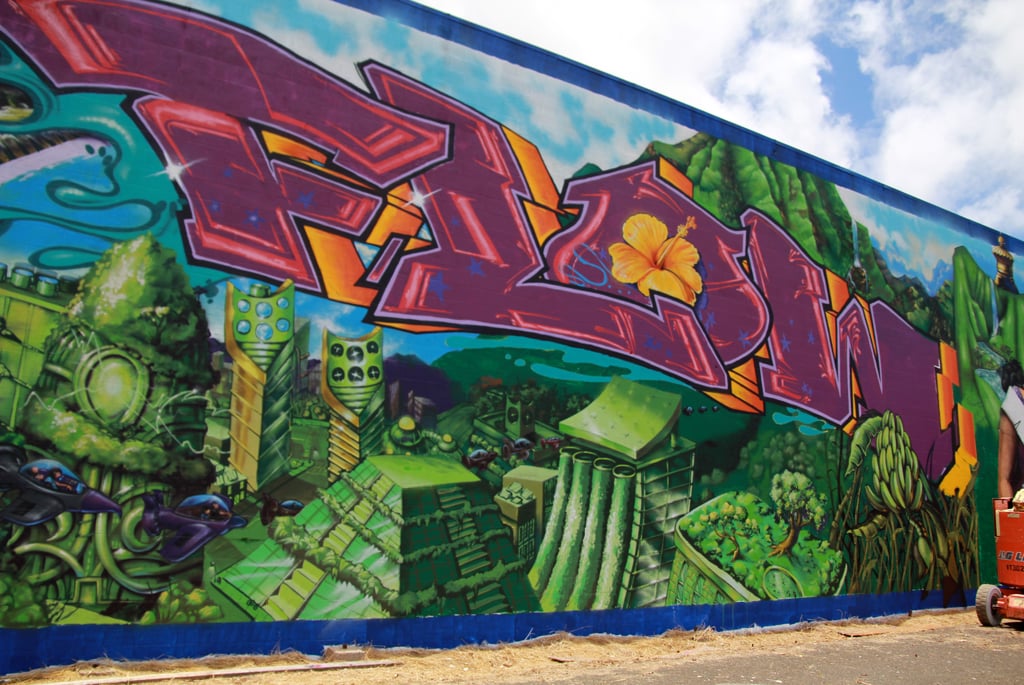 That evening, I had dinner at Eat the Street and hung out with the rest of the Nonstop crew before heading out to NextDoor to meet my crew for the night: Dallas Nagata White, Ed White and Gabe Yanagihara. Together, we got photos and video of fashion designers Matt Bruening and Andy South's runway show, which was pretty awesome.
After seeing Andy's incredible dance production/fashion show at Ala Moana Center during Fashion Week, I must admit, I'm a little spoiled. NextDoor was almost too small for these guys.
My party pics:
Dallas' photos from the fashion show:
After the show, I discovered that artsy video editing isn't quite as scary as I'd previously thought, and somewhere around 4:30 a.m., I really started to like doing it. Check out the video by Gabe Yanagihara and myself here:
A few hours of sleep later, I headed over to the Boys & Girls Club behind Washington Intermediate to check out the annual APEX hip-hop event thrown by Freelance Clothing. I'm not entirely sure whether to call it a summit or a convention or a show or a workshop or all of the above, but one thing that I can say about APEX is that there were some incredibly talented b-boys and b-girls there. The youngest must have been about four years old, the oldest probably in his thirties. I love taking pictures of breakdancers, and it was neat to be there with them just messing around and busting out all over the gym. God knows I'll never be one myself, but I have so much admiration for their extreme connection with the ground and the music.
Here's the sunset that happened just as I got there: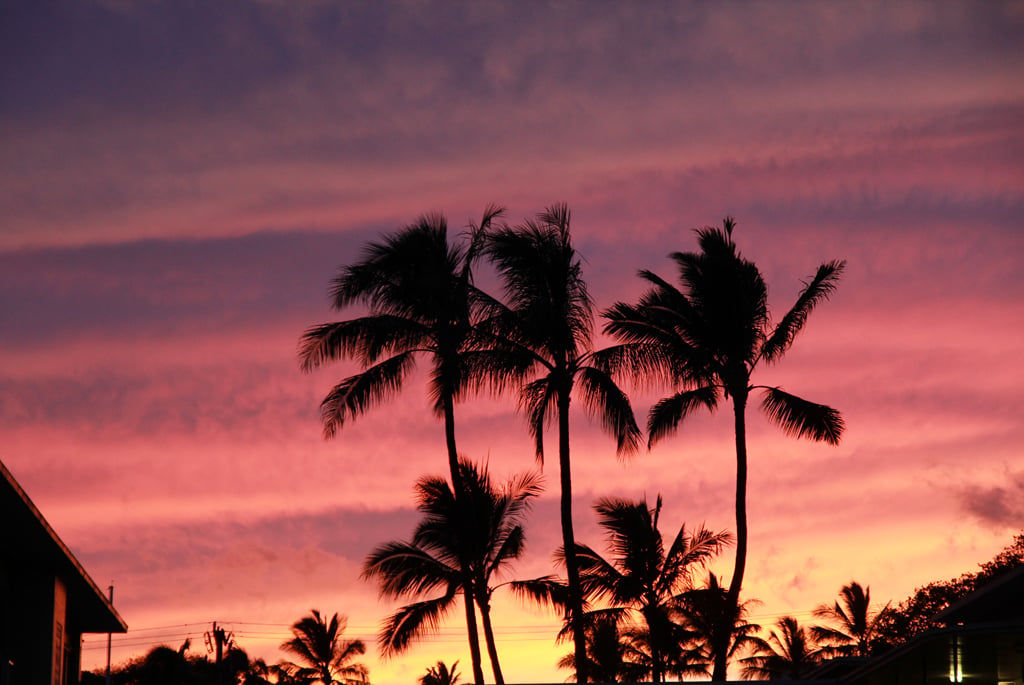 Here's pics from APEX:
And a really short b-boy video.
It was too early to stop by Club Letto when I was done, so I hung out at Mercury for a little while and then headed over to Letto to catch DJ Mayumi and the grand opening of Good Life Saturdays. It wasn't as crowded as I'd expected, but it was decent, and although Mayumi seemed to be sticking to American club hits that I've heard many times over (I always hope that the DJs from Japan will play things I've never heard before), her mixing was good and people seemed to be into it.
Sunday, I put my camera down (I regretted it many times) and headed to the North Shore for Andrew Bugreyev's (the owner of Mercury Bar and coach for the Pacific Roller Derby) birthday. We spent all day and night on an utterly gorgeous, completely uncrowded beachfront part of Haleiwa, with excellent food, good friends and dogs, then swam out and watched the sun set. This is the view I woke up to Monday morning: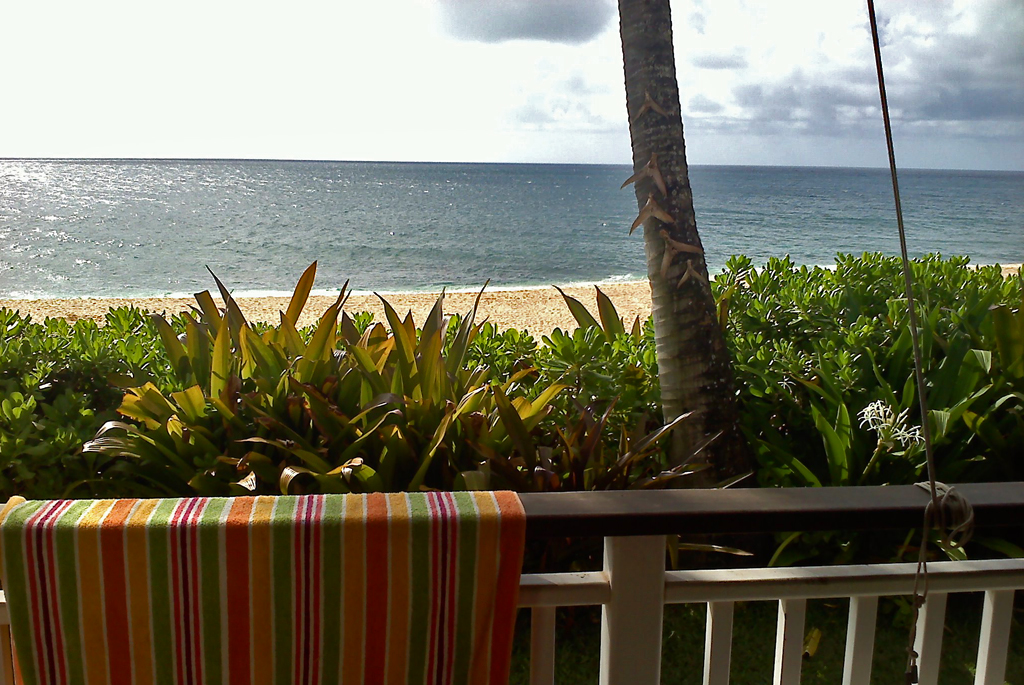 And this is one of the super-cool North Shore dogs who kept us company: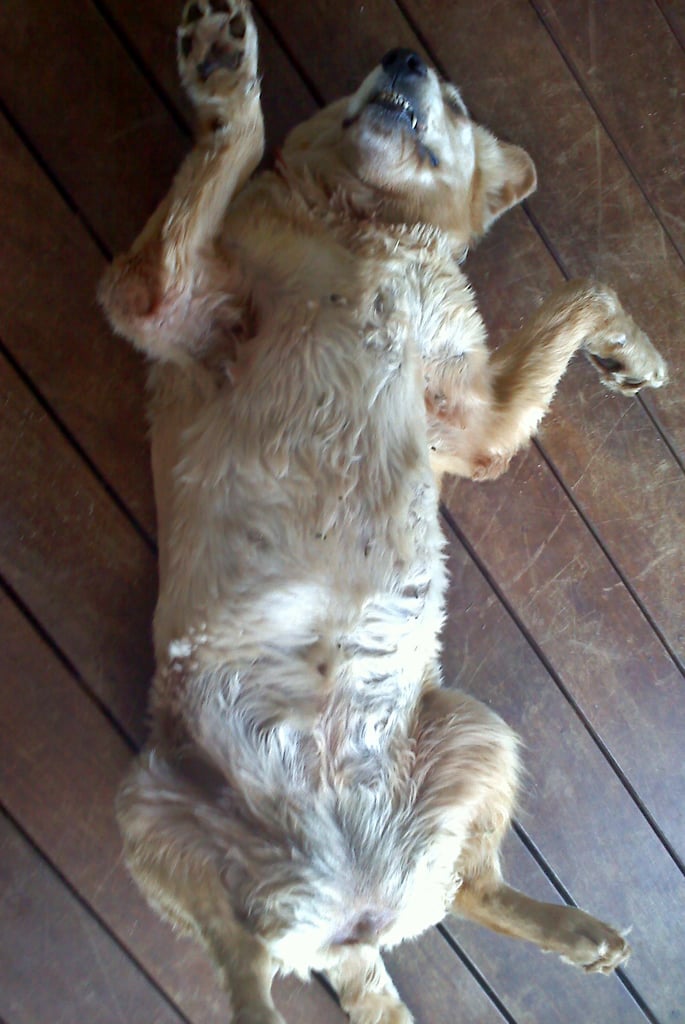 So now that the weekend's over, I guess it's time to start thinking about First Friday. SoHo Mixed Media Bar re-opens Friday after a brief closure, with my friend DJ Rayne's CD release and birthday party; Ooklah the Moc and Mike Love perform at NextDoor Saturday, and Sunday (the day before Independence Day) there are a ton of things going on, foremost of which will probably be the Bacardi Pool Party at the Marriott. Rumor has it that this might be the last one in a while, so go and party your faces off, but remember that once they fill to capacity, nobody else gets in.
See you around!