Night Lights Weekend Wrapup June 17-19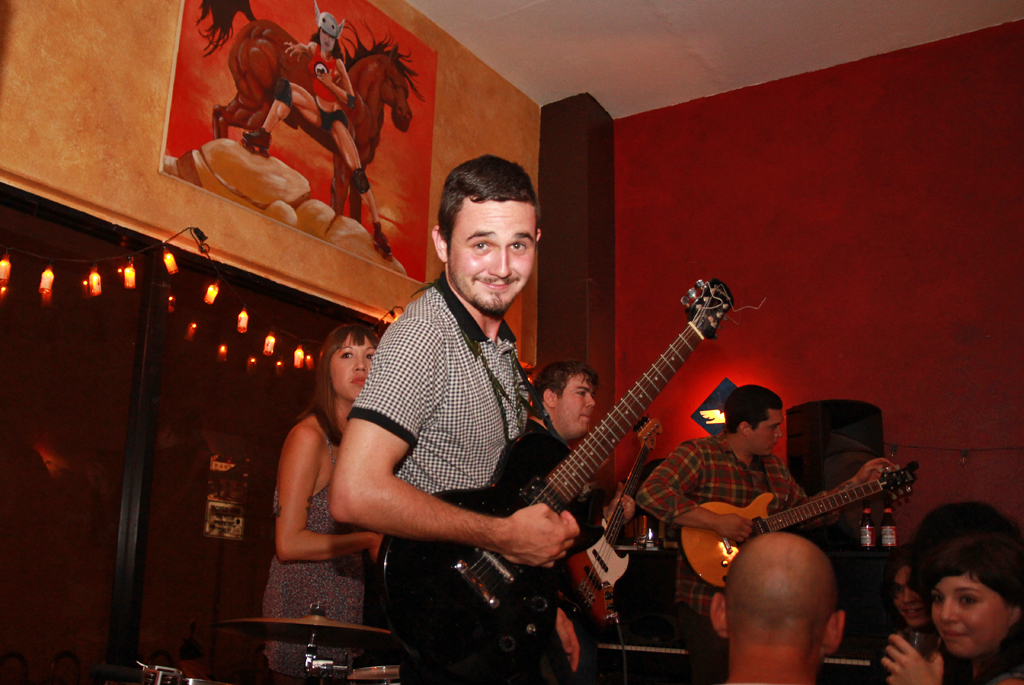 Was it just me, or was the list of things going on over the weekend a bit longer than usual? I know my personal calendar was pretty scary-looking, but in retrospect I can look back with a sigh of relief that I got to most of the things on it. For the sake of a place to start, let's just say the weekend began on Friday…
So every year, Camera Obscura, the goth/industrial night headed up by DJ Nocturna, throws a unique sci-fi themed fashion show. I was lucky enough that she asked me to be a part of it this year, both as a DJ and a photographer for Nonstop. The place was crowded, the event went off smoothly, and the costumers didn't disappoint; inside, it looked a lot like Kawaii Kon, as "Star Wars" bounty hunters rubbed shoulders with the crew from local "Star Trek" club The Last Outpost, characters from "Futurama," a huge cyborg and a very sexy Mord-Sith straight out of Terry Goodkind's "Sword of Truth" novels.
Saturday, I was still on kind of a sci-fi bent. I went to see "X-Men: First Class" (I've been a big fan of the X-Men universe since I was a kid), which didn't disappoint, but also was a bit bland. Read Myong Choi's review of the movie for a more in-depth analysis. I happen to agree with the verdict that the directing is weak. There was some great acting by the leads, young Charles Xavier and Magneto, who portray best friends-turned arch nemeses, but a lot of things seemed shallow and glossed-over, which made me sad.
After the movie, I still wasn't sure where to go and what to do. I wanted something new, so I hopped on Facebook and looked until I found Good Life's party at a new nightclub called Letto. In the space on McCully and Young streets formerly occupied by Zap Lounge, Letto is a fascinating mix of way-too-comfortable chairs and couches, Asian chic, gritty local bar and (at least on the night I went) gorgeous, dressed-to-the-nines Japanese nationals and local Asian club kids. Drinks are $6 average for wells and mixed, which is a bit pricey, and finding a parking spot (in their own lot and the bank's across the street, or street parking on King or McCully) is tolerable. It looks like the owner, who's Japanese (I heard he's also the owner of local fashion stores Mixmix and Outlet 411 by Mixmix), is aiming for the crowd who used to frequent Lotus Soundbar in Waikiki.
The big night for the Good Life guys is this Saturday, though, when they kick off Good Life Saturdays with DJ Mayumi from Japan. If you want to check out Letto at its most lively, that's when I'd recommend going.
Pics from the fashion show, and some views of the inside:
After Letto, I dropped in to Mercury Bar in Chinatown to wish David, the guitarist of Red Rocket, bon voyage and see his last show with the band before he moves to the Mainland. Best of luck, buddy!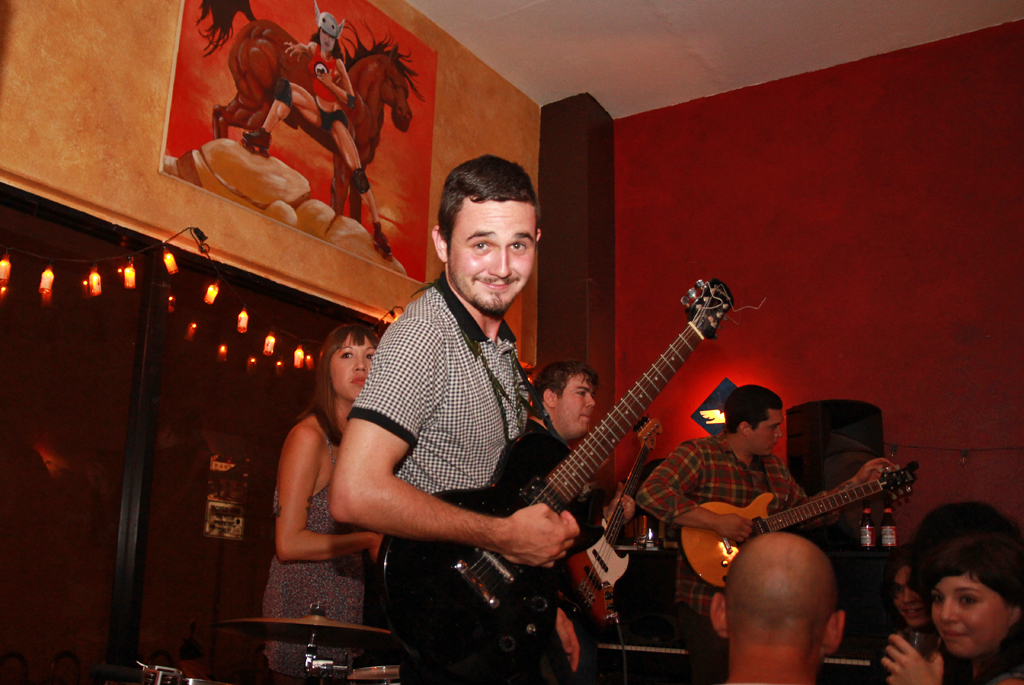 Was that it? Well, most of the highlights, anyway. Next week there's an equally amazing lineup of cool stuff happening, including Matt Bruening and Andy South's fashion show at NextDoor on Friday, hip-hop gathering APEX 2011 at the Boys & Girls Club on Saturday, and Russell Tanoue's Mr. and Miss Swimsuit Contest at Pearl, also on Saturday.
See you around!