Night Lights: Christmas weekend & free tickets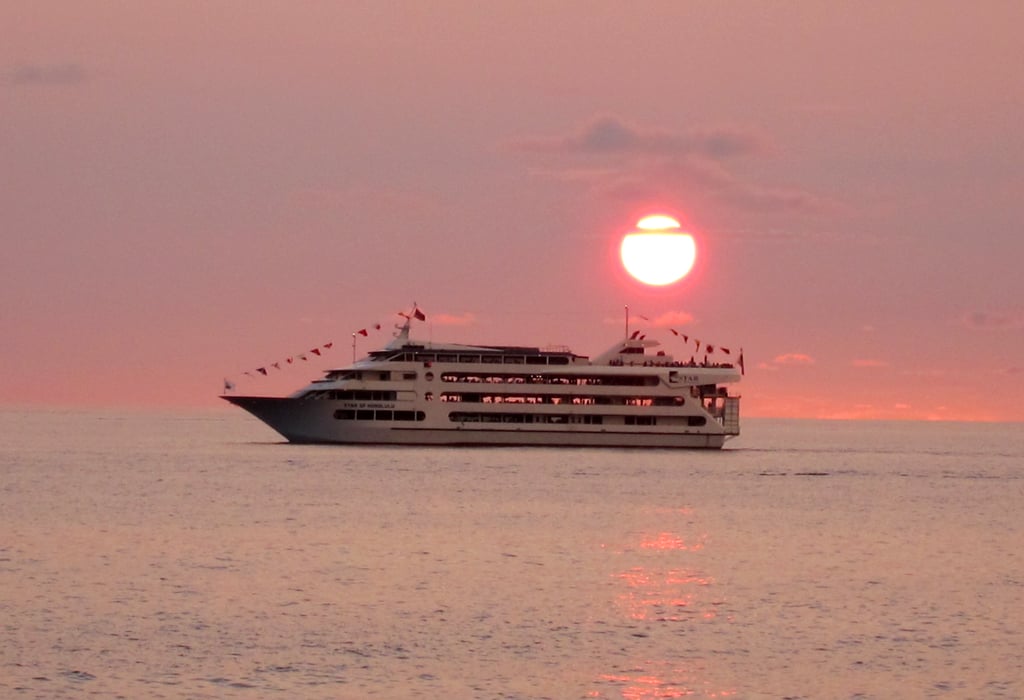 For the first time in several years, I managed to have a rather quiet Christmas weekend. I didn't go to any clubs, or go out for work. Rather, I devoted myself to more "traditional" pastimes, spending some time with family and friends on the island, seeing a movie, and partaking in (probably way too much) good food. Although I myself don't really have a "tradition" for the winter holidays, only have one relative on the Island who is also very casual about holidays, abhor Christmas music and generally take a "Bah, Humbug!" approach to the whole thing, I surprised myself by pausing and getting unusually sentimental for a moment. I realized how grateful I am to friends and extended family who make the world a much warmer place.
Here's one of the few pictures I took this weekend, at Kakaako Waterfront Park on Christmas Eve:
Thanks to you, too, if you're reading this. I've got a belated Christmas present for you.
As you know, New Year's is coming up, and it's going to be huge this year, with some new parties in the works and a lot of big annual ones. If you still don't have plans, you can find my list of happening parties here.
Or… you can win some tickets.
My friend Shane Curtis, who along with Paul Moor, runs the semi-annual FireWater Moonlight Yacht Parties on the Ali'i Kai Catamaran, was kind enough to let me have two tickets to their New Year's Eve yacht party to give away to YOU.

Party with 82Fifty, GRLFRNDS, DJs Mr. Nick and Rayne, and all the other crazy people on the boat!
Here's how it'll work:
To win the code for these tickets (normally they'd be $55 each), I want you to comment on this post, telling me, briefly, what YOU were doing last New Year's Eve (Keep it clean, please, lol).
Of the people who comment, I'll pick one person at random (must be 21+), and the winner will get a pair of tickets.
[Edit] Thanks for commenting, everyone! Great to hear all your stories… the winner has been chosen and the contest is now CLOSED.