News flash: Cocina going into The Whole Ox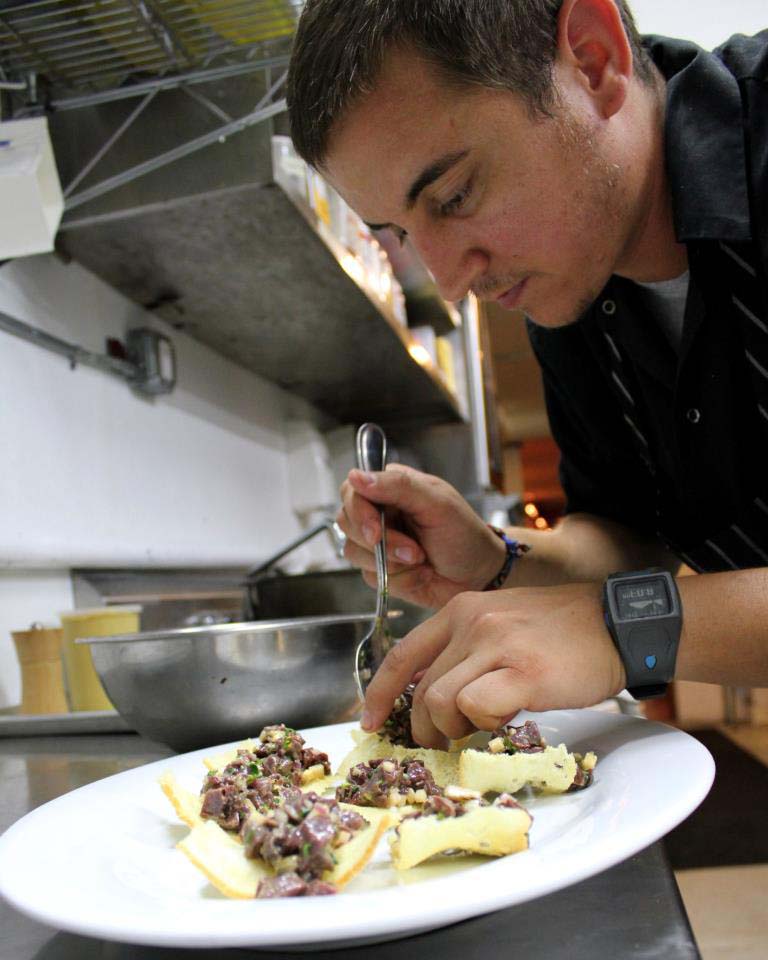 Tomorrow (September 21) is The Whole Ox's last day, but a new tenant has already been secured for the space—Quinten Frye's Cocina. It'll be Frye's permanent digs for his refined, Mexican-street-food pop-ups, at least until Kamehameha Schools redevelops the whole block, in six months or so, according to Frye. Cocina will open on October 1 with fare similar to what he served at Taste, such as pig's head barbacoa tacos, smoked brisket huarache, and goat sopes (the latter two using masa as their base). He also hopes to expand the menu with large plates, such as bone-in pork chop with a chard-carrot mole. Uncommon Mexican fare for Honolulu, for sure.
Frye, a James Beard semi-finalist, will continue to be partners with Kevin Hanney in Salt, and, currently, is still its chef de cuisine. He's bringing in a crew from the restaurant he worked at in San Miguel de Allende (a few hours north of Mexico City) to open Cocina. The restaurant will be open for lunch and dinner, with late-night Saturdays to complement the Bevy crowd.
Enjoy a last sandwich at the Ox, and then get ready for Cocina.