News alert: Honolulu now has Rita's frozen custard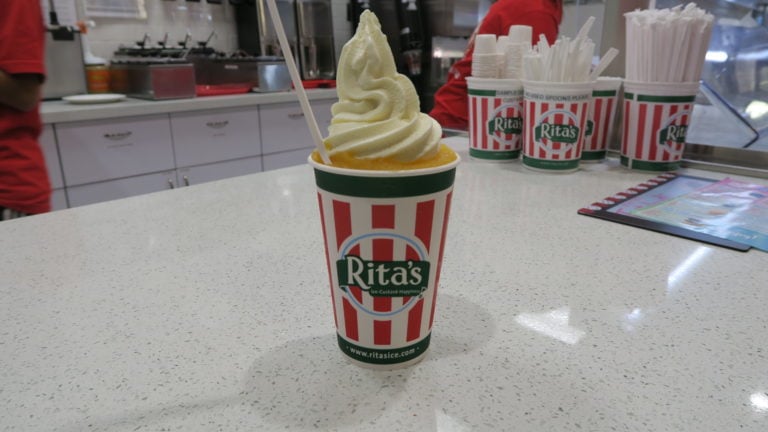 Ever tried frozen custard? No? Well you are denied no longer because Rita's of Hawaii, a local franchise of the famous East Coast chain, has arrived at the Tiki's Family Fun Center at Dole Cannery in Iwilei. Walk through the glow-in-the-dark mini golf, air hockey and laser tag and you'll find yourself in front of a display of unique frozen treats.
Frozen custard is brand new to Hawaii, so if you're like me you might have heard of it, but never tried it. What is it? It's like ice cream, but frozen custard is made with more butterfat and egg yolks and less air, which makes it thicker and creamier. The fact that Rita's makes theirs by hand is a bonus.
It may be confusing as to what to try first. The Italian ice? The frozen custard? How about a fresh-baked cookie sandwich? Do what I did and try them all.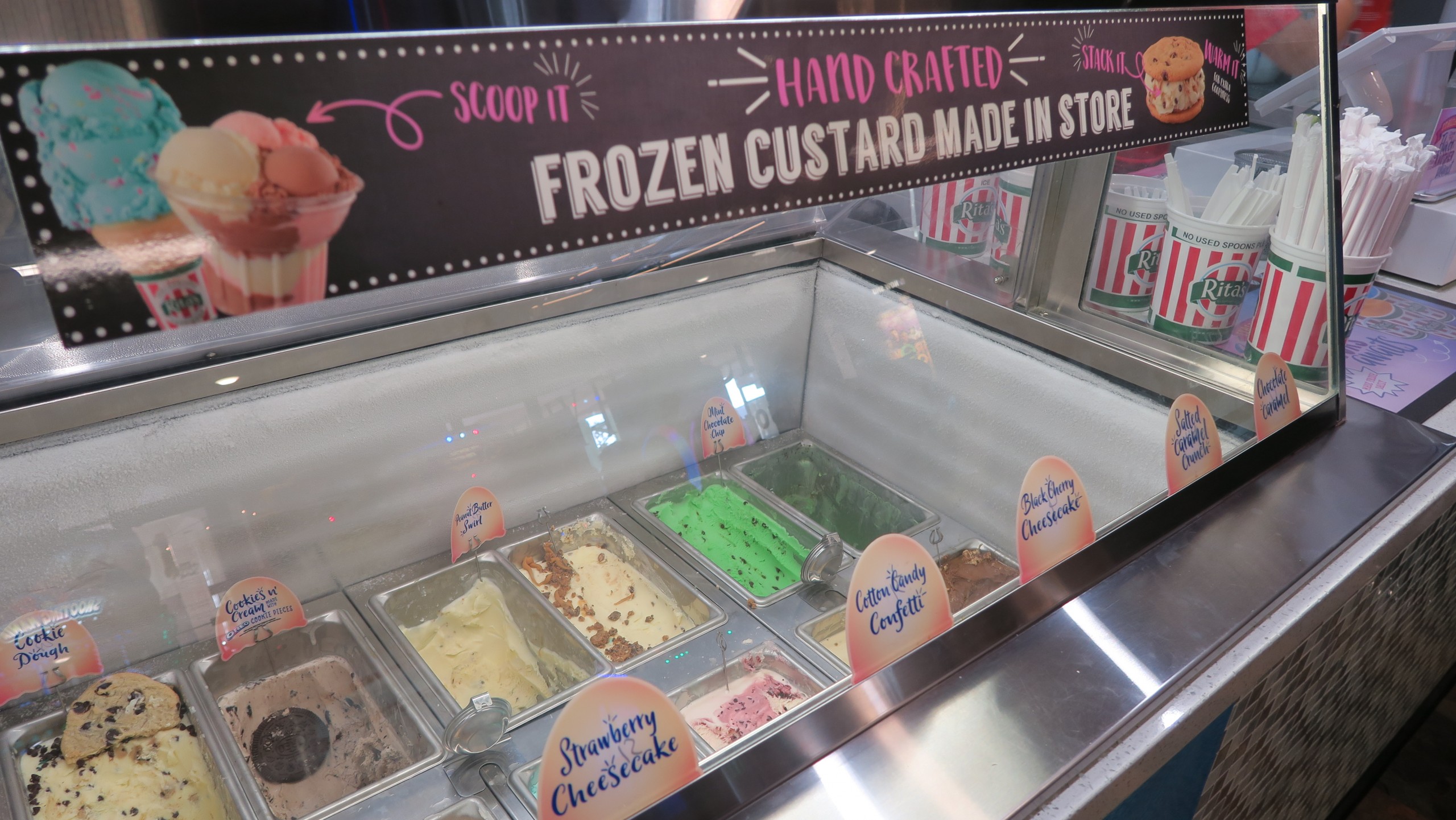 The hand-crafted frozen custard flavors change regularly so check their website or app for updates.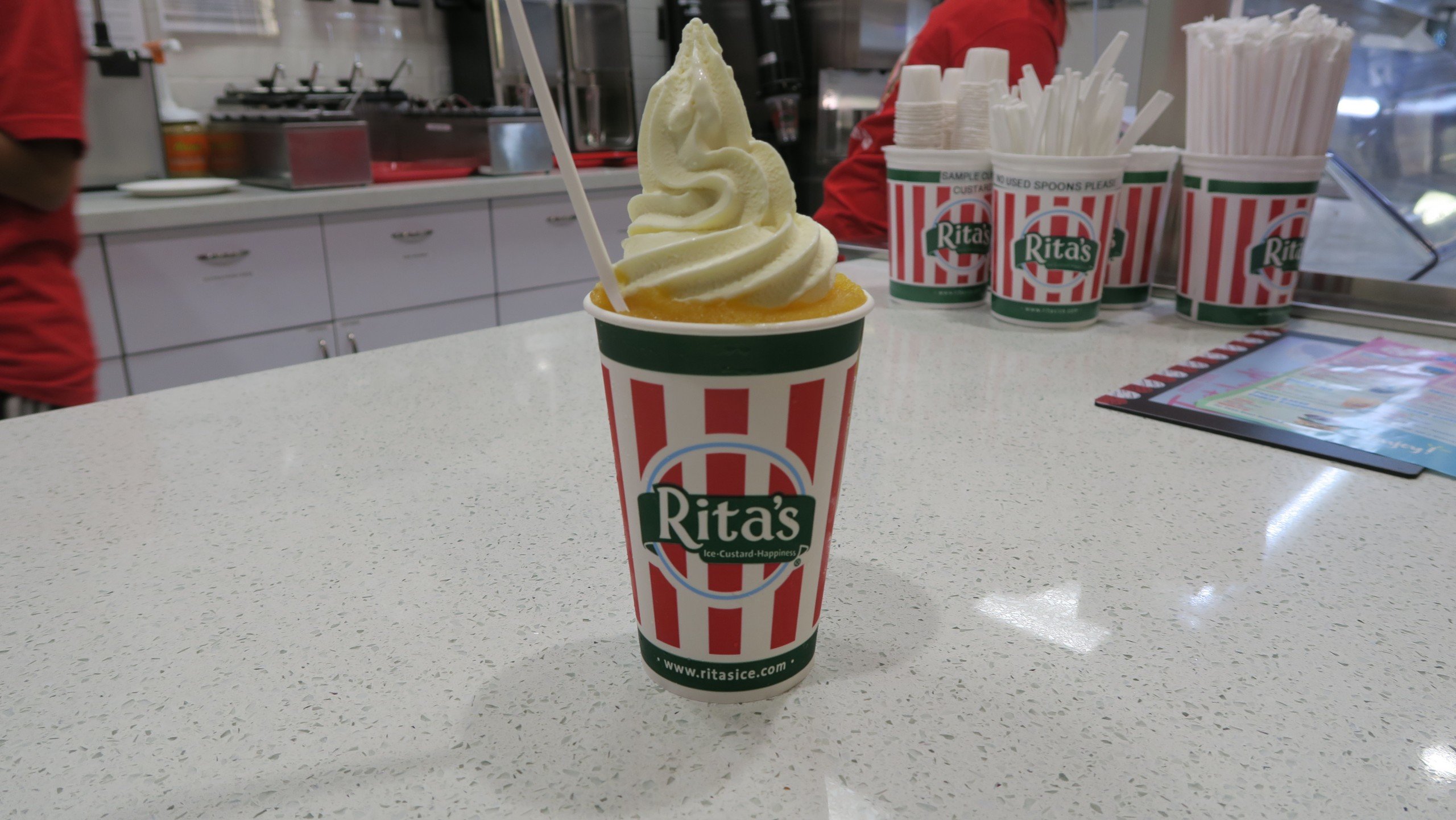 The gelati combines Italian ice between layers of frozen custard (mango Italian ice and vanilla frozen custard shown here).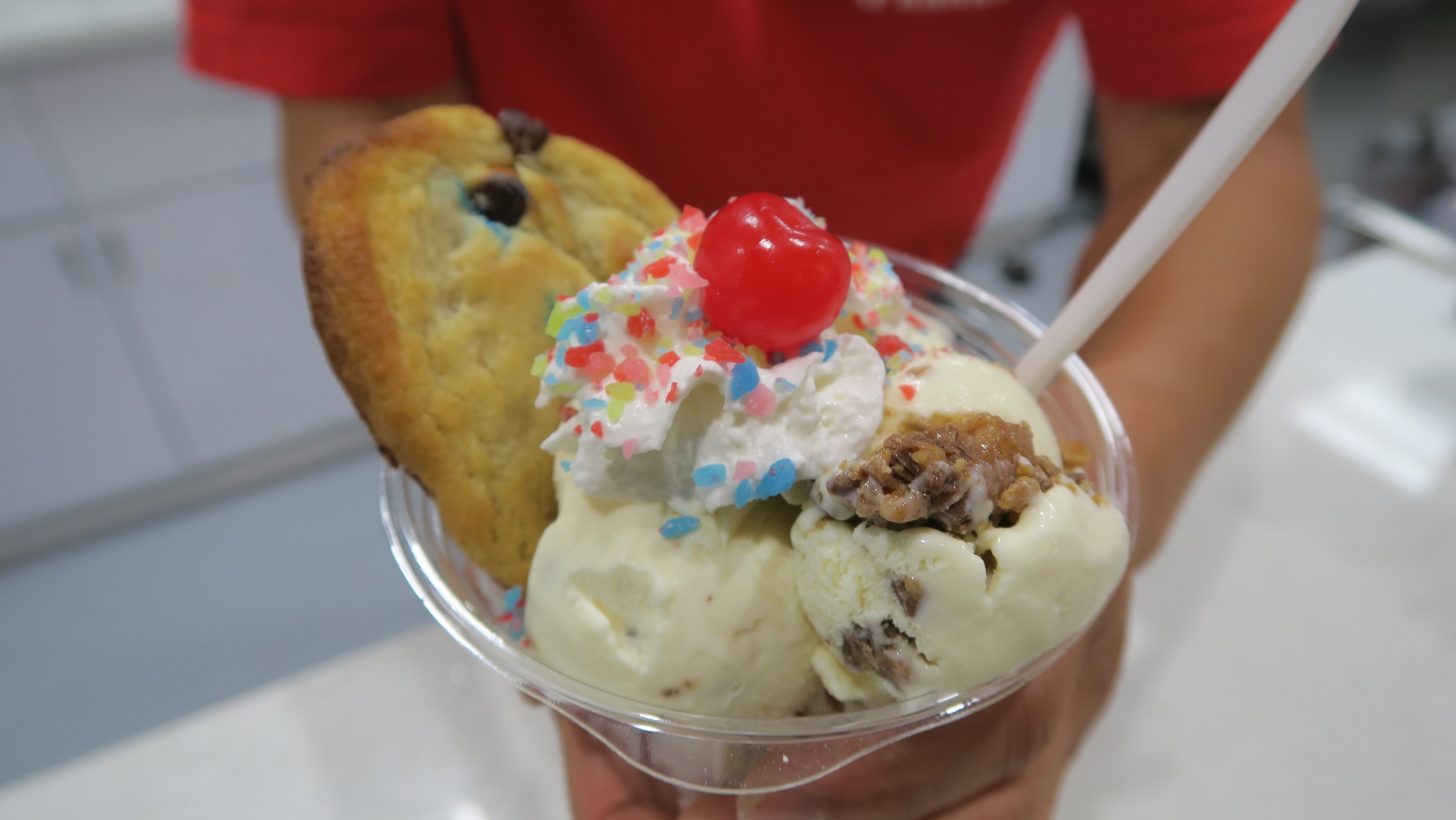 Sundaes are made with frozen custard, fresh-baked cookies and toppings of your choice like hot fudge, peanut butter, cherries or your favorite candy bar.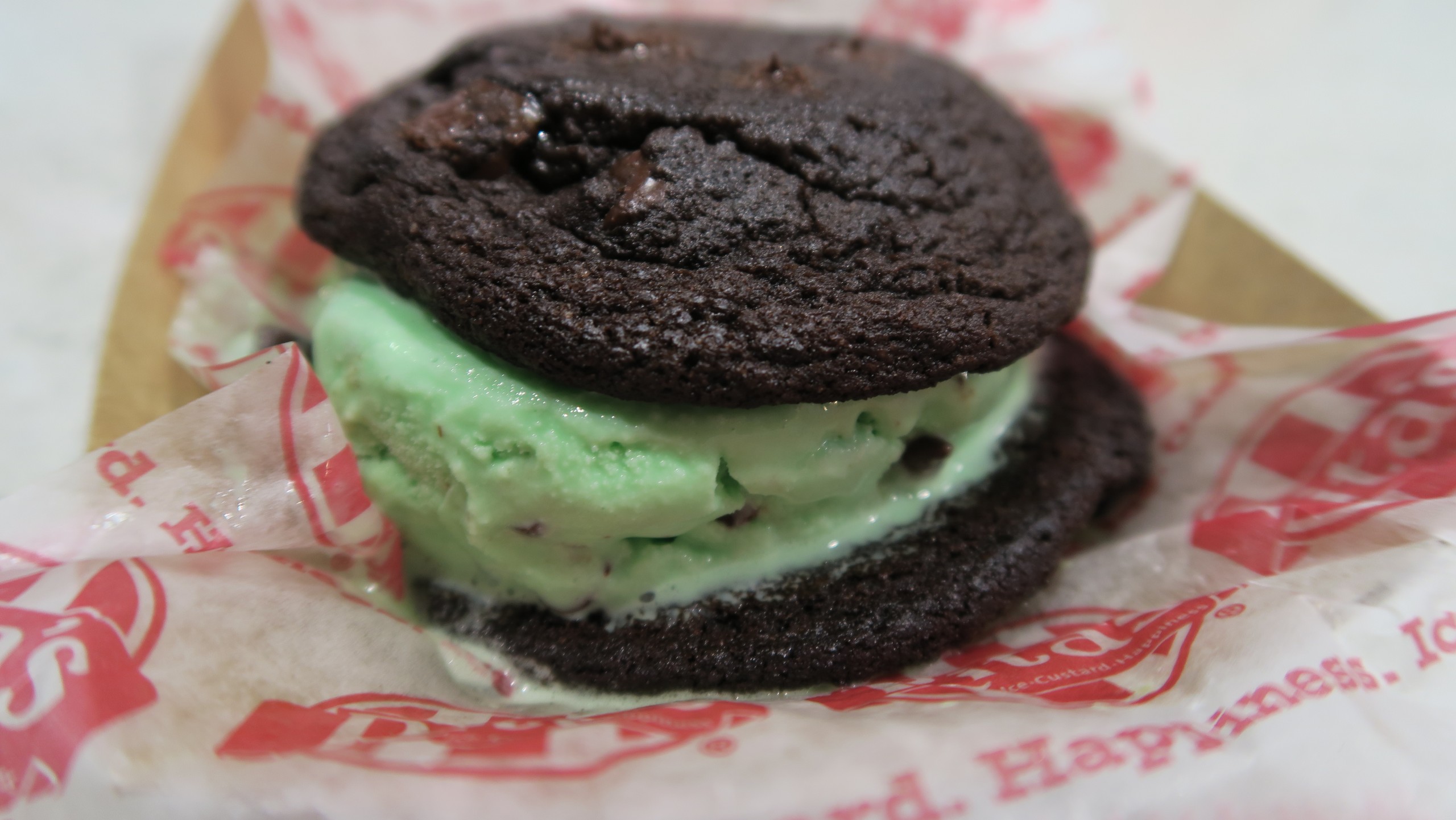 The dark chocolate cookie sandwich filled with mint chocolate chip frozen custard is something I would want every day. They warm the cookies so this treat is always a comfort bomb.
As someone with too big of sweet tooth, I've tried many of Hawaii's dessert offerings. Rita's definitely brings something new and exciting to the scene. They're already planning to open other locations and introduce only-in-Hawaii flavors in their lineup. I can't wait to try more of the rich, creamy frozen custard flavors.
Rita's says that their mission is happiness. Well, mission accomplished.
Rita's of Hawaii
735 Iwilei Rd.
561-2672
Tuesday to Thursday 3-9 p.m.
Friday 1-10 p.m.
Saturday 11 a.m.-10 p.m.
Sunday 11 a.m.-9 p.m.