New(ish) eats: Signature Prime Steak & Seafood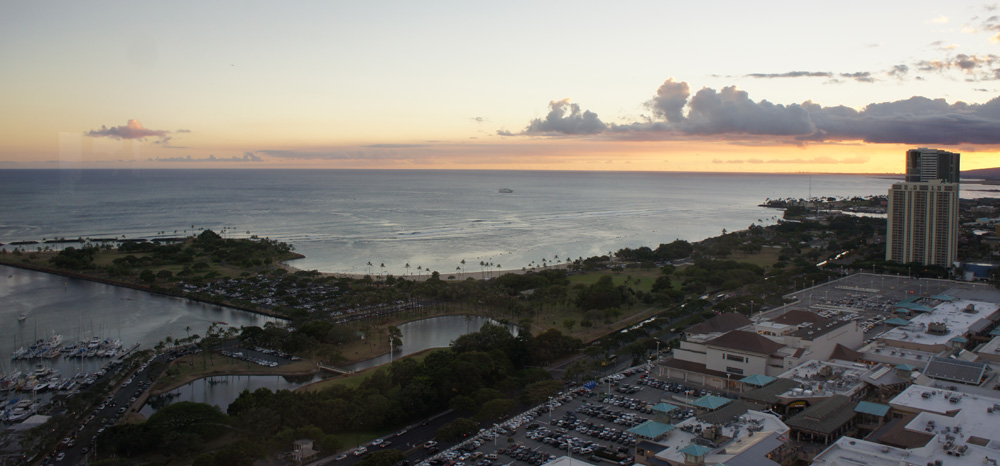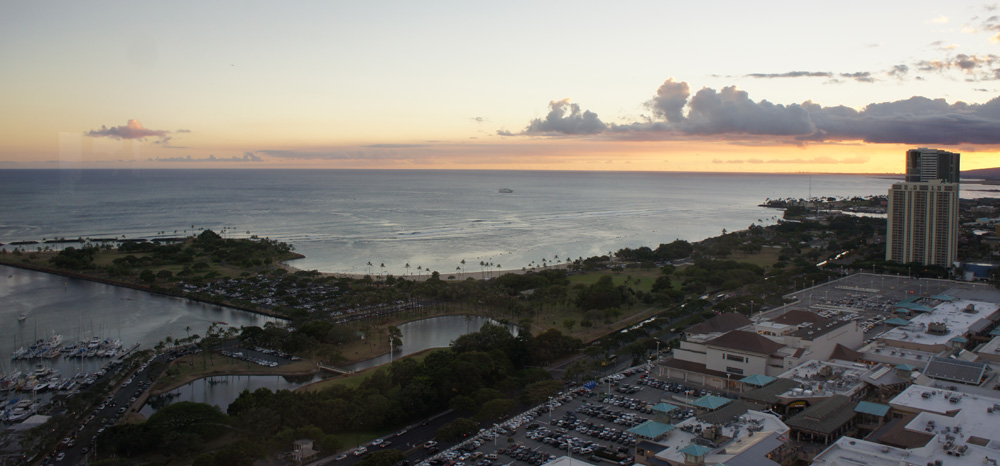 The Signature Prime Steak & Seafood has gotten quite a bit of buzz since it opened in the old Nicholas Nickolas/Aaron's/The Summit space at the top of the Ala Moana Hotel a month ago. It had not been operated as a restaurant for a long time, and now restaurateur Peter Kim has taken it over in his first high-end venture.
Signature Prime is distinctly different from other steak houses in Honolulu in two ways: One, it has an amazing 360-degree view of Honolulu and the ocean; and two, although it offers most of the same appetizers, entrees, and sides you'll see at similar restaurants, Kim kicks several of them up a notch with a touch of spice, as a reminder of his Korean roots.
"All the Koreans in town let out a 'mansay, mansay!' when he opened," said Susan Kang Sunderland, who has already been there a few times.
Since the menu is pricey, we had to review it in stages. Nonstop blogger Grant Shindo went once with some friends, and I was lucky to have a client foot my bill on two of the three times I went.
Signature Prime
The Signature Prime Steak & Seafood
Ala Moana Hotel
410 Atkinson Drive
808-949-3636