New Year glam makeup tips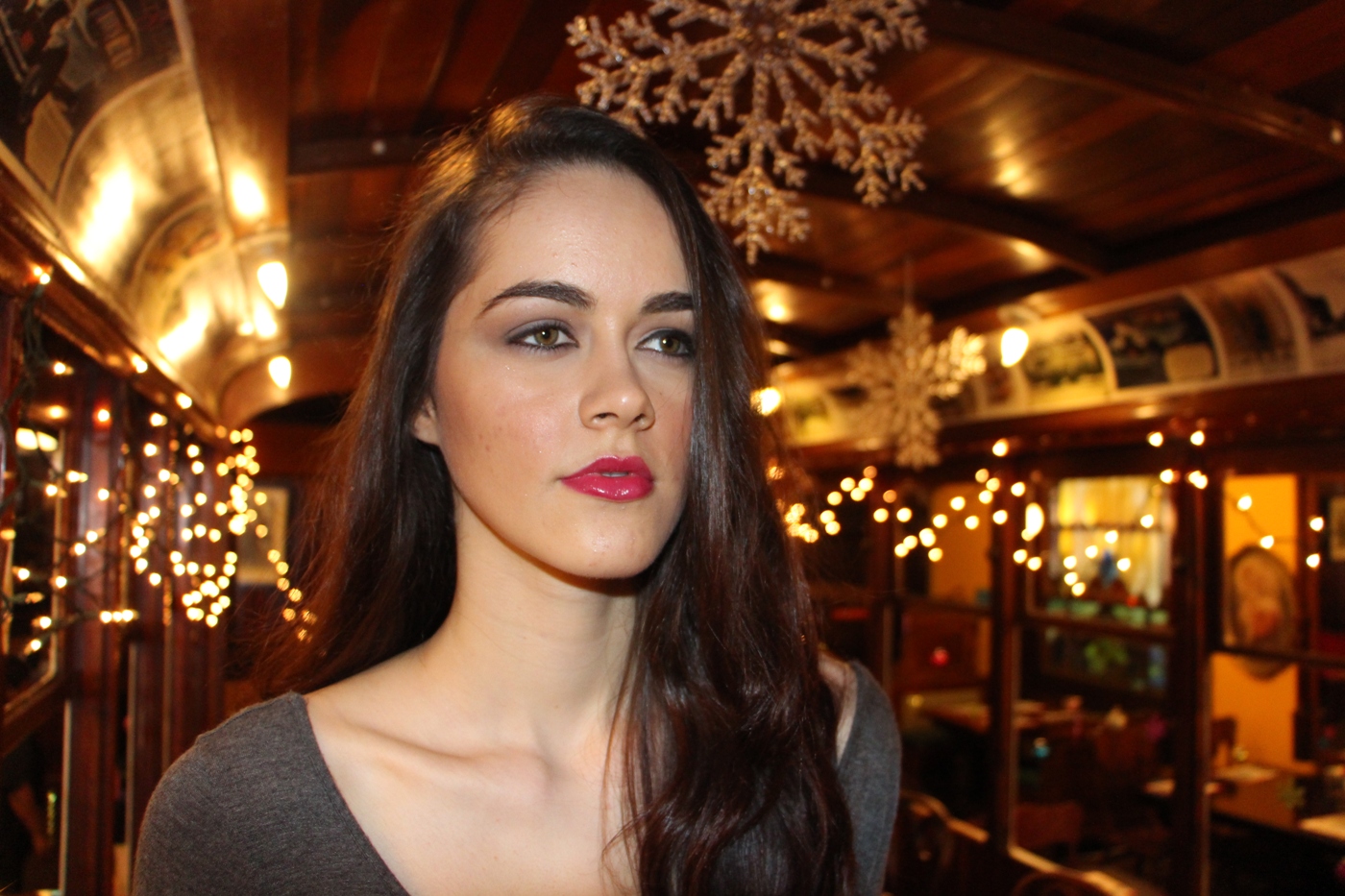 Committing to getting in shape or updating your wardrobe in the new year are typical resolutions, but how many times do you hear people say, "I need to update the way I apply my makeup?" Perhaps, for some of us, it's time.
Personally, I want to step up my game for Wednesday's New Year's Eve House of Cards soiree at The Modern Honolulu and steer clear of my usual makeup shortcuts. So I decided to partner with master makeup artist Jonathan Freitas and Eva Blacker of Premier Models & Talent to present seven makeup tips for 2015.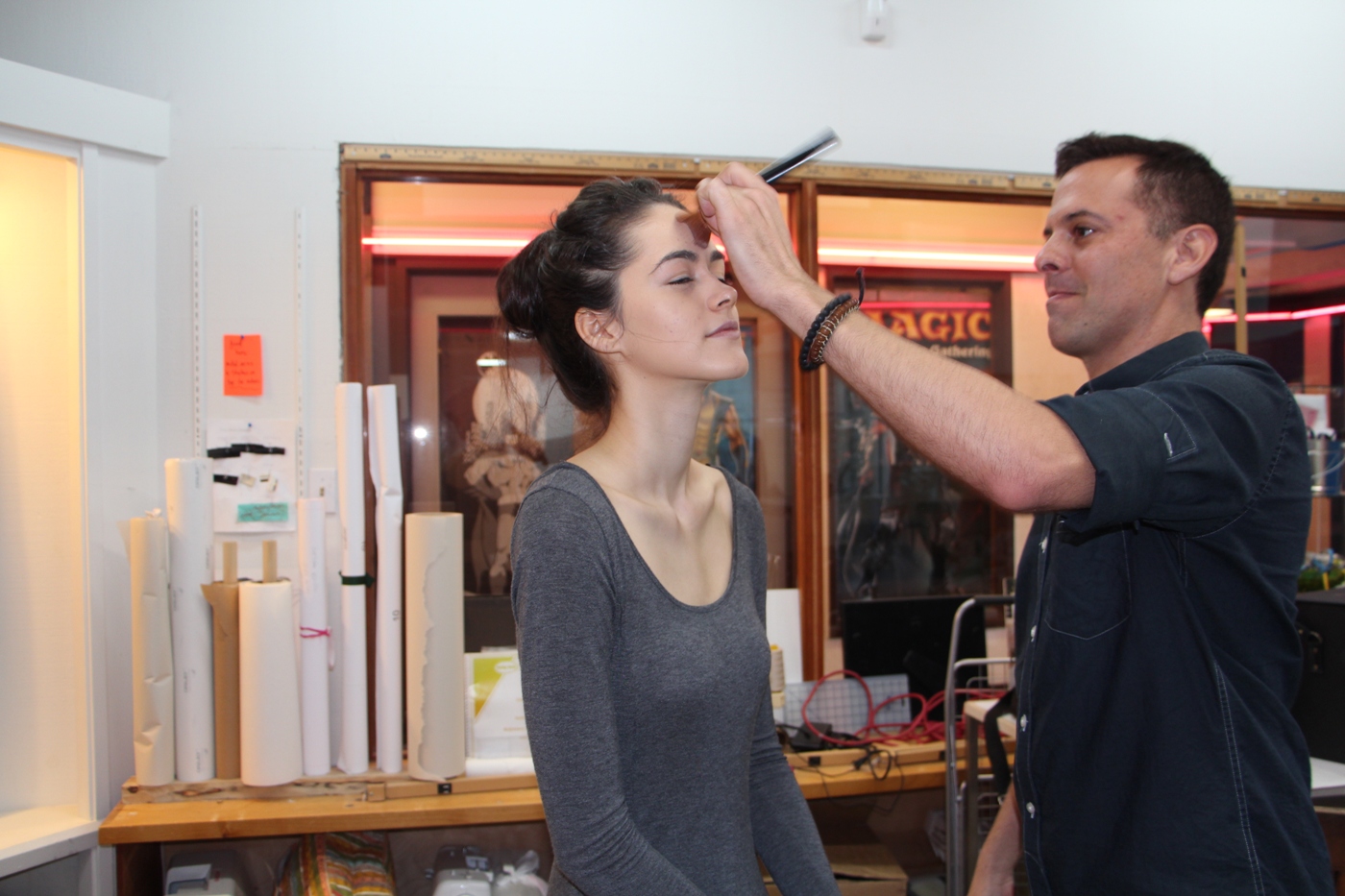 1. Skin: If you can commit to any one beauty regimen in 2015, it should be to take care of your skin, and hydrating is key. Drink plenty of water, especially if you are consuming alcohol. This will help make your skin glow from the inside. If your skin is dull or needs a little help to look soft and dewy, try a tinted moisturizer or foundation that has a soft glow to it. There are many foundations on the market to give you this look, but I like Motives Cosmetics custom blend foundation. Their beauty advisers can make you a perfectly matched foundation. They can even add your skin primer to your foundation. Freitas recommends not adding a powder over the foundation for the evening. If you are coming straight from work to your party, he suggests spritzing a little alcohol-free moisturizing toner (he likes Skintelligenceʻs Ph Normalizer) or a makeup setting spray to add more moisture and keep your skin hydrated and glowing.
2. Eyebrows: Be sure to keep the brows clean and neat. I see many gradient brows in editorials or on Instagram, but for 2015, let's keep it simple. Just fill in your brows following your natural line. If you need help in the brows department, Iʻd suggest getting them waxed first and you can keep your brows clean by tweezing as the hair grows in. By the way, we tweeze our brows, plucking is for chickens.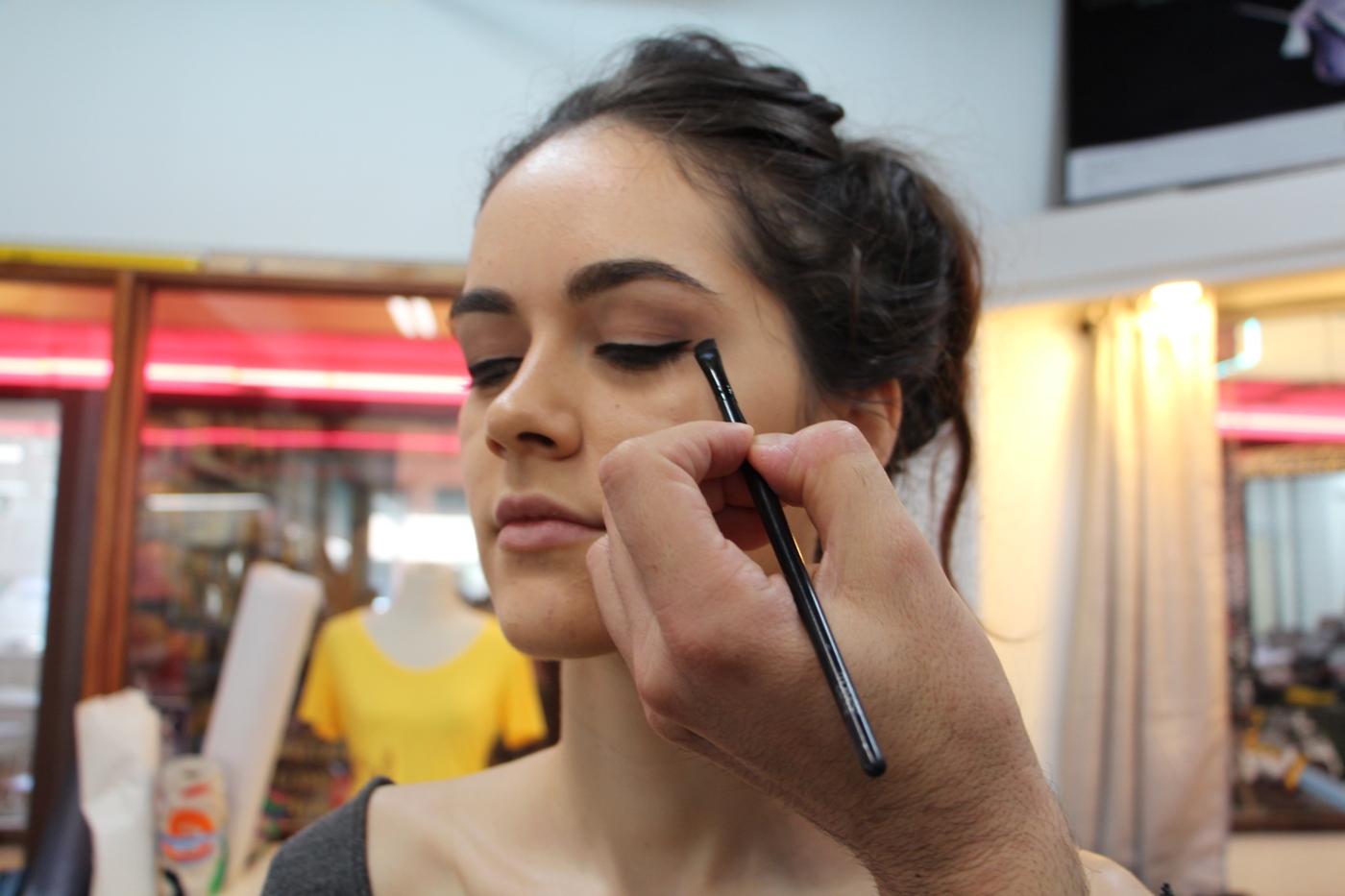 3. Eye shadow: We still want the eye shadow to be a soft color like a warm latte-like color or a nice soft brown just one or two shades darker than your skin tone. Take the color and sweep it across the lip from your crease to your lash line. Be sure to blend, blend, blend. It should give your eyes a little definition without looking harsh or smokey. It's about being fun and flirty, not dark and twisty. Take a richer brown or hazelnut like color, and starting from the outside of your crease, sweep it towards your inner eye using a windshield like motion back and forth in the crease. Again, blend, blend, blend. You do not want to see where one color begins and the other ends. Be sure to keep the darker concentration of color on the outer two-thirds of your lid. The combination of these colors should be light and soft. We will be defining the eye with some dark liner and mascara.
4. Liner: Use a dark espresso or black color eye pencil to line both your top and bottom lashes. Take a similar color eye shadow and a liner brush and smudge the color over the eye pencil to create a little smokey look around the eye. If you prefer, you can take the eye liner and color in the bottom of your waterline to give the eye some definition.
5. Finish the eyes by curling your lashes and adding some mascara, being careful not to apply too much to make your lashes look like spiders.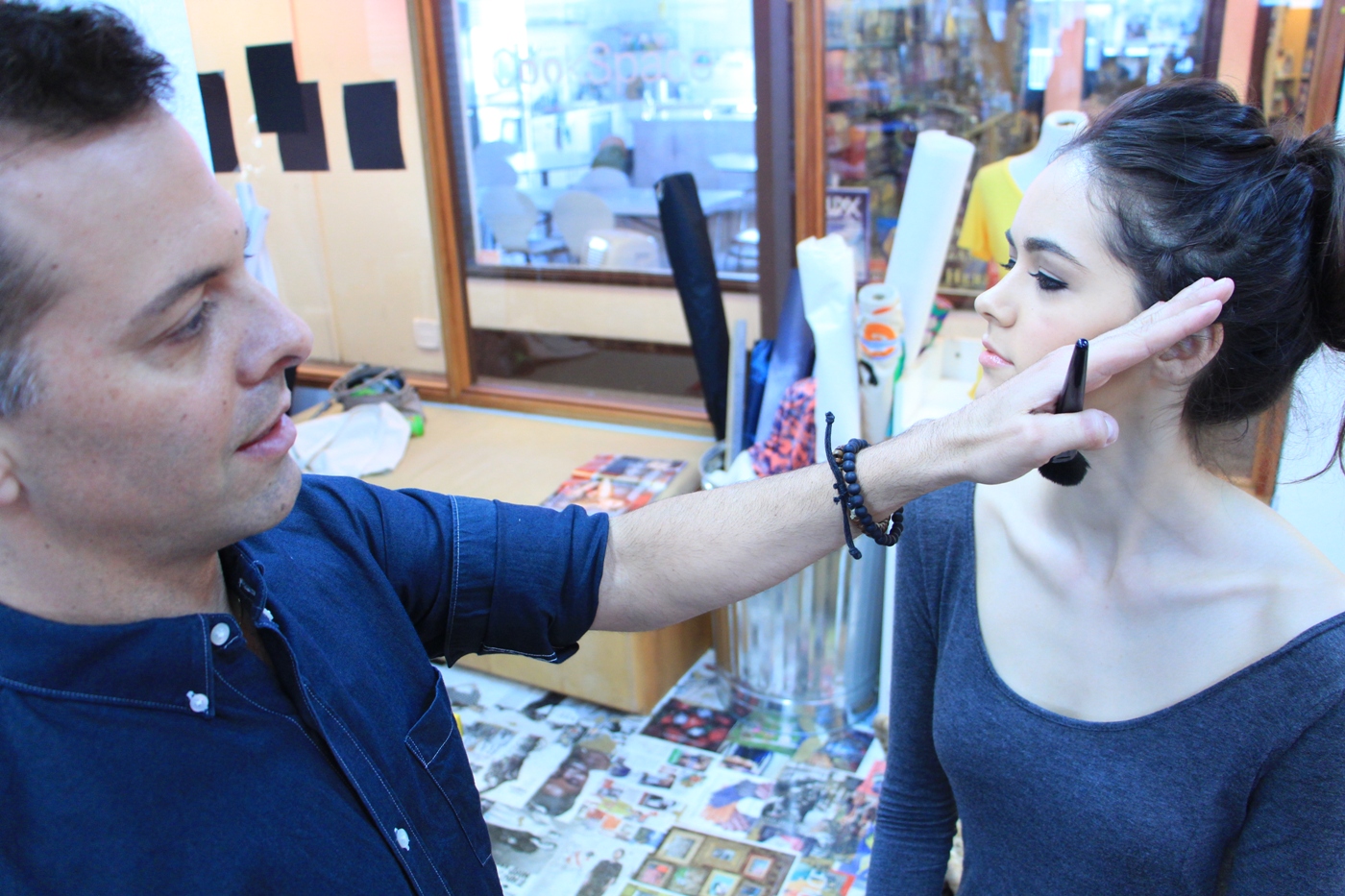 6. Cheeks: Some people aren't sure how to pick a blush. Hereʻs a great trick Freitas teaches his clients: Squeeze your hand into a fist for a few seconds. Open your fist and look at the tips of your fingers. Have a few color blushes and compare your finger tips to the color blush. The one closest or a match is the blush color you should use on your cheeks. Be sure to smile and apply the blush to the apples of your cheek and again blend back towards your hairline.
7. Lip color: Here's where you can really add the dramatic touch. In this photo Freitas used Orchid, the Pantone color of 2015. This shade of lipstick called Times Square by Motives Cosmetics is bright and bold, the perfect pop of color to ring in the New Year. He finishes the look by applying a clear lip plumper to fill in and add a little volume to Eva's lips.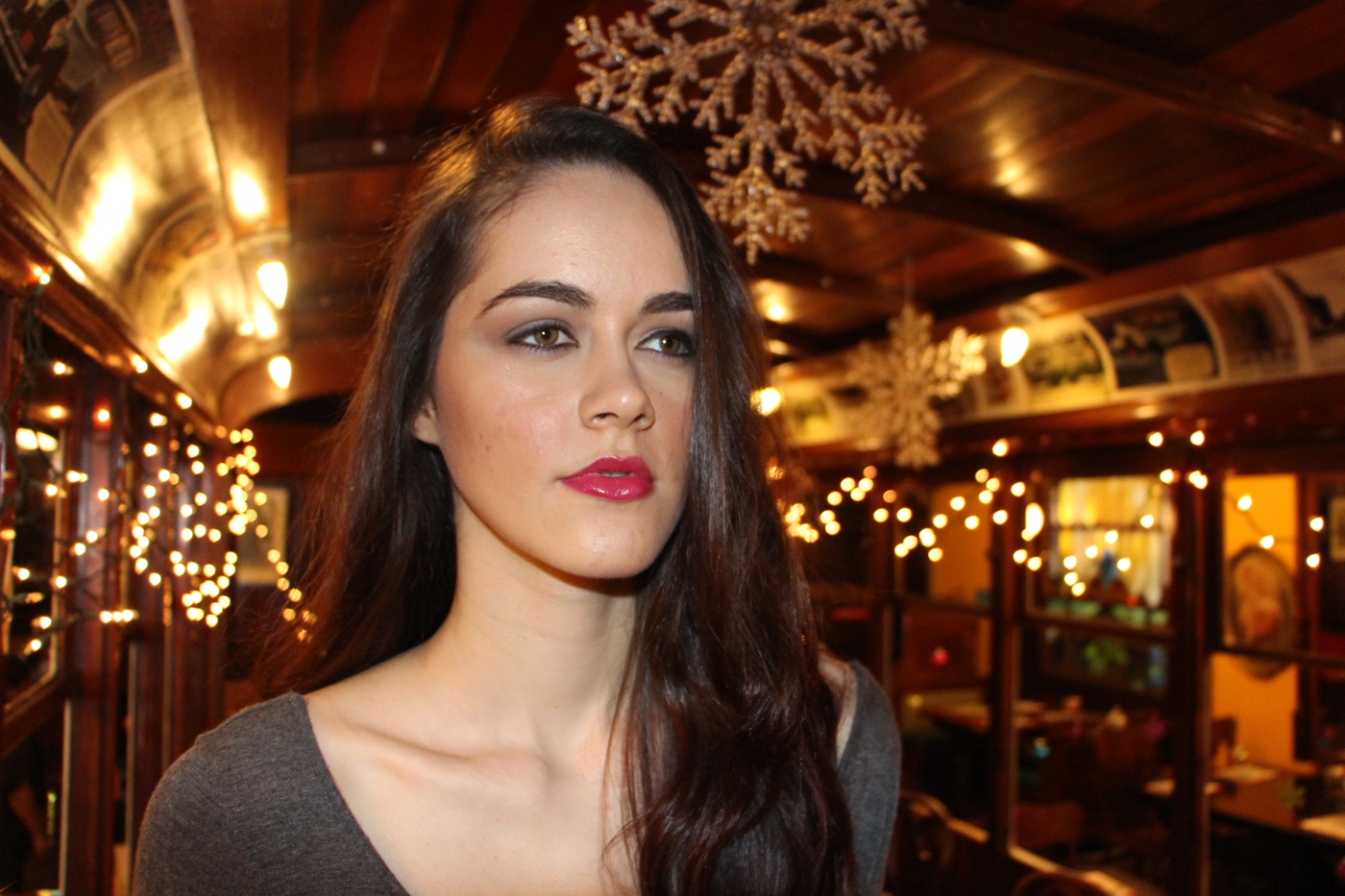 Voila! So now you have the know-how to step outside of your comfort zone and revamp your make-up application techniques in 2015.