New: Sprout Sandwich Shop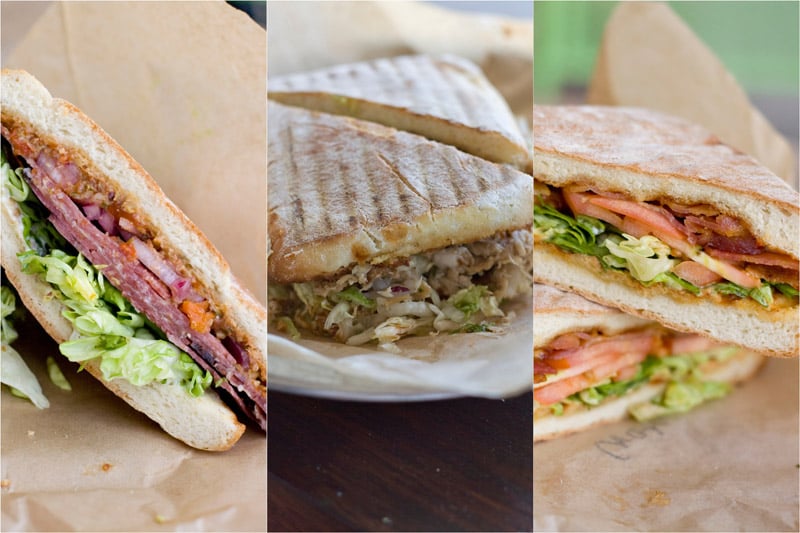 At one point, there wasn't a single sandwich shop in Kaimuki. And now, there are three. (Well, two, soon to be three.)
Sprout is the newest to take root, and it's as fresh and cute as its name. Get the Fonz, because—Whoa. It's not just the combo of prosciutto, salami and pastrami that makes it so cool, but also the zesty olive tapenade mixed with sun dried tomatoes, plus pickled red onions and crisp butter lettuce. I don't know the last time I had lettuce this good in a sandwich. The bread's perfect, too—ciabatta that's pillowy but with enough structure to hold everything together.
The other meaty sandwich—the Eddie Would Pull Pork—piles on juicy roasted pig with a Napa cabbage coleslaw (wish there were more!), but it's not as exciting as the Fonz (really, what is?). For vegetarians and vegans, there's the Yogi, with kale, carrot, cucumber and sprouts, the bread slathered with sun dried tomato hummus.
Meat or veggie, indulgent or healthy? Sprout has options, in its sandwiches and extras, which include kombucha and red velvet cupcakes. The menu is short (as are the hours), but like a good sandwich, you don't need a lot for it to be good.
Sprout, 1154 Koko Head Ave., Open Tuesday through Saturday 10 a.m. to 3 p.m.