New schedule at Taste in Kakaako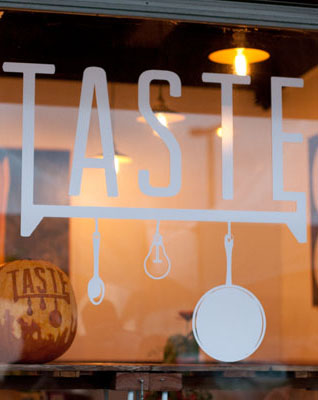 It's a new lineup at Taste, the pop-up venue in Kakaako that sprang into existence about six months ago. On the roster: Mark Noguchi of Pili Hawaii (and partner in Taste), Quinten Frye of Salt, the Miso and Ale pop-up, Onda Pasta, farmers' market vendor of fresh pastas, and food truck Ono to Go.
The schedule for the upcoming week:
Friday, March 8 lunch: Cocina, Mexican street food by Quinten Frye (think barbacoa tacos and chicken mole tortas)
Tuesday, March 12 lunch: Ono to Go (plate lunches such as pulehu chicken and boneless short ribs)
Wednesday, March 13 lunch: Miso and Ale. Last week featured their twist on Chinese takeout, such as a lup cheong sandwich and chicken nuggets served with XO sauce.
Wednesday, March 13 dinner: Onda Pasta, featuring fresh pastas, risotto, gnocchi and desserts
Thursday, March 14 lunch AND dinner: Pili Hawaii (an upcoming dish: kalua pig bruschetta with crispy pork ears)
Friday, March 15 lunch AND dinner: Cocina
Saturday, March 16 dinner: Pili Hawaii
The schedule repeats, more or less, for three months, with Pili Hawaii and Cocina doing dinners every other week in addition to their weekly lunches.
Also look out for special appearances by Pop Pop Donuts, mini donuts (for lunch on Monday, March 25) and Leslie Ashburn, vegan and macrobiotic chef (dinner on Monday, March 25).
Check tastetable.com and @TasteTable on Twitter for updates and more information.
Taste, 667 Auahi St.