New pop-up: Hank's Haute Dogs Downtown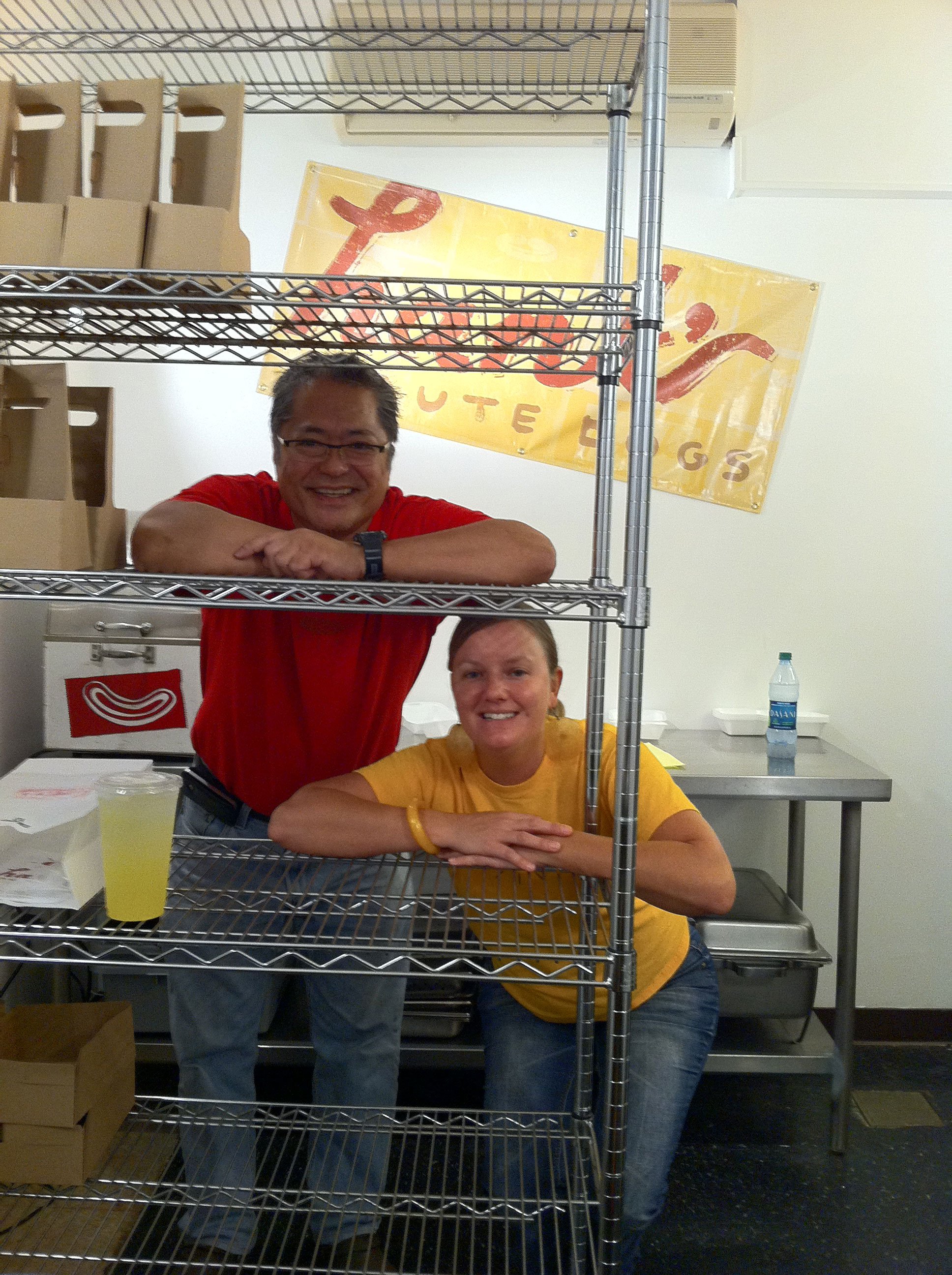 "This is a terrible restaurant space," Henry "Hank" Adaniya says of his pop-up spot in the downtown Arcade Building. It doesn't have a kitchen, isn't visible from the street, and, he says, "in the downtown environment, there's plenty of competition and things have to be fast." So why do it, I ask Adaniya. "It's impossible. And because anything that is a challenge, I like to do it."
But for now, he's figured it out. He makes Hank's a destination by offering pre-paid lunch sets that you reserve online. He preps the food at Hank's Haute Dogs on Coral Street, and since he's pre-sold each lunch, he knows exactly how many to bring.
The lunches are a Hank's Happy Meal of sorts: a main (usually a haute dog, but not always), a side, a drink for $9.95. The first week, it was bratwurst simmered in champagne, topped with fennel slaw, with a bag of fresh-fried chips and hibiscus lemonade. I spent 20 minutes in front of the shake bar—14 spices including togarashi, furikake, chicken bouillon, parmesan, and truffle oil—trying to figure out what to put on my chips (didn't I just pay for this lunch so I wouldn't have to make decisions?). The second week was a Chicago deep dish pizza, what ended up looking like a giant meat-cheese-tomato cupcake. The adventure is in the surprise: when you pay for your lunch online, you don't know what you're going to get.
For Adaniya, "the whole pop-up idea is very stimulating for the creative soul. You're able to create something new and unbridled and you just do it on the impulse."
Buy your lunch online at hankspopup.eventbrite.com and pickup at The Arcade Building at 212 Merchant Street. Check @hankshautedogs for upcoming pop-up days.