New Pearl Harbor visitor center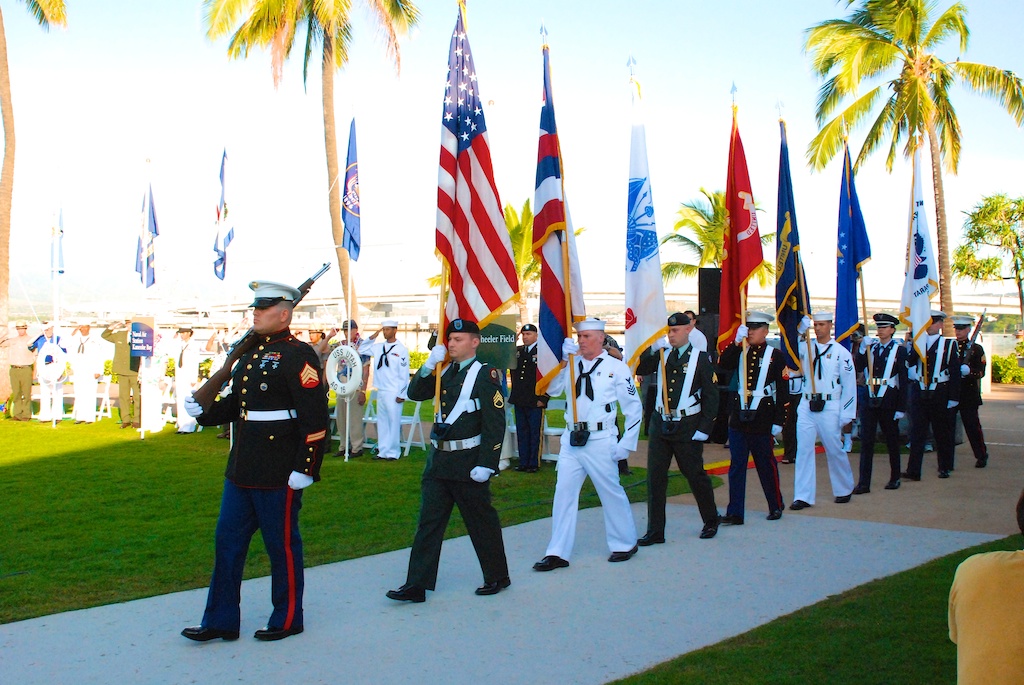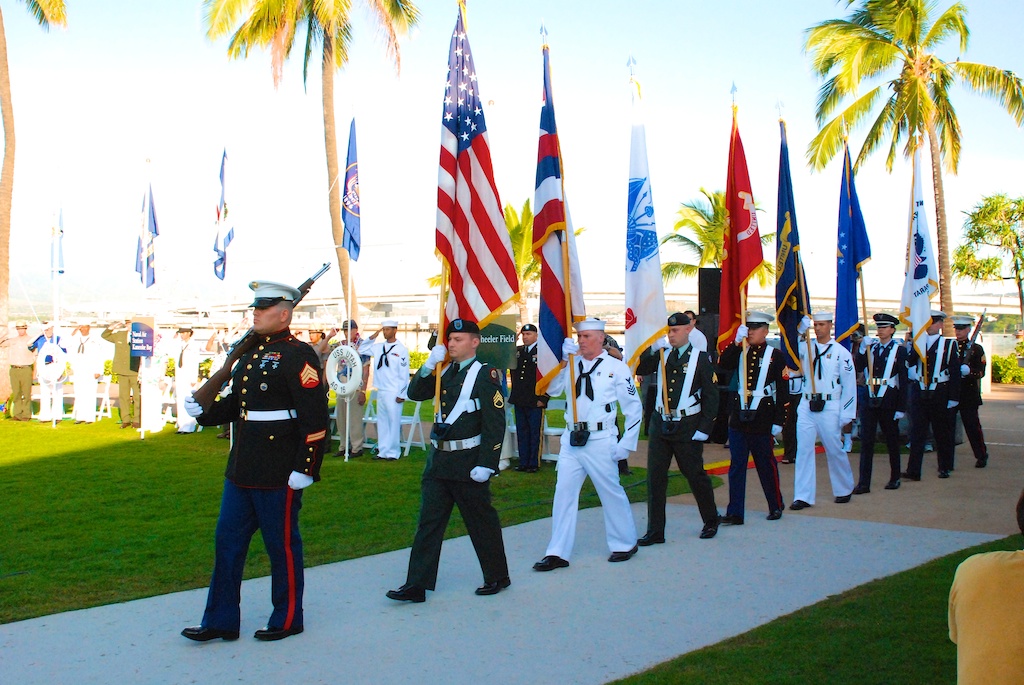 Hundreds came out Tuesday to commemorate the 69th anniversary of the attack on Pearl Harbor and witness the dedication of the new USS Arizona Memorial visitor center. Admiral Patrick Walsh, head of U.S. Pacific Fleet, National Park Service Director Jonathan Jarvis, Assistant Secretary of the Interior Thomas Stickland, and Gov. Neil Abercrombie were on hand to join the survivors of the 1941 attack as they toured the new $57 million visitor center.
Aside from the many salvaged artifacts from the attack, and President Roosevelt's actual speech, there are phenomenal, yet emotionally jarring photos throughout the visitor center. Also new is a small theater, where visitors can watch a 23-minute documentary chronicling the events of Dec. 7, 1941. Yet, probably the most stirring new features of the new visitor center are the audio recordings by attack survivors, who share stories of their heroic acts on one of America's darkest days.
Although many locals view the Arizona Memorial as a tourist trap, Pearl Harbor is ingrained in Hawaii's history, and everyone should take a tour of the new Pearl Harbor visitor center at least once.