New omiyage: Buttery cakebars stuffed with pineapple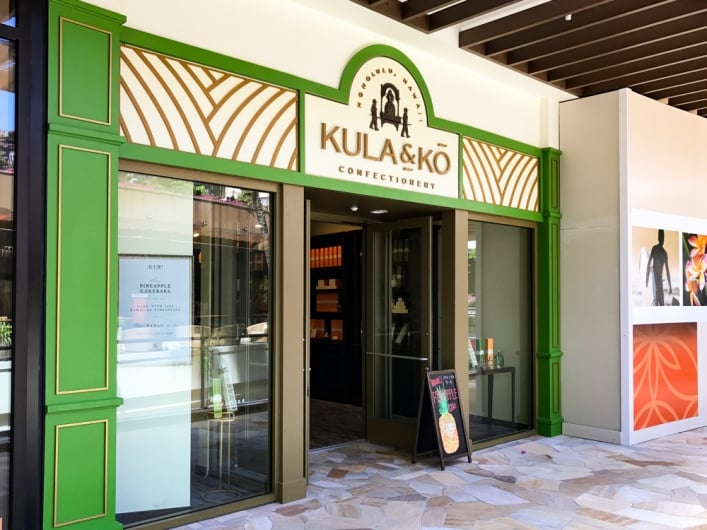 A new shop specializing in pineapple cakebars has opened on the second floor of the International Market Place. And Kula & Ko Confectionery (kula means "gold" and ko means "sugarcane") makes an unusual claim about the buttery bars.
While the theme is really cute, what really caught my attention was their claim that each box of six bars contains the fruit of one Dole pineapple. How is that even possible?
When I first heard of these cakes, I thought of the kind you find in Taiwan but these are different. The kind you get at Kula & Ko is really dense, almost like a buttery shortbread cookie crust with a good amount of sweet pineapple filling. They're pricey though at $18.95/box ($17.05 with the kamaaina 10 percent discount).
The fillings make these more of a commitment than the smaller shortbread cookies you see around town. While the cakebars come in original buttery, macadamia nut and Valrhona chocolate flavors, all have the same pineapple core. My favorite is the original buttery crust. It's similar to Maui's Homemaid Bakery pineapple manju, but not as flaky, and would pair nicely with a cup of tropical fruit-infused tea. The Valrhona chocolate version is luxuriously dark and would be perfect with a latte or flat white. Macadamia crust is nutty with a hint of sweetness and would go well with a cup of light roast Kona coffee.
There are plans to eventually roll out more flavors and products.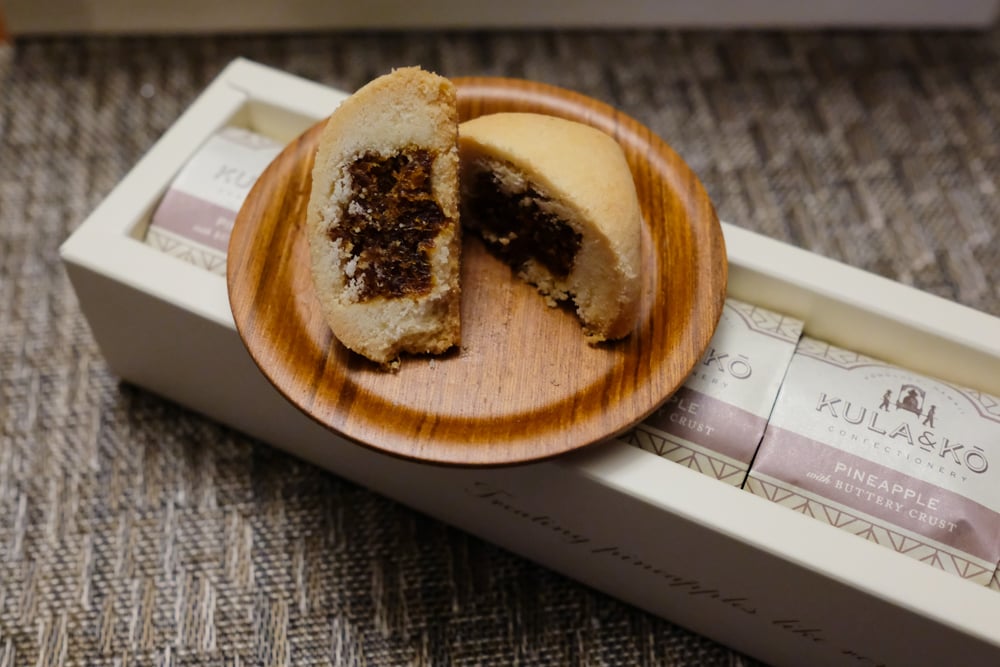 There's no variety pack, but they do discount if you buy three or more boxes. I'm glad to see another kamaaina company making a go among the high-end retailers at International Market Place.
Kula & Ko Confectionery
International Market Place
2330 Kalakaua Ave., Suite 214
www.kulaandko.com
426-5809